Commonly Overlooked Digital Prime Day Deals
You might think of smart home devices and home goods on Prime Day, but there are a few areas most shoppers miss during the event. Here are the most exciting digital goods at this year's event.
---
At Brad's Deals, we track all the best Prime Day deals. We know when to buy the latest Amazon products and what kinds of discounts to expect on popular brands. That's how we found these often-overlooked digital Prime Day deals.
Here's what to look out for during this year's sale:
Discounts on Prime Video channels
Digital HD movies
Amazon Music signup offers
Discounted video games
Previous Digital Deals on Prime Day
As your shopping experts, we take note of the year's best discounts on pretty much everything. That data helps us determine when a deal is really a deal—and when it's just marketing. Here are a few of the most popular digital deals we've seen on previous Prime Days.
Deals on Prime Video Channels
Every year, discounted video channels on Prime Video show up as popular deals on Prime Day. The details change for each promotion, and sometimes we rarely see every channel on sale at the same time. During previous Prime Days, we've seen discounts on all of the following channels:
Showtime
Starz
Discovery+
Paramount+
Epix
PBS Kids
Digital HD Movies on Sale
You don't need to wait until Prime Day to find digital movies on sale at Amazon. We regularly see popular titles on sale for under $5. Amazon also breaks down their digital movies at the $8 price point, where they have an even wider selection of discounted titles.
Signup Offers for Amazon Music Unlimited
While an Amazon Prime membership includes loads of benefits, including free shipping and access to a huge selection of streaming content on Prime Video, it doesn't include full access to Amazon Music Unlimited. That service normally has an extra charge. And you can sometimes get a special signup offer during Prime Day.
Audible Subscription Discounts
Audible Plus offers thousands of audiobooks, sleep tracks, and podcasts, including some which are exclusive to the service. We have seen discounts on Audible in the past, so keep an eye out during this year's Prime Day.
Video Game Deals
Score exclusive in-game content and free games with Prime Gaming. This isn't an extra service. It's included when you sign up for a Prime account. Obviously, there are benefits to signing up during Amazon's Prime Day event, but you don't need to wait until then. You can get the benefits of Prime Gaming anytime.
Don't overlook digital goods this Prime Day! Get notified on all the latest deals when you sign up for the free Brad's Deals newsletter or when you download our free mobile app.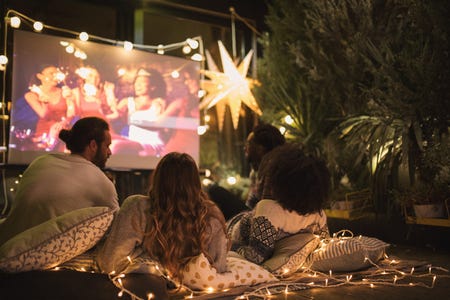 Amazon Deals to Expect Every Prime Day