How To Find Deals on All-Inclusive Vacations
The Caribbean Sea. Sunsets behind palm trees. All-you-can-drink margaritas. These are the types of images that are invoked when you think "All Inclusive Vacation." While cheap buffet-and-booze fests still exist throughout the Caribbean, there are many great-valued all-inclusive vacations that don't …
---
The Caribbean Sea. Sunsets behind palm trees. All-you-can-drink margaritas. These are the types of images that are invoked when you think "All Inclusive Vacation." While cheap buffet-and-booze fests still exist throughout the Caribbean, there are many great-valued all-inclusive vacations that don't require you to compromise on a quality trip for your family. Here are some of our best tips for planning an all-inclusive vacation.
Where To Find the Best All-Inclusive Vacation Deals
1. Know What Kind of Vacation You Want
All-inclusive resorts can be famously non-inclusive. While some food, some alcoholic beverages, and activities may be included, many resorts offer upsells designed to separate more money from you. Knowing the type of vacation you wish to take may help save you money not only on the upfront cost for the resort or cruise line you pick, but also on avoiding these extra charges.
I'll give you an example. Say you and your family are taking a trip down to the Bahamas for a warm beach escape. The average all-inclusive runs $250-$350 a night (not a bad deal). However, you and your partner enjoy scuba diving, and want to dive most days. This would be an "upcharge" at those cheaper resorts. However, paying a premium for a resort that does include scuba diving, like the Sandals Royal Bahamian Resort, costs around $650 a night. For two people diving everyday, that premium likely covers the cost of scuba diving out of pocket.
2. Cheapest Isn't Always Best
While paying the lowest price for your all-inclusive vacation may please your budget, it may not be the right choice for your vacation. Not only are there real safety issues involved (low-price resorts have an incentive to keep costs low- hence the bootleg alcohol issues), but the quality of your vacation may diminish. I'm not saying there aren't diamonds in the rough, but consider reviews on TripAdvisor before booking.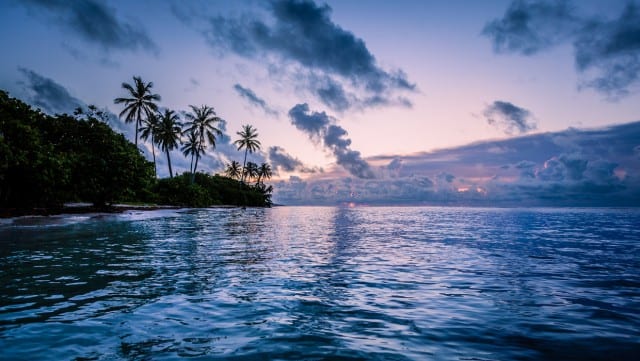 3. Go with a Brand You Trust (and Use Points!)
Personally, I'm going to use points and miles whenever I can to save, and I have top-tier status with a number of different programs that may get me extra benefits while on property. After my wedding in Playa del Carmen, Mexico, my wife and I spent a few days at the Hyatt Ziva Cancun. For being a Globalist Member, I received coupons for free Tomahawk steaks at their excellent steakhouse, as well as advanced reservations for hard-to-reserve restaurants like their French bistro. Other hotel programs that feature all-inclusives bookable on points include Hilton, IHG, Wyndham, and Marriott.
4. Pick an Off Season Date to Travel
This is coming from someone who got married during hurricane season in the Caribbean, and nearly got slammed by such a storm on their wedding day, but picking an off-season date can save you a bundle across the board. Summer time in the Caribbean is hot and sometimes rainy, but many days are just as nice as high season. Taking a little risk with weather may allow you to take a much nicer vacation than you otherwise would be able to. Travel insurance may be a key component for trips this time of year.
5. Ditch the All-Inclusive
While an all-in-one price is certainly easier to budget for, it may not be the best valued method. One major drawback of mega-resorts is not experiencing the local culture. If you're there to lay on the beach, there's no issue with a resort, but in places like the Yucatan and certain islands in the Caribbean, there's a lot of great culture (and food) to explore off the resort. Food can be very cheap away from more touristy areas in the Caribbean, and lodging options thanks to AirBNB can be dirt cheap as well. Something to consider when planning your trip!