Where to Get Roomba Vacuums on Sale
If you like a clean house but hate cleaning, you may have thought once or twice about buying a Roomba. After all, it basically acts on its own using sensors to navigate your house, giving you much-needed time to relax, …
---
If you like a clean house but hate cleaning, you may have thought once or twice about buying a Roomba. After all, it basically acts on its own using sensors to navigate your house, giving you much-needed time to relax, chill, and possibly Netflix.
Since 2002, iRobot has come out with a number of generations spanning from the 400 to the 900 series. If you'd like to know more about what differentiates the different models, this chart could explain better than I possibly could: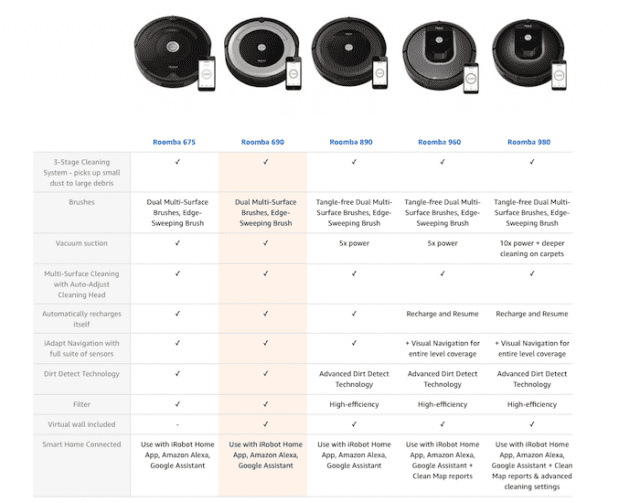 If you're considering buying a new Roomba, either for yourself or for a friend during the holidays, here are some of the cheapest models currently available from reputable retailers. Please note that as we move forward through this turbulent time of the year sales-wise, the prices may change.
iRobot Roomba 677 – $191 at Kohls.com (with codes)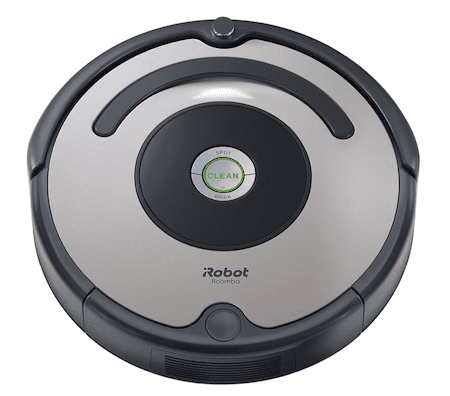 This Roomba regularly sells for $250 at Kohl's, but through November and December you will be able to stack codes to drop the price below $200. This model is controllable via the free iRobot HOME App, like most generations. It is also compatible with Alexa and Google Assistant. Also make sure to take a look at the 635 and the 695, which are also discountable via codes (when available). The great thing about buying relatively expensive items at Kohl's is that you can collect $15 in Kohl's Cash for every $50 you spend.
Roomba 675 – $200 at Best Buy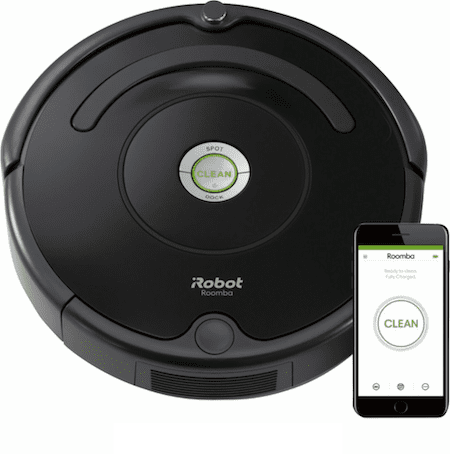 An average of 4.5 out of 5 stars from Best Buy reviewers, this model is a must-have for pet owners. Other models, such as the 900 generations, have been known to not be the best for fur. It has 90 minutes of runtime before it automatically re-docks and recharges by itself. Please note that you must have a My Best Buy Account to drop the price to $200.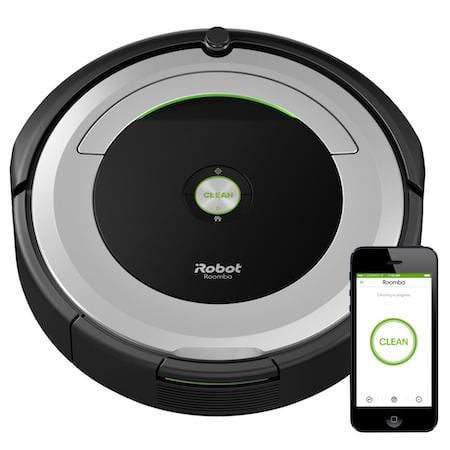 Regularly $350, the Roomba 690 can provide updates of the cleaning to your phone through the iRobot Home App, which is available on iTunes and Google Play. This vacuum is also compatible with Alexa and Google Assistant, allowing you to remotely voice commands. Like other models, it works on carpets and floors, and it has a runtime up to 90 minutes.
Roomba 618 – $229 at Walmart
Although it's one of the earliest versions, this Roomba offers the full suite of intelligent sensors. It is not smart home connected, though. It has a simple button to press before cleaning and it automatically returns to its home base to recharge. More than 50 buyers gave it an average of 4.4 out of 5 stars.
Roomba 670 – $244 at Walmart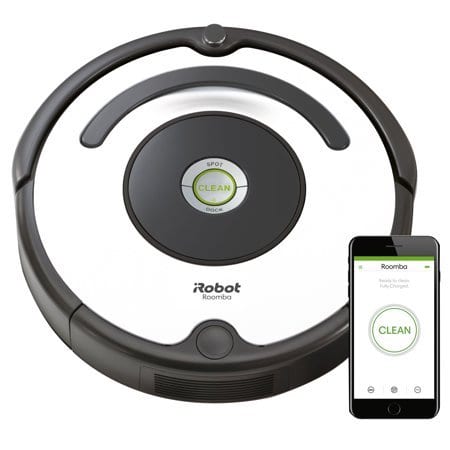 More than 100 reviewers gave this version an average of 4.5 out of 5 stars. Many reviewers glow about its ability to remove cat and dog fur efficiently. You can also program it to clean at whatever time of day you want in whatever intervals. Plus, it can detect cliffs so that it will never fall down the stairs. It also offers the full suite of functions that other 600-generations have.
Roomba 960 – $449 at Amazon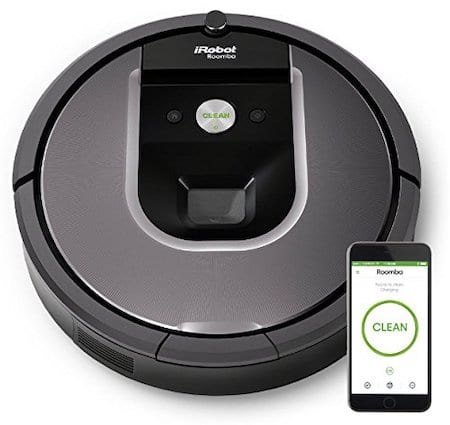 What separates the 900-generation from previous models is it offers five times the suction power. It has a quicker run time of 75 minutes and comes with Visual Navigation, i.e. a camera. However, buyers have stressed that it doesn't work as well on pet fur, so if you have pets, it may be better to go for the earlier generations.
Use Google Shopping
It's always prudent to use Google's shopping tool if you have a specific Roomba model in mind. Simply type it into Google Shopping and the search engine will show you the lowest price online for that model. Keep in mind that Google Shopping doesn't take into account exclusive offers on deal sites like ours, so you may want to search for your preferred Roomba on our site first, as always, in addition to Google Shopping to make sure.
Use Brad's Deal Alerts
Only the smartest shoppers use our Deal Alerts. What's a Deal Alert? Get notified whenever your favorite brand or product goes live at Brad's Deals. Just enter the search term 'Roomba' into our search and then click 'Create Alert'. This will ensure you're always one step ahead.

Related Roomba deals:
Related coupons: