I Used Points to Save $5,000 on a Trip to the Mexican Riviera (and You Can Too!)
I spent a magical New Year's Eve in Mexico, and was able to save thousands on my trip thanks to points, miles, and some savvy traveling. Here's how I did it.
---
I spent a magical New Year's Eve in Mexico, and was able to save thousands on my trip thanks to points, miles, and some savvy traveling. Here's how I did it.
Booking the flights.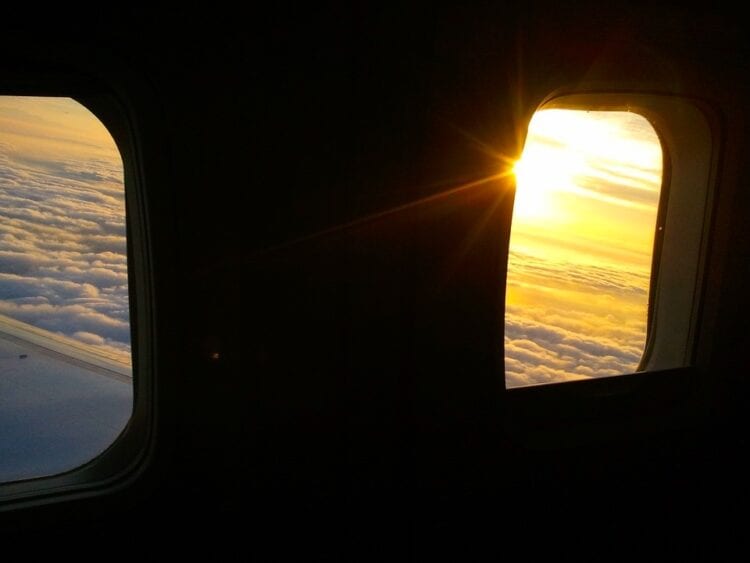 I was back in my hometown of Austin, Texas visiting family for the holidays, so I had the opportunity to fly from Austin to Cancun (via Houston) on Southwest. Southwest does offer a direct flight to Cancun from Austin, but since I was meeting my fiancée — who was flying in from Phoenix — in Cancun, we decided to book flights that both went through Houston to meet up before the last leg of the journey.
We both booked the flight from Houston to Cancun for free, without the use of points. We were in possession of two $550 LUV Vouchers for volunteering to take a later flight back in July, so what would normally have been an expensive (around $400-$500/ticket) peak season flight to Cancun was totally covered.
On the way back, we knew we wanted to fly direct, but the only points availability was on American, which was using a higher-than-normal rate of 27,500 miles one-way and $20.75 in taxes. While I always cringe when I have to use more miles than usual to pay for a flight, the timing of the flights, at 5:15 p.m., gave us a whole extra day of fun in Cancun, and the long journey back to Phoenix was shortened a bit.
The accommodations.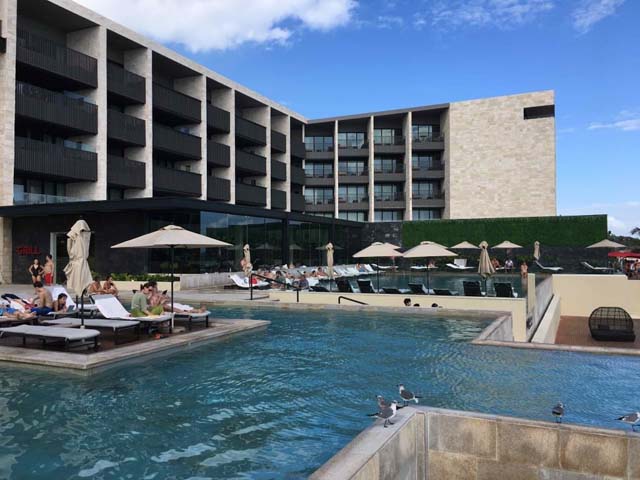 The Grand Hyatt Playa del Carmen was our hotel of choice this trip, because I had Diamond status and a lot of Hyatt Gold Passport points to burn! We used 80,000 points for our four-night stay, which was extra great because Hyatt does not charge for resort fees on award bookings (and, starting in March, won't charge those fees on ANY reservations if you have top-tier status!). You can get Hyatt points from the Chase Hyatt credit card, or through the Chase Sapphire Reserve and Chase Sapphire Preferred credit cards, since Hyatt is a transfer partner.
If I paid out of pocket for the stay, it would have cost more than $3,500, which isn't that surprising. It was peak season at an ultra-luxurious 5-star resort, after all.
Given the occupancy at the resort during our time there, we weren't able to get an upgrade, but we still had a slight view of the ocean from our balcony on the club level. We received club access during our stay, which also saved us a lot of money due to the fabulous buffet breakfast in the lounge each morning, which was smaller than the spread you'd see in the restaurant, but no less delicious. They also provided light snacks throughout the day, before opening the lounge for a three-hour open bar every night from 5-8 p.m. Those free margaritas definitely saved us a lot on drinks.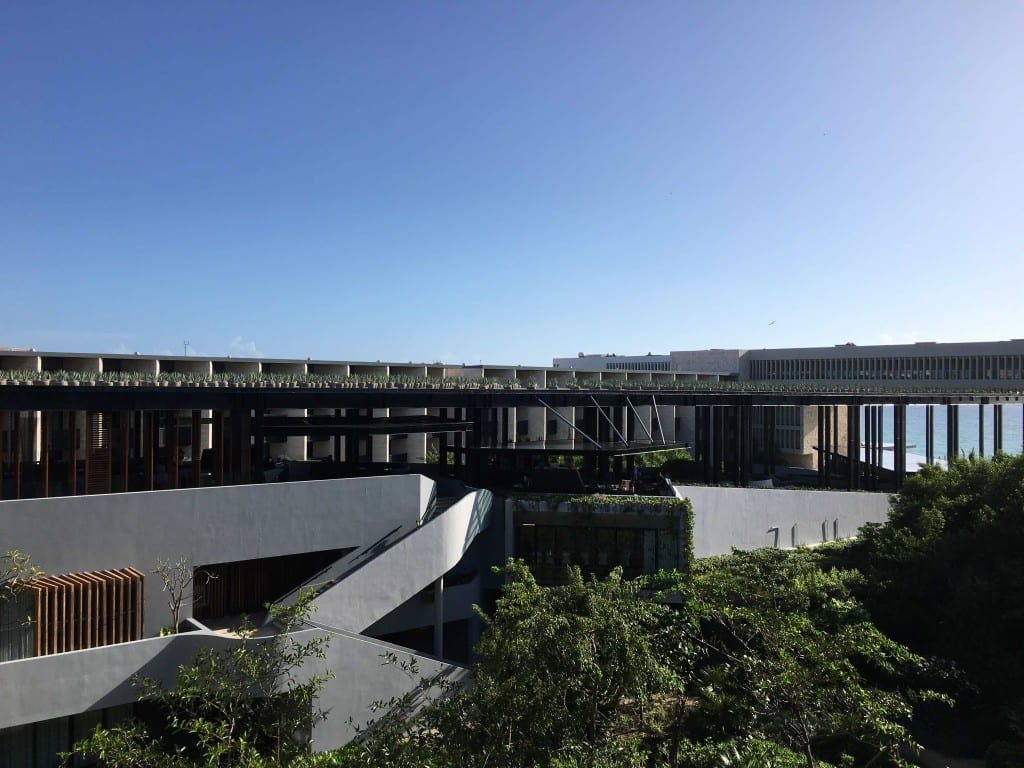 Given the location, I felt the hotel's restaurants were fairly priced given its location. Drinks were $5-$10 and chicken quesadillas were about $10. The exchange rate between the U.S. dollar and the Mexican Peso is currently at an all-time best for American travelers, so that certainly helped things in a big way. The hotel is situated two blocks from the happening Quinta Avenida (5th Avenue), so it was very easy to go get a much cheaper meal if need be. That's one of my frequent complaints with resorts: they're often so remote you're stuck with eating the hotel's expensive offerings.
Keep in mind, Playa del Carmen has many other options for lodging, including Airbnb, so you could easily make the trip cheaper if you're paying out of pocket.
What to do?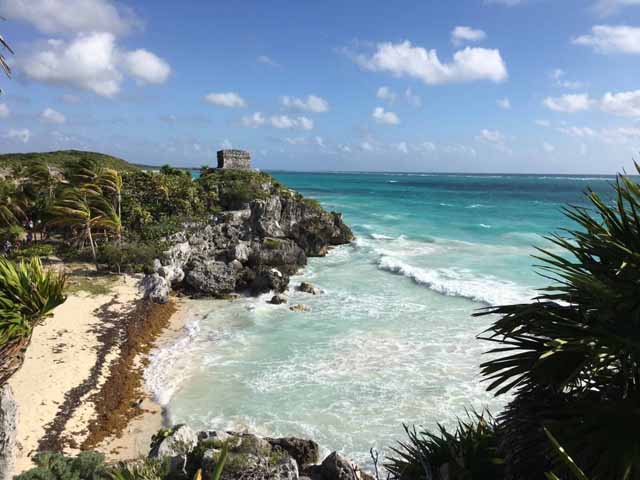 In my opinion, Playa del Carmen is much, much better than Cancun. It's still very touristy, but I felt like it was a perfect blend of tourist attractions and beautiful scenery. Located along the Caribbean sea, the water is gorgeous, and as Playa del Carmen is near the world's second-longest barrier reef (after Australia's Great Barrier Reef), the snorkeling nearby is superb. We took a $5 round-trip ferry to the island of Cozumel and snorkeled for the day. While its economy is completely reliant on cruise ship passengers, the water and fauna under the surface are well worth braving the crowds for.
I'd also recommend finding a tour of the local caves that suits you — many companies offer cave tubing expeditions that are so uniquely Yucatan.
All in all, I ended up saving about $5,000 on our four-night trip. Are you planning a trip to Mexico in 2017? Let us know in the comments!