Everything You Need for a Perfectly Spooky Halloween on a Budget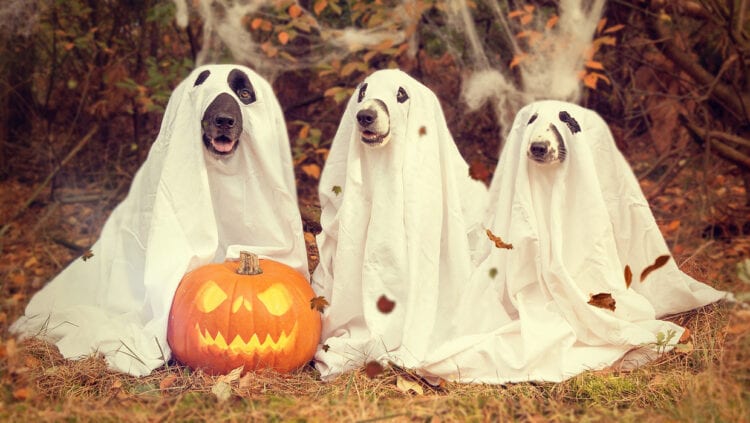 Darkness fills the air. Your own screams pierce your ears as you struggle to find a way out. You dive into your pocket hoping that something, anything can save you from this H-E-double-hockey-sticks that you find yourself in. Suddenly, you remember. Your wallet! Yes, that's the answer! You're saved! 
You open it, reach your hand in…but what do you find?
Like six bucks. That ain't gonna cut it! We get it, Halloween can get expensive. That's why we've pulled together our top tricks and treats for planning the best Halloween on a budget.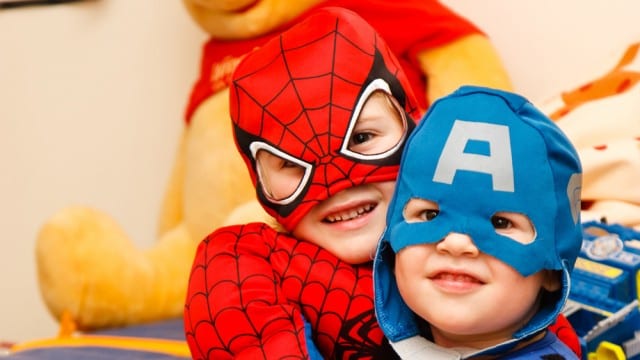 Halloween Costumes
The best way to save some money on costumes is to use the things you already have around the house. If you're designing your own costume, try and purchase items you'd wear or use after Halloween too to maximize your savings. Grab a denim shirt and a red handkerchief and boom, instant Rosie the Riveter costume. Or put a bag of sugar in a baby carrier and go as a Sugar Daddy. If you like shopping for store bought costumes, there are always plenty of deals leading right up to Halloween, with many options that ship in time or that have in-store pickup options as well.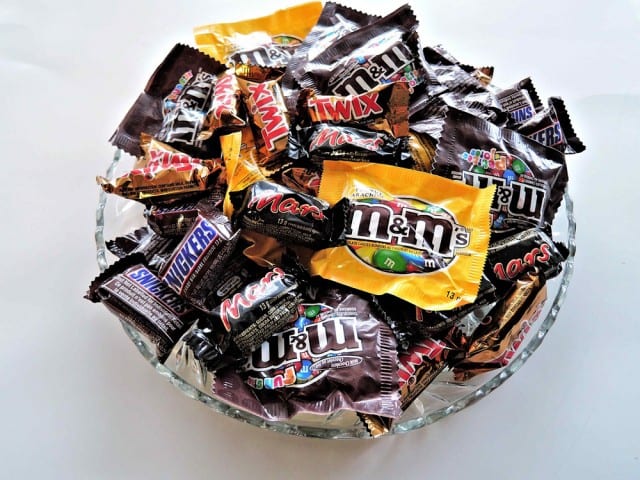 Halloween Candy
Only in sitcoms of a bygone era can one go to their neighbors house and ask for some sugar without getting arrested. Well, there and on Halloween. Everyone is candy crazy in October. Hopefully you've been squirreling away those free lollipops that you get at the bank all year. If not, make sure you stock up by buying in bulk where possible. Warehouse stores are great for this as they know you need lots of sweet treats and don't want to break the bank to get it. Or you can always get raisins. But then of course, you'll be receiving a bunch of unwanted eggs you won't be able to eat. Your call.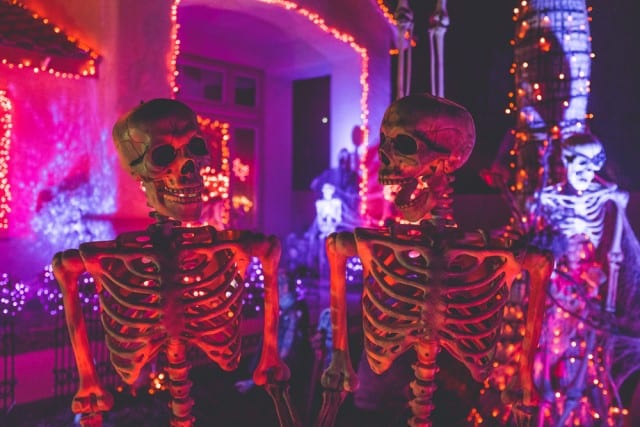 Halloween Decor
Generally, decorating your home with skeletons, bats, blood, and spiderwebs is frowned upon. But in October, it's encouraged! There are some good deals for Halloween decor at the beginning of the month, but best deals start a couple days before Halloween and continue for a week or so until everything is sold out. Grab yourself a storage bin and save your discounted haunted haul for next year.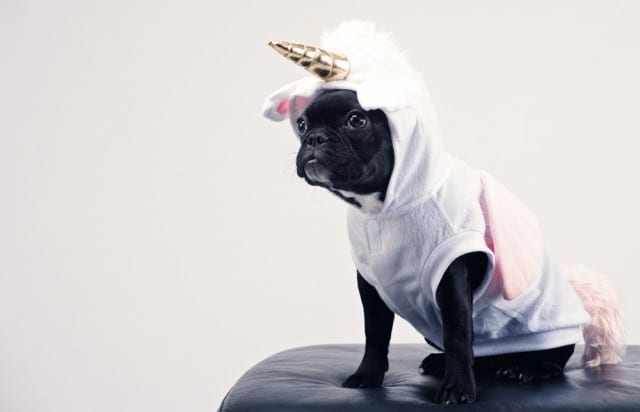 Pet Costumes
Similar to people costumes, pet costumes are cheapest when you use the things you already have. Grab a small denim shirt and a red handkerchief and boom, instant Rufus the Riveter costume. Or put a bag of sugar in a pet carrier and your cat will probably eat it all. Don't do that one. But basically, get creative and something clever will pop up. If you want to go store bought, you can always go with something your pet might already wear. Get a puffy jacket for your little friend so they stay warm all winter, but for Halloween you can pair it with some old-school headphones and they can go as Michael J. Foxhound from Bark to the Future. Actually, that one's mine. I call it!
BONUS: Versatile Dinnerware
If you prefer your Halloween a little more refined and slightly less scary, you can always go more toward a fall motif. Get yourself some classic white place settings but couple them with fall napkins, table cloths, centerpieces, etc. and you have a great tablescape. Plus, the white place settings are so versatile that this doesn't have to be a Halloween-only splurge. They'll look good on Thanksgiving, Arbor Day, Administrative Professionals Day, National Donut Day… all the big ones!
Saving for Halloween doesn't have to be scary. Check out our Brad's Deals Halloween shopping guide for the best deals we've found on everything Halloween. Actually, that's probably the only tip we needed to give! That and the "no raisins" thing. Please, think of the children!
Happy Halloween!
Related Halloween deals: