Prime Day vs. Black Friday 2022
The experts at Brad's Deals compare Amazon's Prime Day sale to Black Friday 2022. Find out how the online juggernaut stacks up against the biggest shopping day of the year.
---
'Tis the season to be shopping! This year, our shopping experts broke down the two biggest sales of the year. We evaluated Amazon Prime Day and the Black Friday shopping season to compare which has stronger deals.
What is Prime Day?
Before we dive into our findings, let's discuss the basics. What is Prime Day? This shopping holiday started back in 2015, and it quickly grew into one of the most important consumer events of the year. Want to shop the event? We'll always let you know when to expect Prime Day.
What is Black Friday?
You've heard of Black Friday, but have you followed its evolution? What started as the biggest shopping day of the year—the day after Thanksgiving—now makes up a whole season! The Black Friday shopping season usually starts in October and reaches its crescendo in late November.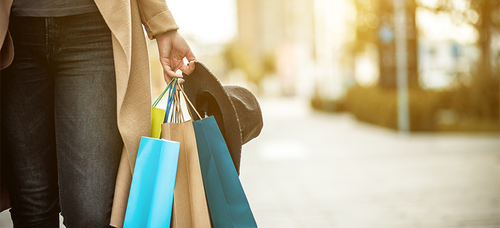 Find Black Friday Values. . . Today!
Which is Bigger: Prime Day or Black Friday?
In order to compare Prime Day vs. Black Friday, we started by evaluating the size of each shopping event. Here's the catch: Black Friday no longer contains itself to a single day. It's now a full shopping season. That makes it significantly larger than Prime Day.
Which has Better Deals: Prime Day or Black Friday?
We track the best deals on Amazon all year. We also track the best deals everywhere else online. So where do you find the best deals during this year's shopping season? That depends on what you're looking for!
Shopping Season: Expert Predictions on the Best Sales of the Year
Shoppers can celebrate for both of these retail holidays. Each offers strong pricing on a variety of products, though our experts have a few pieces of advice. Here's a summary of the best Prime Day deals and what to expect from Black Friday deals this shopping season.
The Best Prime Day Deals:
iRobot Vacuums
Ring Cameras
Amazon Essentials
Fire TVs and Fire Tablets
Expert Shopping Tips this Black Friday Season:
Black Friday isn't a single day anymore!
Check major stores for doorbusters.
Amazon celebrates both Prime Day and Black Friday.
Start shopping in October.
Deal hunters who want the latest news on Prime Day and Black Friday can sign up for the free Brad's Deals newsletter or download the free mobile app for the latest information. Our experts update the site every day (even between these two stellar discount events).