Get Gold Status Automatically at Starbucks Today | Brad's Deals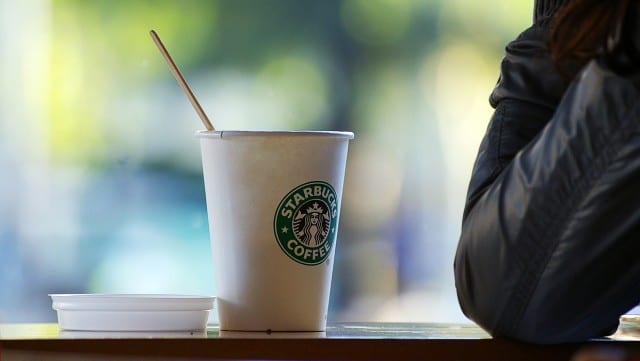 On Tuesday June 26, 2018, all you need to do to get to Starbucks Gold Level is buy something using your Starbucks card or through the Starbucks app.
I've been using the Starbucks app for awhile to place orders for pickup, and it's entirely worth it to breeze in and out, skipping past everyone waiting in line like a VIP. So the idea of picking up a year of Gold Level benefits just for popping in like normal is pretty appealing.
What is Starbucks Gold Level Status?
Gold Level is the top tier of Starbucks' loyalty program that offers some benefits to frequent customers. Those perks include monthly double star days where members can earn 4 stars per $1, a personalized gold card, and a free food or drink item for every 125 stars you collect.
Those perks are on top of the Green Level benefits that everyone gets, including 2 stars per $1 spent, a birthday reward, free in-store refills, and the ability to order ahead.
Purchases must be made with a registered Starbucks card or through the Starbucks app to earn stars.
How do you get Gold Level?
Normally, to qualify for Gold Level benefits, you need to collect 300 stars in a year. Stars are earned for purchases at rate of 2 per $1 spent, with opportunities to earn additional stars through special promotions or visits on consecutive days. If you've got the Starbucks Rewards Visa, you can earn stars even faster since purchases made outside of the Starbucks ecosystem earn 1 star per $4 spent. And you can get stars for buying Starbucks-branded products at the grocery store by uploading your grocery receipt to Starbucks-Stars.com.
Basically, if you're even just a somewhat regular customer, collecting 300 stars is very achievable since the maximum outlay to get it is just $150 in a year, and the promos in the app often get you there sooner.
However, on 6/26 you can skip ahead by purchasing literally anything. Even the cheapest thing on the menu would get you there. (We believe that to be an Short 8 oz. Freshly Brewed Coffee, by the way.) Just "a single sip" and BAM! Congrats, you've got a year of Gold Level. Check out this announcement for more details.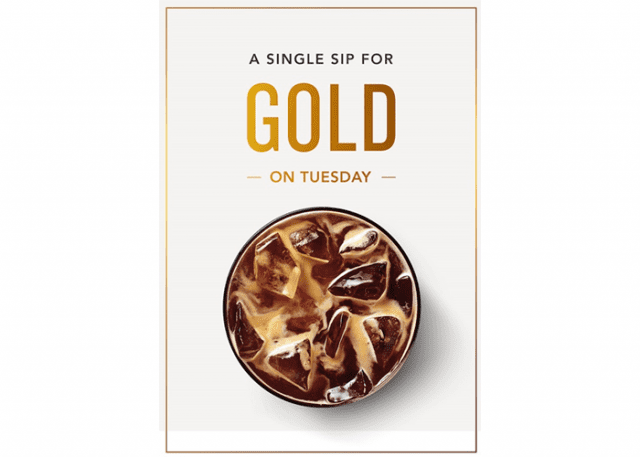 What's the catch?
The offer is limited to participating locations, you must pay with the Starbucks app or a registered Starbucks card (login or create an account to register yours), and alcohol and gift card purchases are excluded. All in all, pretty typical, very reasonable, and very much what we expected.
Will you be raising your cup to toast Starbucks Gold Level tomorrow?
Correction: An earlier version of this article listed an incorrect date. We sincerely apologize for any inconvenience.