Target Just Announced an Epic Holiday Partnership
Wondering where to find your favorite FAO Schwarz toys this year? Fans of the famous brand need look no further than their local Target.
---
Target recently announced an epic holiday partnership. In a recent press release, the company boasted a newly-unveiled multiyear partnership with FAO Schwarz. Gone are the days of finding these famous toys at every major department store. Now, when you're looking for some of the most popular holiday gifts, you'll need to shop at Target.
This Year's Best FAO Schwarz Toys
Check out the full list of FAO Schwarz toys at Target, or find our favorites right here. We love to find deals, so we always watch out for discounts during the holiday shopping season. After checking out the latest toy books from 2022, we plan to keep an eye out for the following:
Glam Toys
We scour all the latest toy catalogs every year, and we found this FAO Schwarz Makeup Vanity Mirror Set in Target's toy book. It even earned a spot on Bullseye's Top Toys List—it's the only FAO Schwarz product we found there!
Check out Target's toy section for several more noteworthy glam toys. We expect spa and beauty toys to be popular gifts this year.
Musical Toys
Classic toys come back, in some version or another, every year. That's the case with this Dance-On Piano Mat. It lists at $39.99, but we expect to see more discounts in the coming weeks. We also spotted this Electric 6-String Guitar, which sells for $129.99.
Music toys encourage interaction and performance, which makes them perfect fodder for viral holiday videos. Watch out for discounts on these types of gifts too!
STEM Toys
Surprisingly, this year's FAO Schwarz STEM toys left much to be desired. The Laser Stars and Nebula Space Projector sells for $39.99, but it doesn't seem to project real constellations. Instead, stick with the brand's popular laser tag sets—and wait for a sale.
Alternatives to FAO Schwarz Toys
Need a different type of toy for your kid? Our team discovered plenty of popular alternatives to FAO Schwarz toys in 2022. Check out what we found at Amazon, Walmart, Macy's, Kohl's, and other popular stores this holiday shopping season.
We've seen many strong deals on STEM toys, which promote science, technology, engineering, and math. Looking for entertaining educational gifts? We found lots of generic STEM toys on sale at Amazon. Or check out these popular brands this holiday shopping season:
Where to Find the Best Deals on FAO Schwarz
We love deals on FAO Schwarz toys and, this year, we know exactly where to look. Target booked the whole line of toys to celebrate the brand's 160th anniversary this year. In-store shoppers can expect even more surprises. The store plans to offer live demonstrations of the most popular toys, so kids (and parents!) can get excited before the holidays.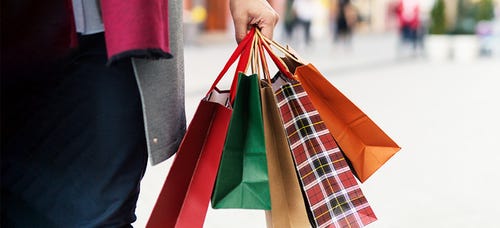 Black Friday is Now Holiday Shopping Season