15 Unique Subscription Boxes for Literally Everyone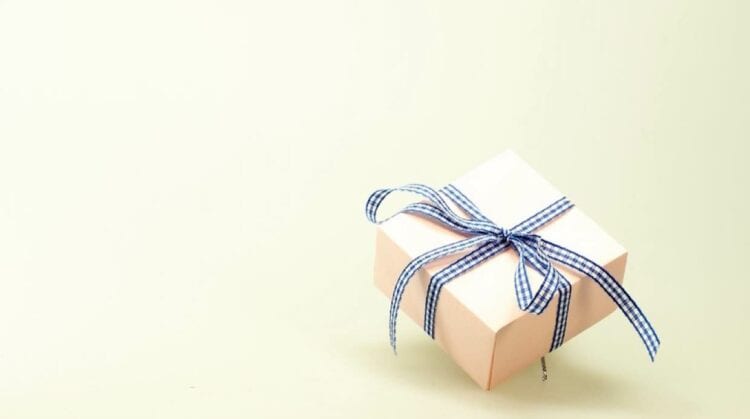 Subscription boxes are the gift that truly keeps on giving. Whether they're a gift from mom or a treat for yourself, there's nothing better than the monthly jolt of happiness when you come home to the box, bag or plain brown package containing a surprise curated just for you. 
The best thing about subscription boxes is that there's literally one for every kind of person. Whether you're into comic books, bacon, lipstick or beer, there's almost certainly a box out there with your name on it, waiting to be ordered and enjoyed. We surveyed our staff here at Brad's Deals to see what kind of unique subscription boxes showed up at their door every month, and came up with this list of our 15 favorites.

Editor Lindsay is a yoga fiend, and has been itching to try out Yogi Surprise for herself. Yogi Surprise offers two options for yoga-lovers, a Yoga Lifestyle box for $45/month that comes with six to eight full-size vegetarian and GMO free yoga lifestyle items (every box is worth over over $70), and a Yoga Jewelry box for $25/month that comes packed with two handmade pieces of jewelry and a fair trade organic treat. Every month has a different theme, and include a wide range of products, from neti pots to healthy snacks.
For a limited time, take 15 percent off your monthly subscription when you enter offer code SALUTATION at checkout.
For the novice chef: Blue Apron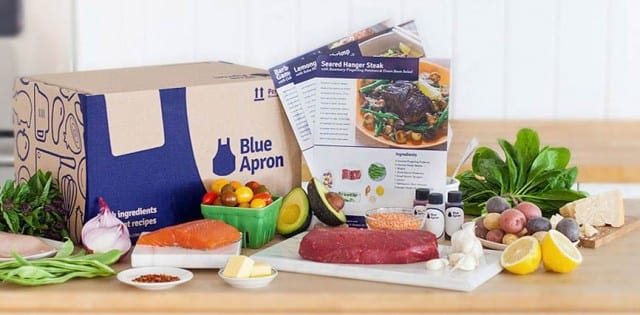 Junior Front End Developer Max is a Blue Apron subscriber who says the service gave him the confidence he needed to start cooking at home on a regular basis.
"I wasn't much of a cook and I didn't really appreciate a home-cooked meal when I first signed up" he said. "But because every ingredient is sent to you in the exact portions you need, you kind of feel like a rockstar chef even when you're a beginner. I think that confidence boost made a huge difference, because I love to cook now, and I picked up a lot of techniques just by following recipes. My knife skills improved a ton from simple practice three nights a week, and I learned about flavor profiles and what works well together."
Blue Apron offers three options for weekly delivery:
Three meals per week for two people —  $59.94 (price per serving: $9.99)
Two meals per week for four people — $69.92 (price per serving: $8.74)
Four meals per week for four people — $139.84 (price per serving: $8.74)
Max acknowledges that this might be a little pricy for some people, but compared with the cost of going out to eat (and let's face it, some of us do that more than three times per week), it's a steal. If you're leaving town for a few days, you can skip that week at no additional cost, and Blue Apron also accommodates various dietary restrictions and allows you to customize every box to your liking.
For the plus-sized fashionista: Gwynnie Bee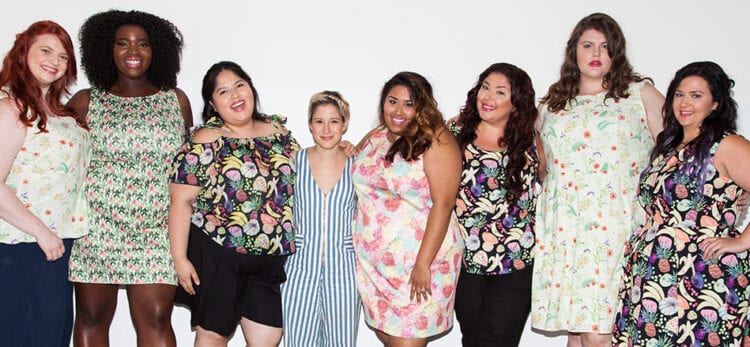 Gwynnie Bee is a clothing rental service that caters to fashion-forward ladies who rock sizes 10-32. You can rent up to 10 items at once, and keep the looks for as long as you like. Their monthly plans range from $49-$199/month, and Gwynnie Bee also offers free shipping, returns and laundry, so you don't need to worry about dry cleaning anything before you send it back. Best of all, if you love something so much you can't bear to send it back, you have the option to buy it at a discount.
For nail polish/makeup mavens: Julep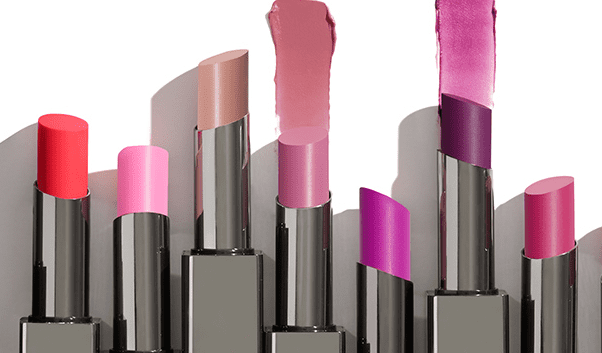 Editor Laura has been a Julep Beauty Box subscriber for six months. "I like that you can customize your box every month, and that it doesn't have to be all nail polish," she said. "I'm also about to accumulate enough Joules (Julep points) to earn a free monthly box."
Julep plans start at $24.99/month for $40 worth of polish and product. Get a free, 12-piece polish gift set worth $80 when you join the Beauty Box program with offer code POLISHGIFT.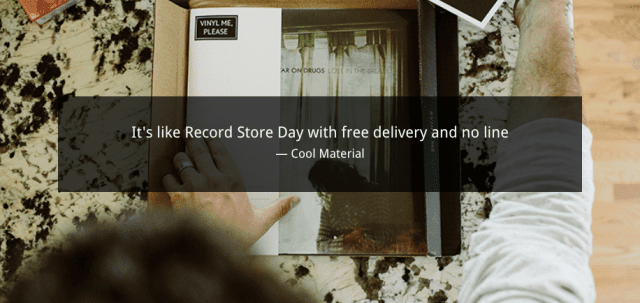 Data Services Product Manager Jeremiah is a music fan with a big love for the retro sound of vinyl. He belongs to Vinyl Me, Please, a record delivery box that, every month, sends subscribers a new record, an album-inspired art print, and a custom cocktail recipe for maximum album enjoyment.
Jeremiah says they do three things particularly well:
Discovery: "The base subscription covers a limited pressing of an album they pick, and their picks have been pretty solid so far," he said.
Exchange: "If you don't like the album that's been picked for you that month, you can exchange it for free.".
Add-ons: "They have a store where you can buy additional albums, and every month they switch it up. Their prices are usually a few dollars less than what you would pay at a record store, and there's no additional charge to have the add-ons sent to you."
"This is a great deal for people who are into indie rock or who are attempting to get into hip hop or college rock," Jeremiah said. "It's a great gift for someone who bought a record player because they heard vinyl was making a comeback, but have no idea what new music to buy."
Plans start at $25/month.
For the lover of all things lifestyle: FabFitFun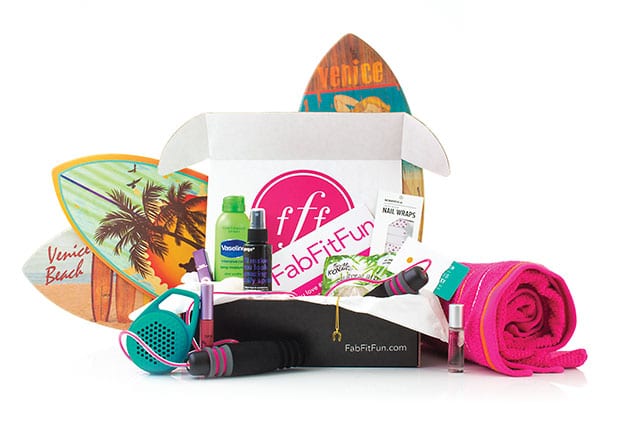 FabFitFun differs from most beauty boxes in two major ways: First, they only come seasonally, four times per year. Second, they're not limited to just one kind of product. With full-sized goodies that range from makeup and skincare products to workout gear, snacks and accessories, every box is chock full with things you're sure to use in lots of different aspects of your life. While the $50/box fee might seem high, each box is worth upwards of $200, shipping is free, and as it only comes four times per year, it's essentially like paying around $16/month. We've heard nothing but rave reviews for FabFitFun boxes, so if you're into trying out new beauty and fitness products, what are you waiting for?
Get $10 off your first box with offer code FAB10.
For the perpetually-perfumed: Scentbird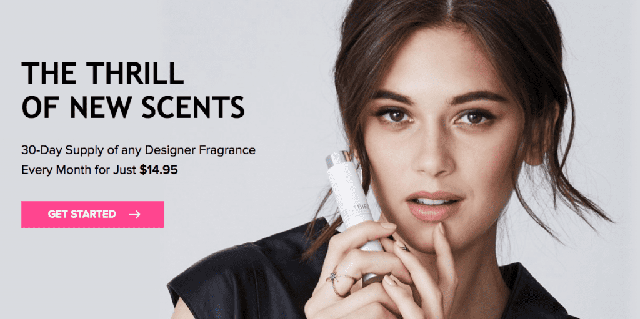 If you love switching up your scent, but can't afford to load up on designer fragrances too often, Scentbird is going to change your life. Every month, you'll get a 30-day supply of any designer perfume you want for just $14.95. The samples are generously portioned, and good for up to four sprays a day for 30 days, so if you wear less perfume than that, you can stretch out your samples indefinitely. You can cancel any time, so why not play the field until you find a scent you truly love?
For the healthy snacker: Graze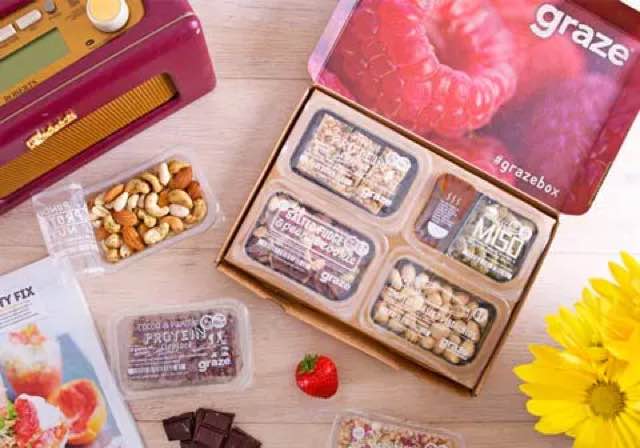 Graze is a dream box for people who love to snack, but hate what that snacking does to their waistline. With a list of more than 100 healthy, nutritionist-approved, GMO-free snacks to choose from, you'll get a personally curated box of eight delivered every week for just $13.99 per box. If you're spending $3 per day at the vending machine every day, this will feel a lot better on both your wallet and your body as a whole.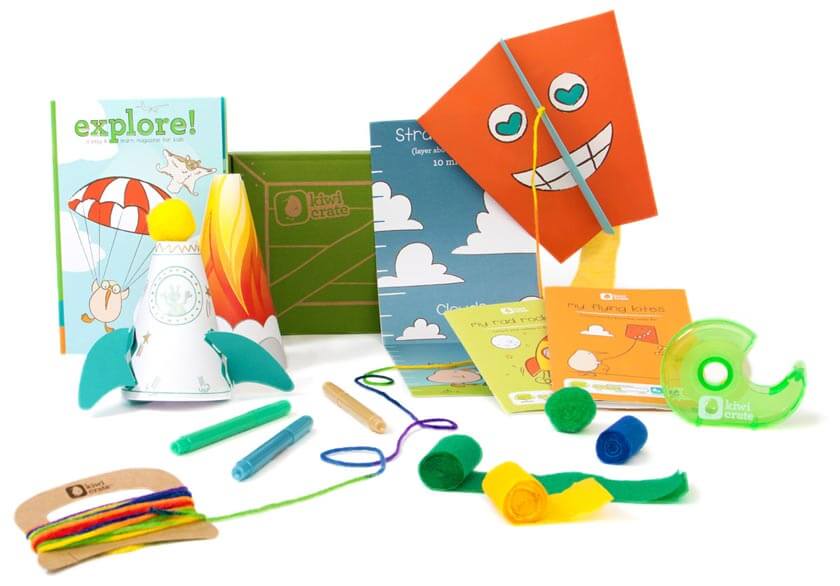 Kiwi Crate's monthly boxes cater to kids ages 3-4, 5-9, and 9-16+, and offer a variety of educational, craft-based activities and games that kids of all ages will enjoy. Each activity has been reviewed by both child development experts, to make sure they're "developmentally appropriate and enriching," and actual children, to make sure they're fun and engrossing. Boxes are just $16.95/month.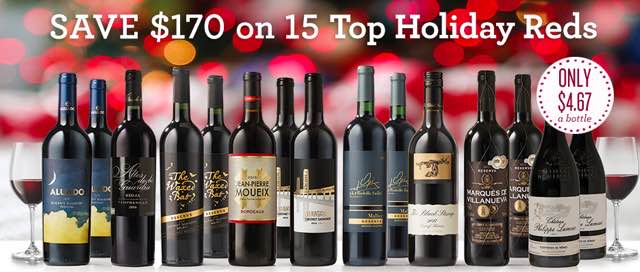 If you're a wine enthusiast who cares about quality, Laithwaites Wine Club will save you money AND save you from having to lug home 12 bottles of wine from the liquor store every few months. With a 100 percent money-back guarantee on every bottle, a free corkscrew set worth $40 just for signing up, and expert tasting notes with every wine, this tri-monthly wine club will easily become your new favorite subscription box. Crates start at $69.99, which means you'll be getting 12-high quality wines for just $5.84 per bottle.
For the wanderluster: GlobeIn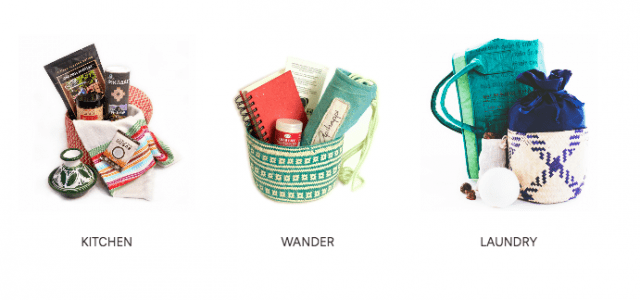 They call themselves "a globe in a box," and every month, GlobeIn subscribers get a box full of hand-curated, artisan-made products from around the world. With boxes bearing customizable themes like "Kitchen," "Wander," and "Jewelry," you'll discover new things from places you've always dreamed of visiting. Boxes start at $10/month.
For the modern gentleman (or lady): Bespoke Post

Managing editor Casey subscribes to Bespoke Post. "While I do skip boxes about half the time, I really like it," she said.
"It's pretty dude-oriented but I've gotten some awesome bags. Every month is a different curated collection, like things to make Moscow Mules, BBQ gear and stuff to make a windowsill herb garden. It cost $45/box you get, and they make it really easy to skip boxes you don't want or need. For the ones that I've gotten, I've felt like it was worth it, because the quality was quite high."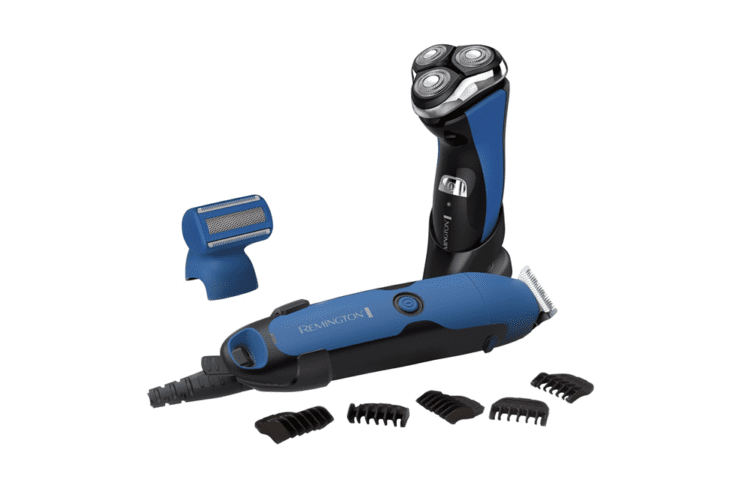 At most convenience stores, buying razors is anything but convenient. They're expensive (especially for women), hidden behind layers of glass and plastic, and usually require you to wait around until an employee finds the time to unlock them for you. Dollar Shave Club set out to change the shaving status quo, and delivered brilliantly. With plans starting at just $5/month, it's hands-down cheaper than buying your razors at the store.
For makeup novices: Ipsy

I love makeup, but up until about six months ago, I didn't really know much about it. Sure, I had my daily routine down pat: mascara, eyeliner, blush, maybe a little bit of powder when I was feeling shiny. But when it came to things like foundation, brow care, and lip liner, I had no idea what I was doing. I signed up for Ipsy after hearing several friends rave about it, and I am now one of those ravers.
For $10 every month, I get an adorable new makeup bag packed with different kinds of beauty products. Many of them are full-sized, and I've found at least one product I can no longer live without in every bag. Reviewing every item gives you points, which you can cash in for additional products in future bags. I can't recommend Ipsy enough for ladies (and gents!) who love makeup but need some help finding new products to use.

Social media analyst Courtney was a Stitch Fix member for a few months last year. She said she liked working with the stylist to find cute new clothes she wouldn't otherwise have picked out for herself.
"There were pros and cons, and I eventually cancelled because the sizing wasn't right for my small frame," she said.
Here are Courtney's favorite things about Stitch Fix:
You take a quiz to determine your style and your personal stylist bases your monthly picks off of that.
You can write in little notes each month when you review your box to let them know you hated or loved something or would like more options for specific items next time (For example: "I have an interview next month, could my next box include some business attire?")
You'll get the $20 styling fee off any purchase you decide to make out of the box.
If you decide not to buy any of the items in your box, each box costs only the styling fee of $20. One thing that makes Stitch Fix a little different than its competitors is that it's not technically a rental box. You can either buy the clothes you're sent or send them back, but you can't wear them out and send them back soiled. If you want to purchase all the items in your box, you'll get 25 percent off everything in addition to the $20 off that comes with the styling fee.
Which of these subscription boxes are you itching to try? Let us know in the comments!
Related coupons: