Best Deals on Nike
There's a reason Nike is the biggest sports brand out there. They have merchandise for every athletic endeavor, their prices are always fair, and the Nike Swoosh logo is pretty sweet, isn't it? Trouble is, there are hundreds of stores …
---
There's a reason Nike is the biggest sports brand out there. They have merchandise for every athletic endeavor, their prices are always fair, and the Nike Swoosh logo is pretty sweet, isn't it? Trouble is, there are hundreds of stores out there to choose from, leaving the occasional consumer paralyzed by decisions, decisions, decisions! This is where we come in.
If you want to break through the clutter and endless choices, we've rounded up the top stores in our opinion when it comes to Nike pricing and variety. You won't have to wait for the next great seasonal sale to find a super deal at these locations. While we will focus on shoes, each of these stores also offers a wide selection of clothing to go with your awesome new FlyKnits. Let's jump into it.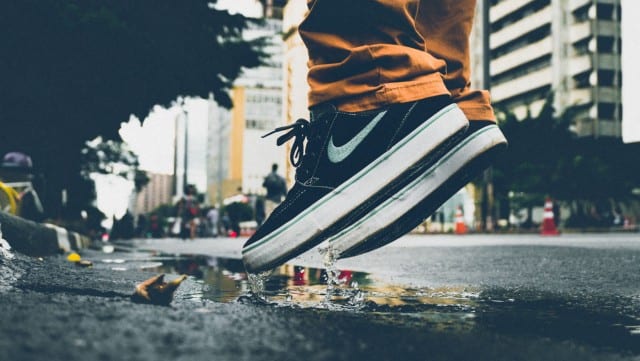 The Super Seven
These are the best of the best. While there are certainly dozens and dozens of other reputable stores out there you can find a good deal, in our shopping wisdom, we've narrowed it down to seven. As always, if you'd like to leave your two cents, please add a suggestion or a great Nike shopping tale in the comments.
Finish Line always has around 800 shoes on sale for up to 60% off. Most of which are Nikes. You can easily slim down your search by price and brand, and even choose from a stellar collection of Nike Air Max, Nike Huarache, Nike FlyKnit, and other popular styles. We highly recommend Finish Line for Air Max and Jordan. As of late July 2018, for instance, you will find plenty of Nike Huaraches for less than $60, when they almost always cost more than $80 elsewhere.
Finish Line directly supplies Macy's with most of their Nike shoes. This translates to Nikes in the range of $30 to $50 basically all the time. Right now, for instance, there are more than 160 shoes under $50. The great thing about Macy's is that you never know which amazing price you will find, as Macy's generally changes out their merchandise for new once sold out. One advantage Macy's has over Finish Line is their occasional free shipping at $49, and even $25, saving you an extra $10. We recommend Macy's for hot styles like Tanjun, Air Max Sasha, LunarSolo, and Air Max Sequent.
Yes, Nike.com belongs high up on this list. Not because they own the namesake of the brand, but because their sales section is excellent year-round. Additionally, every few months they throw an epic 25% off clearance sale, dropping many prices to the lowest of the year, anywhere. You can also bag free shipping year-round when you sign up for a free NikePlus Account.
Nike.com is also great for clothes. You will not find a better assortment of hot Nike attire anywhere else–yes, even at Macy's. There are currently around 50 Nike shoes under $50, so if you value free shipping (and who doesn't?), we would go with Nike.com over Finish Line and Macy's.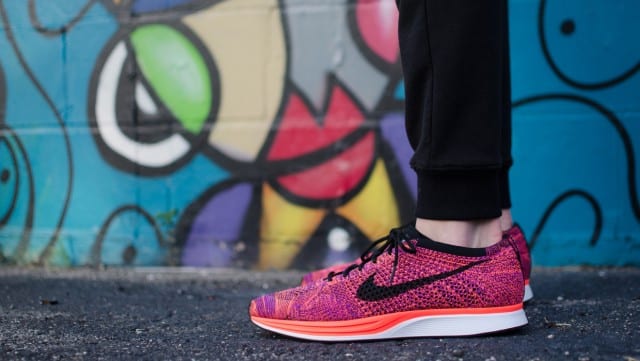 Kohl's is great for finding uber-stylish yet hard-to-find styles like Arrowz, Air Zoom, and Winflo. They always surprise me with ridiculous pricing on styles like these that normally go for over $70 elsewhere. One caveat is the high free shipping threshold of $75, which is a bit of a downer, but the deals are so good sometimes that it offsets the shipping fee. Great news? The Men's Nike Arrowz are available for $40 right now (right now with limited stock, but nearly always available). The next best price is $70. This is just one example of a crazy-low price that you will only be able to find at Kohl's.
Eastbay has a huge breadth of styles. Aside from Finish Line, there are very few retailers that match them. They also has free shipping all the time. If you're an athlete, we highly recommend Eastbay for their exceptional selection of cleats. Don't forget to check our Eastbay coupons page for the most up-to-date discount codes. As just an example of their variety, there are currently more than 6,000 Nike styles in stock for the whole family (over 3,000 products under $50). If you have time to browse, you have a sweet chance of finding the perfect pair at the perfect price; it just may take a little shopping.
Academy Sports has become famous for their super-generous pricing on shoes and free shipping over $25. Nike is no exception. However, there is not as much variety to pick from, but you will be pleased with what you pay. Browse their Hot Deals and Clearance sections to routinely find Nikes for $40 shipped.
While Dick's pricing is relatively average for Nike, the pricing isn't average every Thursday. On Thursdays, Dick's throws their Flash Sale, which offers many items on the site for 50% off, including popular Air Max styles like Invigors and Sequent 3. This sale lasts for just one day. Shipping is also free on orders of $49, and even when it's not Thursday, you will find around 200 styles between $25 and $50.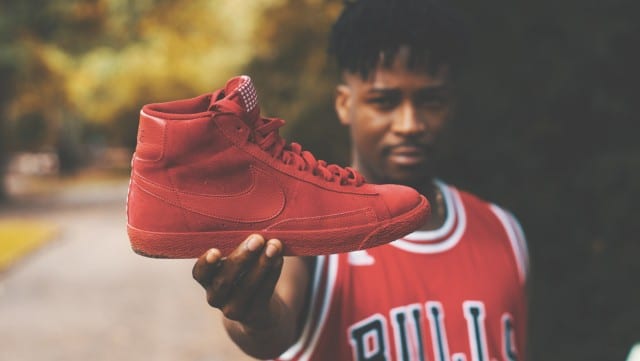 Use Google Shopping
Google's shopping tool may be your best bet if you already have a specific style in mind. Say you want to find the best price on the popular Nike Air Max Sequent 3 Shoes. You can type it into Google Shopping and the search engine will produce the lowest price online for that model. Keep in mind that Google Shopping doesn't take into account exclusive offers on deal sites like ours, so you may want to search for your preferred Nike style on our site first, as always, in addition to Google Shopping to make sure.
Set up Nike Deal Alerts:
Let's cut to the chase. The smartest shoppers out there use our Deal Alerts. What's a Deal Alert? You will be notified whenever your favorite brand or product goes live at Brad's Deals. Just enter the search term 'Nike' into our search and then click 'Create Alert'. This will ensure you're a step ahead of everyone else. We often share Nike deals between $35 and $60–sometimes as low as $30!–and this will alert you before it goes out of stock.

What say you? Do you have any tips we missed? Share in the comments.
Related coupons: