9 Stores For the Best Online Back-to-School Deals
Back-to-school season is creeping up on us and inflation is causing increased prices. But there are still great back-to-school deals to be had. Here's where to find them.
---
Many of our deal experts are also parents of school-aged kids. They know where to find the best back-to-school deals and what stores to avoid. Keep reading for our experts' picks for the best places to find deals on school supplies.
For even more tips and deals, check our Back-to-School Page for the most up to date back-to-school shopping information.
For School Supplies
Staples & Office Depot
These may not be the first stores that come to mind when it comes to back-to-school shopping, but Staples and Office Depot are two of our favorites when it comes to school supplies.
Our Deputy Editor and mother of two Julie Verslues buys her kids binders and other supplies at Staples between $.50-$1 each. You'll also find great tech deals at both of these stores and can find out more below.
Target
Not surprisngly, Target is a huge favorite among the parents here at Brad's Deals. You can get additional discounts by using the Target Red Card and 1% back as a TargetCircle member. TargetCircle is free to all shoppers and can get you deeper discounts on school supplies, like 20% off select back-to-school brands.
Our Editor-at-Large Laura Velousis gets the best of both worlds by using her 5% off Red Card discount, 1% back from Circle, and gets everything delivered to her doorstep with a Shipt membership. Whether you're doing a Target run, a curbside pickup order, or getting your order delivered for free with a $35 purchase, it's hard to beat the convenience of Target for deals on school supplies.
Amazon
This retail giant makes our list because they offer great deals on school supplies year round. Our best tip: Shop Amazon if you need to buy in bulk.
Deputy Editor and mom of three, Marisa, advises to always buy in bulk on Amazon for the most savings. You can get a great deal on a single glue stick or two-pack of pencils at Target. But, if you need a dozen glue sticks or a pack of 30 pencils for your child's classroom, Amazon will always have the best prices for bulk purchases. Plus, save more by buying in bulk with other parents and split the cost, getting you the absolute best prices.
It is also worth noting that Amazon consistently has the best prices on iPads. Amazon's prices are sometimes matched by Target and if you see a price match at Target and have a Red Card, Target will be the best price anywhere.
For Laptops and Tech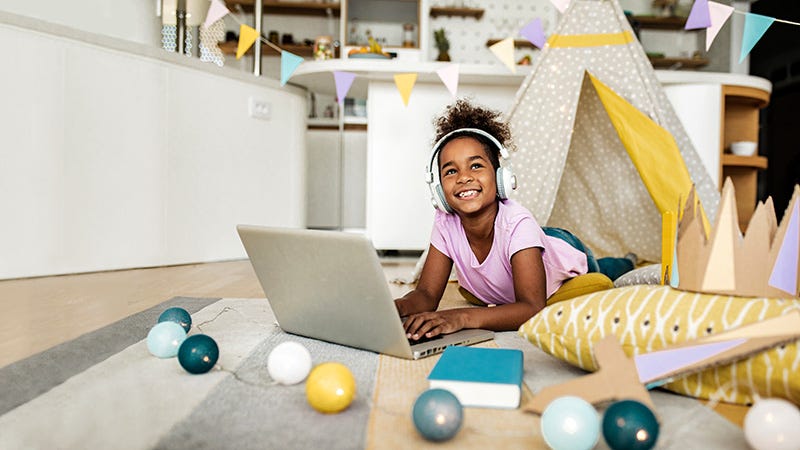 Staples & Office Depot
Another win for office supply stores! Not only do Staples and Office Depot offer great deals on school supplies, they've also got some stellar back-to-school laptop deals. In the past, we've seen best-priced deals for Asus, HP, and Lenovo.
Our tech expert, David Dritsas, points out that many of these low-priced, bargain laptops are better for younger students. They come with less power and memory and may not handle the functions needed by older high schoolers or college students.
Walmart
Walmart is another terrific option for deals on school supplies, but we also see bargain prices on laptops, tablets, and headphones during back-to-school sales. Shop deals on Lenovo, HP, and Acer.
David suggests that you make a list of all your child's needs from a laptop before hitting the store. Be sure that the laptop meets all the functionality requirements before you make the purchase. Some of the best laptop deals mean that the laptop can be underpowered or of less quality than higher-priced models.
David also recommends that you avoid the Gateway brand at Walmart. Though very reasonably priced, there have been many complaints and poor reviews, making them a bad deal regardless of the low price.
Apple Refurbished
While not the best bargain, if your student (or you!) prefers Apple products, you can snag some great deals by buying refurbished. Apple's refurbished store offers low prices on current models that will save you hundreds. Combine that with cash from an Apple trade-in, and the $150 gift card deal offered below, and you can get the best deal possible on a current model of an Apple laptop. College students can also shop the education store for discounts on Apple electronics.
If you're hesitant about buying refurbished electronics, David has written a whole post about Why Apple Refurbished Products are Completely Worth It.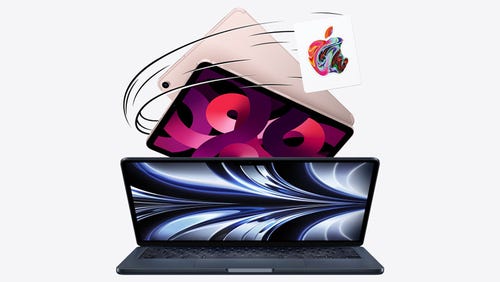 Get Up to $150 Gift Card with Mac or iPad
For Back-to-School Clothes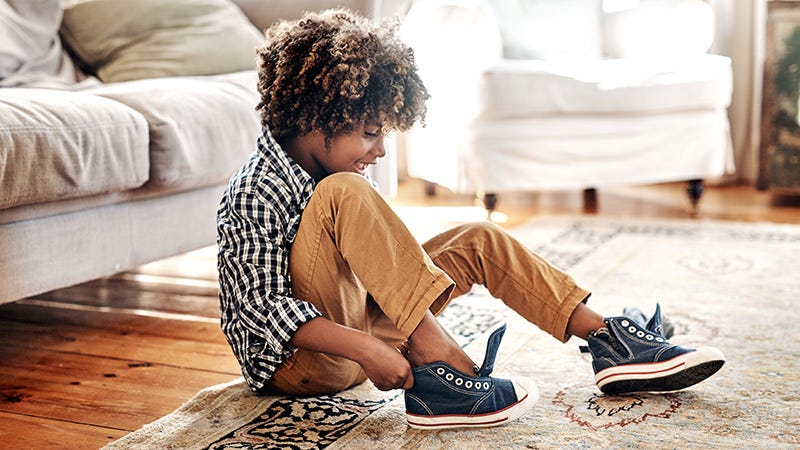 Kohl's
For deals on back to school clothes, deal editor Linda recommends Kohl's. Kohl's lets you stack up to four coupons on each order and you can earn Kohl's cash to spend on future orders.
Lindsay Weekes, Deputy Editor and mom of two, points out that Kohl's currently has up to 20% off on backpacks. You can use a Kohl's coupon code to get an additional 20% off your order, plus earn $10 in Kohl's Cash for every $50 you spend. One thing to note with Kohl's is that they do exclude some big-name brands from their coupons.
The Children's Place
If your kids need uniforms for the school year, our experts Laura and Marisa both recommend checking The Children's Place for the best priced school uniforms online. They offer polos for boys or girls in packs of two, five, or ten. Shipping is free on all purchases and you can save 10% by choosing free in-store pickup.
Members of their free MyPlace program can currently get bonus points on uniform purchases. Rather than the usual 1 point per dollar spent, you'll get 2 points per dollar. Earn a $5 reward for every $50 spent on school essentials, through August 29, 2022.
It is worth noting that Target also offers kid's uniforms and if you have a Red Card and TargetCircle, the prices may be lower at Target. Kohl's offers uniforms as well and if you have a Kohl's Charge plus coupons or Kohl's Cash, it may be a better price to shop Kohl's instead.
Famous Footwear
Shop Famous Footwear for promotional deals on back-to-school shoes for kids. Right now you can get $10 off $50, $15 off $75, or $20 off $100. This discount applies to clearance shoes and discounts off the sale price. Shipping is free on $75 with no code needed.
Famous Footwear also offers deals on backpacks and other accessories. The current promotion is valid on these items as well. Backpacks are currently 20% off and stacked with the $10 off $50. Much like Kohl's, Famous Footwear does have some name-brand exclusions, clearly marked on the product pages.