The Best Indoor Halloween Decorations 2022
What are the best indoor Halloween decorations in 2022? Our experts show you the most popular styles for the spooky season–and where to find them.
---
Welcome back to our favorite home haunt decorators and Halloween enthusiasts! Our team has been busy evaluating this year's indoor Halloween releases, and we're ready to share what we found. Here are the best seasonal props, tabletop pieces, and techy decorations of 2022—and where to find them.
Our Favorite Indoor Halloween Decorations
Different families curate their Halloween decorations with different goals. Some adorn their homes with autumn colors and dried flowers. Others embrace kitsch. We reviewed new indoor Halloween decorations from across the spectrum. Here are our favorites for 2022.
Props and Soft Home Decorations at Michaels
DIY home haunters celebrate the start of the season at Michaels every year. Michaels will regularly discount their fall wreaths and garlands, and we love the new Spooky Building category they added to their Halloween section. A tip for collectors: We often see deep discounts on tabletop holiday decorations, but the most popular new styles will sell out long before that happens.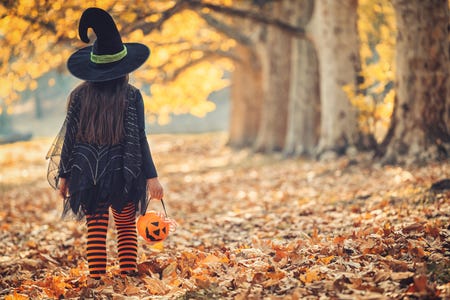 The Best Outdoor Halloween Decorations this Year
We also love the Halloween section at Target. Their prices, even before additional discounts you might get with the Target RedCard, often undercut similar decorations elsewhere. We found a bunch of fun-scary home goods for $10-$20.
This year, look for themed throw pillows and candles. One kid-friendly style caught our eye in particular. Check out this Faux-Fur Black Cat Pillow and this Black Cat Throw Blanket. Each lists at $10. Target offers free shipping on orders over $35, and you can sometimes order online with free store pickup.
Indoor Animatronic Decorations at Target
We regularly see expensive animatronic Halloween decorations at Spirit Halloween. They produce eye-catching props, but their high shipping fees (often with "oversized item" fees) disqualify them from our recommendations here.
Instead, check out the new indoor animatronics at Target. This miniature Animated Dragon Decoration lists at only $15! We also love the larger animatronics available elsewhere. Best Choice Products sells some popular animatronics at Amazon, Walmart, and on their own site.
We invited this creepy little Haunted Holly Animatronic Roaming Doll to one of our Halloween parties, and her haunting presence was a favorite addition to the festivities.
Projected Decorations at AtmosFX
For the latest trend in Halloween decor, you'll need to check out the creepy projections at AtmosFX. If you don't want to buy one of their projectors, you can buy the video files and use them with your own setup.
We've tested these in person. For the best results, look into getting a thin sheet of stretched muslin cloth. Then, project one of these ghosts at an angle. With the right home layout, your guests can see the translucent ghost as if they're walking through your home.
Where to Buy Indoor Halloween Decor
We found these indoor Halloween decorations online, but you might also be able to find them in store. Check your local inventory online before you visit in person. If you're looking for similar deals, you can find them at the following stores:
Target
Home Depot
Best Choice Products
AtmosFX
We always know where to find deals on holiday decorations. Check out the free Brad's Deals app to get all the latest discounts.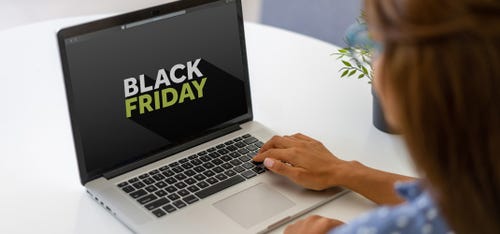 Expert Predictions for Black Friday 2022