What's the best hammock for camping?
Find the best hammock for camping with this short guide. Here's what to consider, whether you rough it in the woods or glamp in the suburbs.
---
With so many options to choose from, how do you find the best hammock for camping? We created this guide to showcase what to consider before you buy. Use the following criteria to find anything from a top-tier option for glamping or the cheapest hammock online.
The Best Hammock for Camping on the Trail
Hikers must consider more than the price of their gear. They must also consider the weight. Choose a lightweight material for longer trips or a more durable material if you plan on roughing it. Looking for high quality gear at a lower price? We found many alternatives to popular camping brands.
Other trail camping hammock considerations:
Can the hammock double as a tent?
Tree straps may add additional weight to your pack.
The Best Hammock for Camping in the Woods
Tree-lined campgrounds already have hammock supports growing around your campsite. That means you might not need to buy a portable stand (which often costs more than the hammock itself). The main challenge here? You might not have two perfectly-aligned trees for your hammock, and you won't know for sure until you arrive.
Other forest camping hammock considerations:
Choose a hammock you can hang at a variety of distances
Practice setting up your hammock before you go
The Best Hammock for Glamping
Glamping is all about comfort and aesthetics. Consider a rope hammock for a classic backyard look or a natural linen hammock for a touch of elegance. Use a permanent stand if you want to set up your own glamping site. Then, accent the space with lighting.
Glamping hammock considerations:
Comfort is key
Use string lights for a cozier aesthetic
The Best Hammock for Backyard Camping
When you're camping in your backyard, you have more leeway on size and structure. We've discussed similar frugal backyard projects, and hammocks remain one of the most popular choices. Permanent or semi-permanent hammock setups benefit from different structural types than those you might use for camping.
Backyard hammock considerations:
Solid wood frame instead of metal
Decorative frame with larger footprint
Color coordination with patio decor
Looking for more ways to improve your backyard space? Consider adding a rain barrel.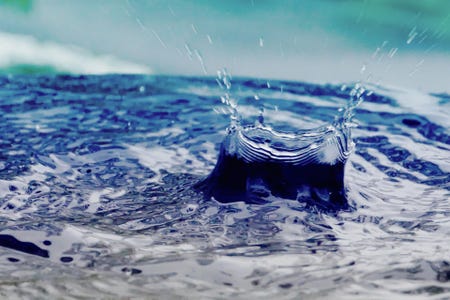 Everything You Need to Know About Rain Barrels