The Best Place To Buy A TV Online
Find the best place to buy a tv with help from Brad's Deals. Our experts have compiled a list of the 5 best places. Check it out & start saving!
---
While Black Friday may rank as one of the best times of the year to buy TVs, another good time is in February and March. This is the time retailers look to clear 2021 inventory to make way for newer models. In 2022, because of changes in the market and the supply chain, the discounts won't be as deep as previous years. But don't worry, the TV companies are still going to have sales that will ultimately save you some money.
Chris Rucks speaks with David Dritsas, our tech expert here at Brad's Deals, about the best time to buy a TV, what to look for, what all the acronyms mean, and more in the video below!
When is the best time to buy a TV? Where is the best place to buy a TV? Read more to find out the best time and place to buy a TV. In addition, we give our top favorite places that offer consistently good deals on TVs for online shoppers-some obvious and some not. Finally, don't forget to check out the most current TV deals we've posted on Brad's Deals.
In This Post
The Best Time to Buy A TV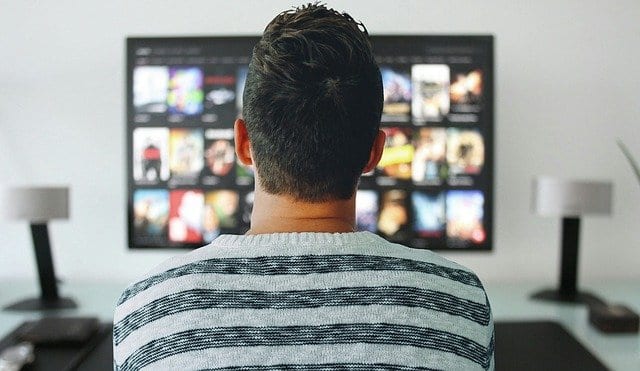 The best times to buy a new TV are during Black Friday sales and during Super Bowl season. Black Friday sales fell a little short this year due to supply chain issues and electronic chip shortages, so we predict we may see the same thing happen during the Super Bowl and March Madness sales.
If you didn't see a deal worth grabbing during Black Friday sales, we will be on the lookout for some clearance deals in January, February, and March as manufacturers look to make room for new inventory.
The Best Place to Buy A TV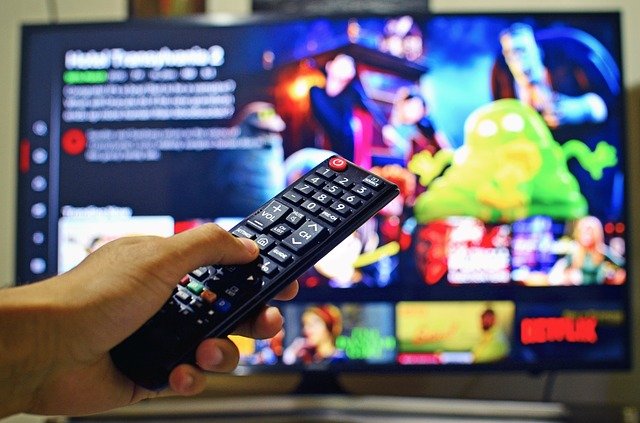 We are obviously huge proponents of shopping online. We find that you can normally get a better deal because of online coupons and the ease of comparing prices at home, instead of risking an impulse buy at the store.
If you do prefer to purchase your new TV in-store, you can do all your research beforehand (like looking into price-matching policies) and then go to the store armed with all of your information to be sure you're getting the best deal. If you're like us and are happy to shop online in the comfort of your own home, a few of our favorite places to buy TVs below are trusted online stores and will definitely end up saving you some cash.
Our Four Favorite Places to Buy a TV Online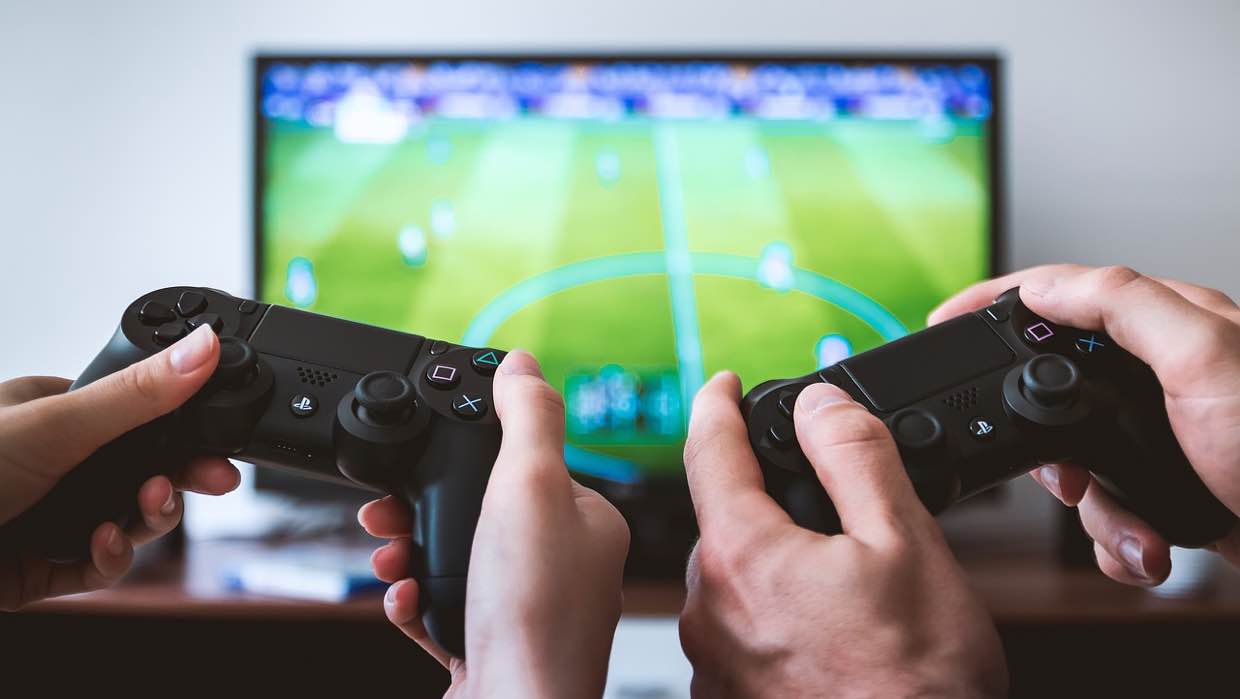 Below are our five favorite retailers to buy a TV online. We wanted to share these with you because some of them are not well-known as TV sellers, but they consistently have great deals and low prices. Click the links at the end of each store description to see any current deals on TVs for each retailer.
BuyDig
This local New Jersey retailer, BuyDig, may seem small but has a large online presence and is authorized for the major brands that they sell, including Sony, Samsung, and LG. Every month we see prices at their online store that are the "best of the web" for certain models. Despite being physically on the east coast, they ship nationally for free. Plus, they only charge sales tax in New Jersey, so most online shoppers will save money there, too.
B&H Photo
The New York retailer, B&H Photo, is well-known in the camera world and has had a very strong catalog business nationally for decades. While they started out in cameras, for many years they have been authorized to sell deals for many computer and consumer electronics brands. They don't tend to have prices on TVs that beat other retailers, but they often match the lowest prices for the brands that they sell, and often have great money saving bundles, especially for LG, which is a top brand. And because of their strong customer service and free national shipping, we thought they were worth mentioning.
Best Buy
Of course, Best Buy seems obvious, and it is, but when it comes to TV shopping it's hard to beat Best Buy's pricing on a consistent basis. They almost always have some kind of TV sale going on. It doesn't mean that they always have the best prices, but if you have a particular model and brand of a TV you want, it's always a good idea to check and see what Best Buy is selling it for. Also, shipping is free on just about all their TVs, and they have store pick-up in most areas if you need it fast.
Target
Target has really upped there game in the past few years in offering higher end models for top-tier brands. And their pricing tends to stay consistent, meaning they stay away from changing prices abruptly just because a model becomes popular with shoppers. Also, if you are a Target Red Card holder, you can get an extra 5% off your purchase. Most retailers exclude electronics from their standard discounts, but Target does not, making them one of the more competitive of the big-box retailers when it comes to home electronics.
Why not Walmart and Amazon?
While both these retailers offer good prices on TVs, they come with baggage. Some of Walmart's biggest promotions are for brands that are third-tier and they are the only place that sells them. Those deals might seem incredibly cheap and hard to pass up but will give you exactly what you pay for in the quality department. And the higher-end models pretty much will match the same prices everyone else has.
Amazon is also more often just matching prices with everyone else rather than offering unbeatable deals. And when they do actually beat everyone else, those deals often become the victim of Amazon's "dynamic pricing" model, which means the price could go back up just hours after you last looked at it. That can make for a very frustrating TV shopping experience. So, while we're not saying "no" to either of these retailers, they don't rank in our top picks.
What To Look For When Buying A TV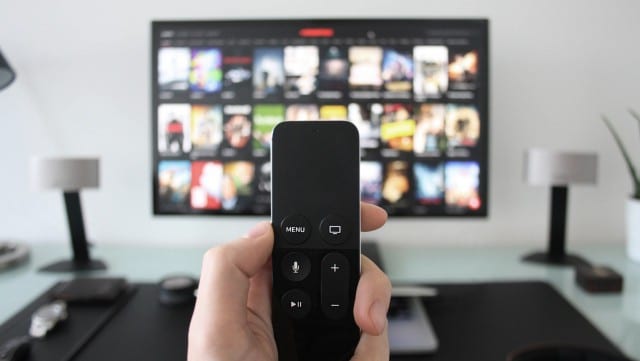 If you've been waiting to upgrade to 4K, now is the time. In fact, we don't recommend buying anything less than 4K, unless you are on a really tight budget. And you if have the room, we recommend 50″ or higher. Go big or go home, right?
Other features to look for are high dynamic range, aka HDR, which is a technology that widens or refines the gamut of colors you see on your TV.
As for refresh rate, this is where things can get tricky. The biggest discounts will be on 4K TVs that still only offer native 60Hz refresh rates, though many will have "120 technology" that claims to improve motion rates. But this may not be that big of a problem.
While native 120Hz is good for fast-moving sports, it makes regular TV look a bit weird (google the term "soap opera effect") and most turn off that feature half of the time. It's a highly debated topic among TV aficionados, but it's probably not as big an issue if your biggest shopping criterion is the price.

Recommended Price Ranges for Buying a TV Online
These are our recommended "good deal" price ranges for different TV sizes and technologies. If you're buying your TV as an investment, plan to use it as your main TV for several years. We do not recommend anything below 4K resolution. We also base our price range recommendations on what we consider to be "average" to "better-than-average" quality.
4K TVs
50-55″: $400-$600
65-70″: $500-$700
75″ and up: $800-$1,000
4K QLED/ULED/Nanocell
50-55″: $500-$700
65-70″: $700-$1,000
75″ and up: $1,000-$1,300
4K OLED
50-55″: $1,000-$1,400
65-70″: $1,400-$1,800
75″ and up: $1,900-$2,300
Have you purchased a TV online? Where did you find your deal? Let us know in the comments!