What is the Best Time to Buy Patio Furniture?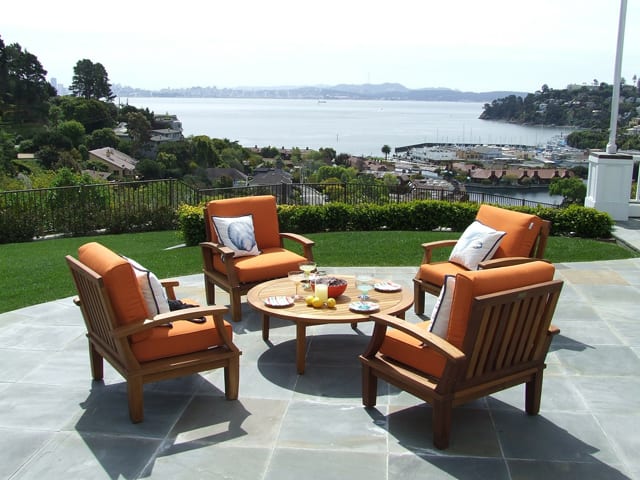 Early spring is the best time to hang up the parkas and dust off the patio furniture. We've put together some tips on finding the best patio furniture deals for your budget and also rounded up a few of our favorite deals for you to shop.
Best Time to Buy Patio Furniture Deals
When to Shop for Patio Deals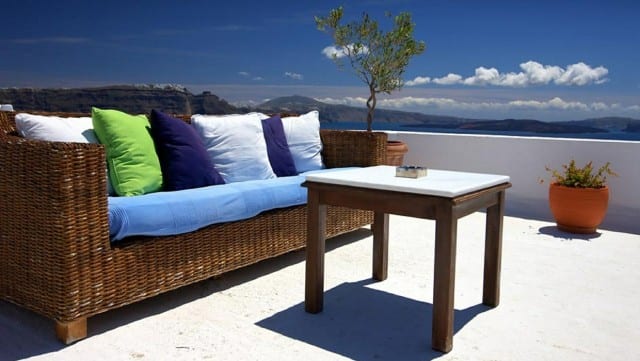 Early spring is the best time to start. Even earlier than you'd expect! Many stores start discounting patio furniture in March, even if it's still cold. We don't normally see any huge price drops throughout the summer, so if you see something you like, it's best to grab it early.
Click here to see our latest outdoor living deals.
Shop Early
While we expect to see some sales run through the summertime, we still recommend that you shop early and don't expect any huge price drops. Much like holiday decor starting to pick up in October, patio furniture has started to sell earlier and faster than ever before. People are still staying home and still updating their home spaces, so if you see something you like for a fair price, go ahead and grab it.
Shop Holiday Sales
If you aren't in dire need of a new patio set right away for spring or want to wait to pad your pockets first, we do see some patio deals around Memorial Day. We do also see some Black Friday deals on patio sets, but fewer than we see in the early spring and during Memorial Day sales.
How to Find the Best Spring Patio Deals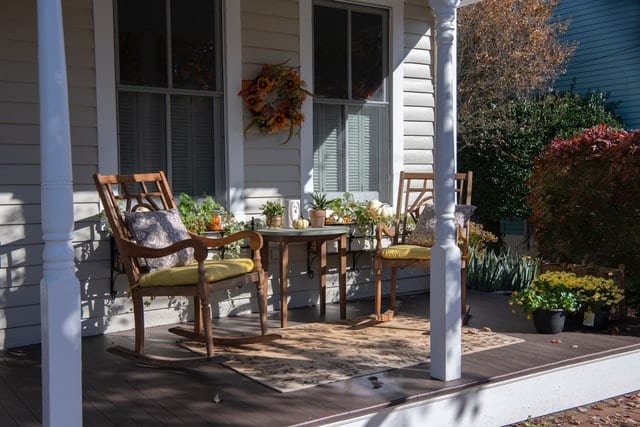 To find the best prices on patio furniture, it will depend on what kind of set you're looking for. Our deal editor Julie breaks down what we consider to be a "good deal" on several patio sets.
Seating and Bistro Sets
Bistro Set: These compact 3-piece sets, normally with two chairs and a small table, are a good deal at around $150 or less.
4-Piece Rattan Sets: These typically have two chairs, a little loveseat, and a small coffee table. Prices to look for are $250 and under.
4-Piece Acacia Wood Sets: Much like the rattan sets, these come with the same seating options and a good deal will be under $400.
Sectional Sets: The prices for these will vary and good deals can range from $600 up to $1,000. The following items are things you should consider when buying an outdoor patio set and will also affect the price:
The thickness of seat cushions
Accessories included, like throw pillows
Are the cushion covers removable and washable?
Is the cushion fabric fade-, mildew-, and stain-resistant like Sunbrella fabrics?
The width of the chair seats
Outdoor Dining
5-Piece Patio Dining Sets: These sets typically come with 4 chairs and a dining table. Look for prices in the $500-$700 range.
7-Piece Patio Dining Sets: An outdoor dining table with 6 chairs make up a 7-piece set and you'll want to find something in the $700-$1,000 range.
Some things to take into consideration that may affect the price of an outdoor dining set:
Do the chairs swivel or are they stationary?
How thick are the cushions and are the covers washable?
The frame of the set – wood or metal? Aluminum will be more affordable and lightweight and it does not rust. Steel sets will be more expensive and heavy, but make sure they are powder coated to prevent rusting. Wood sets typically run higher in price and you'll want to make sure they're waterproofed.
If the tabletop is glass, make sure it is tempered for safety in case of shattering.
Where to Shop for Patio Deals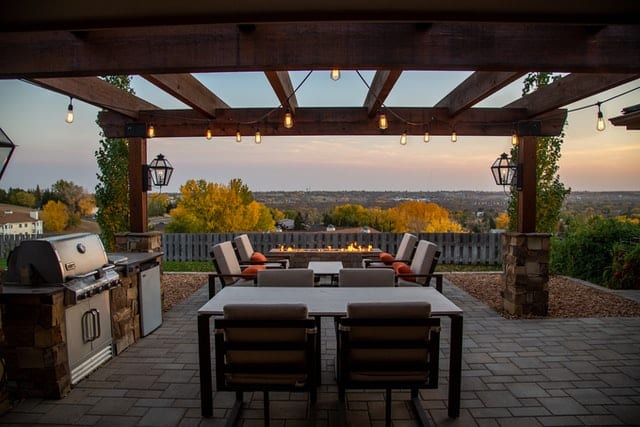 We look at tons of retailers every year for patio furniture deals and some of the same stores offer the best deals time and time again. For the best prices from stores you can trust, we suggest shopping at:
Are you planning on updating your patio this year?