BuyBuy Baby Shopping Tips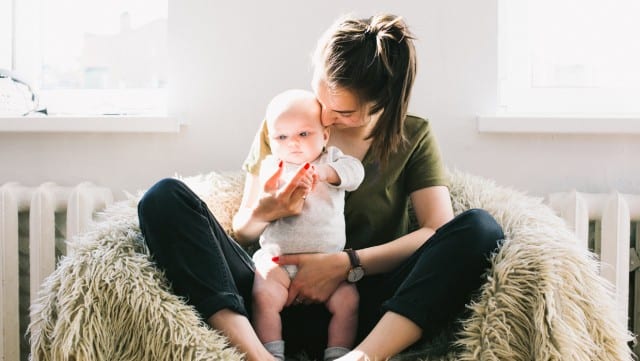 Babies need a lot of gear and supplies, and the cost can really add up. We've gathered some of the best Buy Buy Baby shopping tips, hacks, and answers to your questions about how you can save money on what you need at one of the most popular baby stores in the country.

This article is broken out into two sections. First, we've created an FAQ that answers some of the most common questions that shoppers have about saving money at Buy Buy Baby. The second section offers additional tips and tricks to stretch your baby budget even further. Let's dive in!
Jump ahead to read about:
Buy Buy Baby Coupon FAQ
Where can I find Buy Buy Baby coupons?
Check out the collection of buybuyBABY coupons at Brad's Deals before you shop online. You can also create an account at buybuyBABY to get emails loaded up with coupons and special offers.
Are Bed Bath and Beyond coupons good at Buy Buy Baby?
Yes, you can absolutely use Bed Bath and Beyond coupons at Buy Buy Baby, and you can also use Buy Buy Baby coupons at Bed Bath and Beyond. It works both ways since they're owned by the same company.
Can I use expired coupons at Buy Buy Baby?
Not only can you use Bed Bath and Beyond coupons at Buy Buy Baby, they don't even need to be current! Yes, you can use expired coupons at Buy Buy Baby. We haven't heard about any limits on how expired they can be, so go ahead – blow the dust off those old coupons and hand them to the cashier on your next visit.
Can I use multiple coupons at Buy Buy Baby?
Yes, Buy Buy Baby definitely allows coupon stacking! You can combine a manufacturer's coupon with a store coupon or a competitor's coupon. It's a great way to save even more money on your purchase.
Can you price match and use a coupon at Buy Buy Baby?
When you request a price match at Buy Buy Baby, you can also apply a coupon to your purchase – just so long as the competitor you're price matching would also accept that coupon. Get all the details when you read up on Buy Buy Baby's price matching policy.
Can you use coupons on diapers at Buy Buy Baby?
While you may be able to apply a manufacturer's coupon, the 20% off store coupons exclude diapers, along with several other items and brands.
What are Buy Buy Baby's coupon exclusions?
Items excluded from Buy Buy Baby coupons include:
Diapers
Wipes
Formula
Baby food
Portrait studio services
Baby furniture is also excluded if you're using a Bed Bath and Beyond coupon, but it's not explicitly excluded from buybuy BABY coupons so far as we can tell.
A number of brands are also ineligible for coupon discounts, including:
A Pea in the Pod®
Amazon
Arlo
August
Austlen
Baby Jogger™
Baby Tula
Babyletto™
Baby's Dream Furniture
BABYZEN™
BÉABA®
BOB®
BRITAX
Bugaboo
Canary
Circle with Disney
clek®
Cybex Platinum
DockATot
doona
Dyson
franklin & ben™
Fuji
Graco 4Ever Car Seats
HALO® Bassinest™
HALO® SnoozyPod
Ilumi
Joolz
Luma
Medela
Mima
Motherhood Maternity®
Nanit
Nest
Nursery Works™
Owlet
Peg PÉrego
Petunia Pickle Bottom®
Philips
Polaroid
Ring
Roku
Segway
Stokke®
Svan®
Thule®
TP-Link
Under Armour®
UPPAbaby®
Vera Bradley®
Can you use coupons to buy furniture at Buy Buy Baby?
Furniture does not appear on the list of excluded items above, but it's a category that is probably pretty well saturated by some of the brands that are explicitly excluded from coupon discounts. Plus, if you're using a Bed Bath and Beyond coupon, then furniture is definitely ineligible for coupon discounts. We're going to file this under "probably not impossible, but definitely difficult."
Can you use manufacturer coupons at Buy Buy Baby?
Yes, Buy Buy Baby accepts manufacturer coupons! Stack them with the 20% off mailers from Bed Bath and Beyond to save even more.
Do Buy Buy Baby coupons expire?
Buy Buy Baby is famous for accepting expired coupons, so it doesn't really matter whether or not they have an expiration date. That goes for using Bed Bath and Beyond coupons at  Buy Buy Baby, too.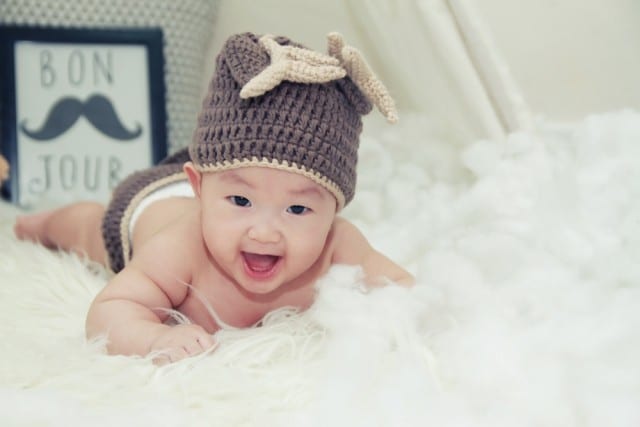 Buy Buy Baby Shopping Tips for Saving Money
Use competitor coupons.
If you're shopping in-store, you can use your Bed Bath and Beyond coupons at the Buy Buy Baby register. The same policy doesn't transfer to online purchases, unfortunately.
Sign up for emails.
When you sign up for emails from buybuyBABY, you'll get special offers and coupons to use online and in-store.
Check out the clearance rack.
Maternity wear and toddler clothes aren't exactly cheap when you consider that the amount of time you need them for is actually pretty short. Next time you're in the store, cruise the Buy Buy Baby clearance sales for some budget-friendly options.
Request a price match.
Price matching at buybuyBABY is pretty simple. You'll need a qualifying competitor's ad or website showing the lower price, and you have 14 days from your date of purchase to request it. You can request a price match one of three ways:
Show a competitor's ad or website to a buybuyBABY store associate.
Call 1-877-3-BUY-BABY with the competitor's info to request a price match.
Email buybuyBABY customer service with your price matching info.
Note that price matching cannot be combined with store coupons, but you can combine it with a manufacturer's coupon, so long as the competitor also would have accepted that coupon.
Buy the floor display models and "this one only" items.
New models of cribs, strollers, and other furniture and gear are constantly being released, so it's worth checking to see if the floor model is for sale. If it is for sale, it will be discounted.
Look for open box items.
Items that are sold in an "open box" manner at buybuyBABY generally refer to returned but undamaged merchandise. The item is perfectly fine, but the box has been opened or is missing altogether.
Keep your eyes peeled for BOGO 50% deals.
You can occasionally find "buy one get one 50% off" deals at buybuyBABY. They're not common, but they're pretty good when they happen.
Create a Baby Registry…
When you create a baby registry at buybuyBABY, you'll be loaded up with a free goody bag that's full of coupons and free samples. You'll also get a 15% discount later when you buy any unpurchased items from your registry. If you, your friends, and family buy $1,500 in merchandise from your registry, you'll also get free shipping for your baby's first year.
…Then move your registry due date up once the baby shower.
The standard end date for your buybuyBABY registry is your due date, but you can move it up to right now if you like. We recommend waiting until after your baby shower when you have a clear view of what was and was not purchased by your friends and family. You'll get access to that sweet 15% discount sooner, which means you'll have more of what you need lined up before baby's arrival.
Refer your friends.
When your friends create a registry from your referral, you'll get a coupon for $25 off a $100 store purchase.
Download the buybuyBABY app.
Like many retailers, buybuyBABY occasionally hosts special offers that are only available in their app, available on Google Play or iTunes. It also makes it super easy to scan items for your registry and organizes all of your coupons for you.
Skip shipping fees with Curbside Pickup.
If you'd rather not pay for shipping on a smaller purchase but just can't deal with hiking through the aisles, reserve what you need online before you head to the store. A store associate will gather your order for you and hold it at the customer service desk. All you need to do is walk in and pay at the register.
Add your best Buy Buy Baby shopping tips and tricks in the comments!