Expert Guide to Buying Patio Furniture Online
It's hard to believe that in just a few months we could all be sitting on our patios in the warm sunshine while sipping on iced tea (or margaritas, let's get real).
---
Patio season is upon us and if you want to snag a good deal this year, now is the time to start looking. Our deal editors weigh in on the best patio furniture deals and how to shop for them.
Marisa and Julie from our editorial team are experts when it comes to shopping for patio furniture deals online. They sort through hundreds of deals every year to find the ones that are most worth sharing with our Brad's Deals readers.
The Biggest Mistake People Make with Patio Furniture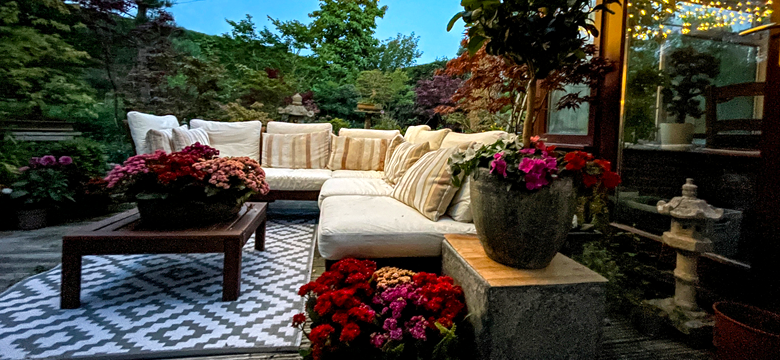 Not measuring and looking at the dimensions is the most common mistake patio furniture shoppers make, according to both Julie and Marisa.
Many customers order a set that looks great in the picture but don't take a good look at the dimensions. Not only do you want to make sure the patio furniture will fit in your space, but you also want to make sure it fits your body (and expectations).
Too often we see reviews where customers purchased a set that fits in their space, but it is "smaller than expected". Check the dimensions of the furniture and compare it to some furniture you already have in your home so you get a true sense of its dimensions before you order.
Also, be sure to check the weight accommodations so that you're safe when sitting in any patio furniture you purchase online.
Shopping Tips for Choosing Patio Furniture Online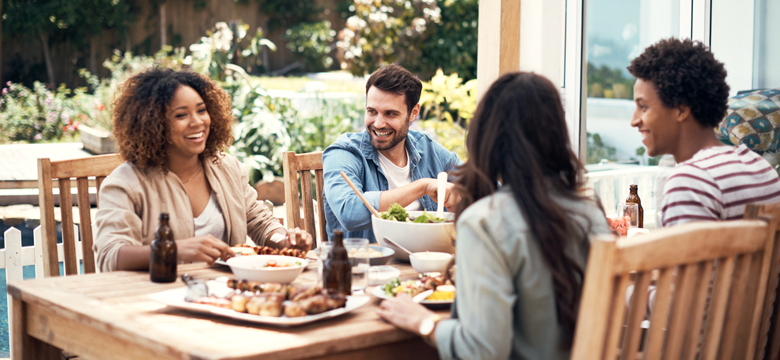 Both Marisa and Julie said that the best rule for buying patio furniture online is to never even look at sets under a 4-star customer rating. Filter those right out. It is also a good idea to filter by price to match your budget. We recommend setting a minimum and maximum price so that you're truly getting the best quality you can afford.
Here are some more tips for buying patio furniture online.
Choose Materials Wisely
If you've been dreaming about a gorgeous cedar patio dining set on your back patio, by all means, go for it! Just remember that wood patio furniture will likely need to be treated if it hasn't been already and you will need to treat it on a regular basis to keep it in good condition.
It is also worth noting that while metal sets are durable and don't require treatment like wood, aluminum sets are lightweight and can blow away, while iron sets can rust easily. Consider local weather, average humidity, and your patio space before selecting a set.

Read Reviews for Assembly Time
Most patio furniture that you buy online is going to require assembly. And more than likely it will require a lot of it. Read the reviews from customers who have purchased the set for comments about assembly time and difficulty. Make a judgment call based on the time you have available (and your patience level, let's be honest!)

Check for Freight Shipping Charges
Even when you shop at stores that boast free shipping with a minimum spend, you may incur a freight shipping charge at checkout. Be sure you add the patio furniture to your cart and check for any hidden shipping fees before deciding on the purchase.

Consider the Cushions
Julie makes sure to point out that patio cushions make all the difference. She won't consider a set if the cushions are less than 3-inches thick. And she also recommends that you make sure they're treated for the weather. Look for fade-resistant, Scotchguard is a plus. It will cost you a little more, but it's worth it.
Marisa, a mom of three, also suggests that you check to see if the cushion covers are removable to make them easier to clean. Note that there is a difference between removable cushion covers and removable cushions. One means you can remove the covers to clean them and the other simply means that the cushions are not attached to the furniture. It seems like a no-brainer, but you'd be surprised how many people miss that!
When to Buy Patio Furniture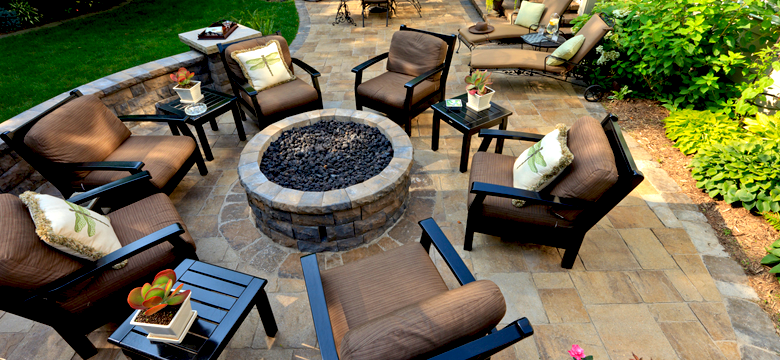 Early in the season is best. If you want to get a high-quality set at a decent price, the sweet spot to buy is between late February and April. We don't see an off-season sale time for patio sets like we do for things like winter coats or boots.
We're also seeing price increases this year due to inflation. Across the board, patio sets are on average 10-20% higher in cost when compared to this time last year. A popular, high-end set that we saw last year for $1,800 at the end of February is closer to $2,400 this year. That being said, we don't expect there to be a magically lower price later in the year. If you see a set you want, it's best to grab it before it's gone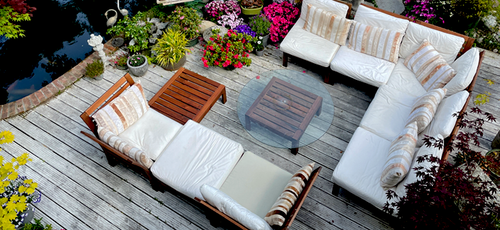 When is the best time to buy patio furniture?
Patio Sets vs. Separate Pieces: Which is the better deal?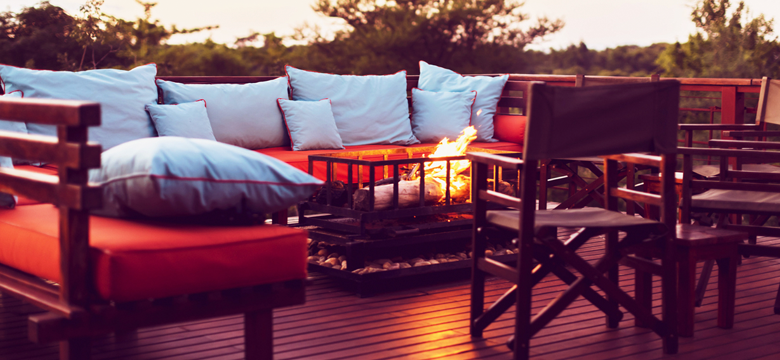 Sets, sets, sets! The consensus from all of our editors is that buying patio sets is the more economical option. Buying separate pieces only makes sense if you're looking to add some extra chairs to a dining set or maybe replace a piece in a set that you don't care for.

Where to Shop for Patio Furniture (According to the Experts)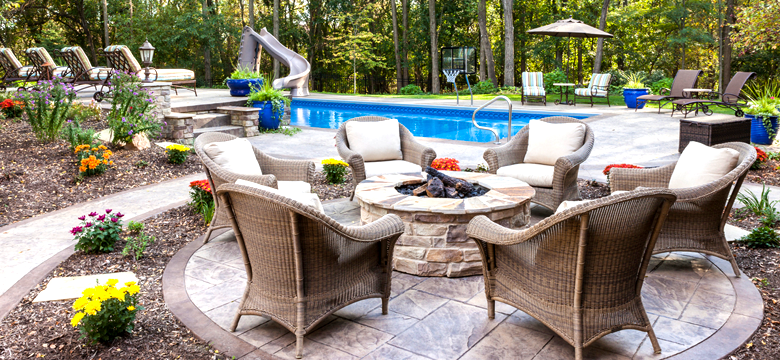 We post patio deals from a pretty huge variety of stores. But which stores do our deal experts think are the best for buying patio furniture online? The answer might surprise you.
The winners are:
We aren't saying you should avoid the other stores selling patio furniture online. But, these stores consistently have the best deals on higher quality patio furniture, so you're getting the best bang for your buck.
Pro Tip for Buying Patio Furniture Online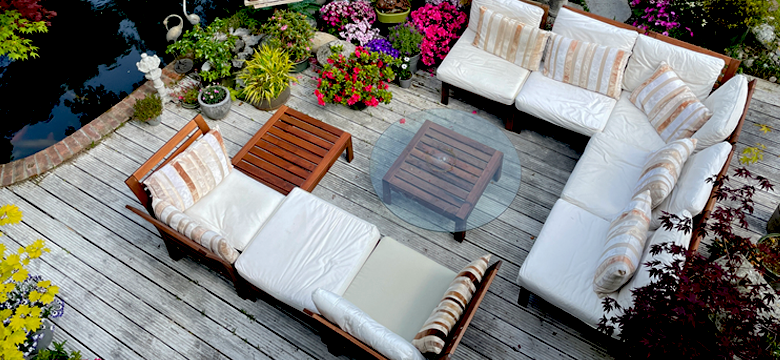 When you shop for patio furniture online, know that many stores carry the same sets but under different brand names.
Wayfair and Walmart may have the exact same set but under a different brand name, and perhaps at a wildly different price. How do you price compare when the names are different? Use Google Lens!
When you view an image of a patio set on your computer, right-click on the image and choose "Search Image with Google Lens". Google will then search all websites for that image and you'll see where that patio set is being sold and which price is the best.