Get Great Deals on Hydro Flask Bottles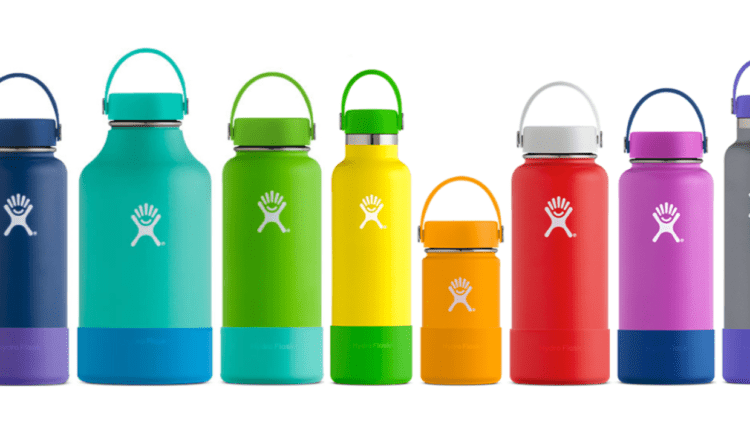 Trendy Hydro Flask gear is poised to be this year's must-have holiday gift, but sometimes fashionable hydration comes at a hefty cost. We've pulled together the best places and shopping tips to get the best price on Hydro Flask water bottles.

It's impossible to mention Hydro Flask without also giving a nod to the VSCO girl trend, for which the brand is considered such an essential accessory that even my 9 year old niece put it on her birthday wish list. Aunt Becky obliged, of course, but only after sniffing out the best deal. In the end, I managed to snag a discontinued style with an additional 15% discount – not bad.
But Hydro Flask is more than just Instagram-ready water bottles. They also have tumblers, beer growlers, wine bottles, wine tumblers, and coffee cups in a wide variety of sizes, all featuring the double-walled vacuum insulation and lifetime warranty that makes them just as practical as they are stylish.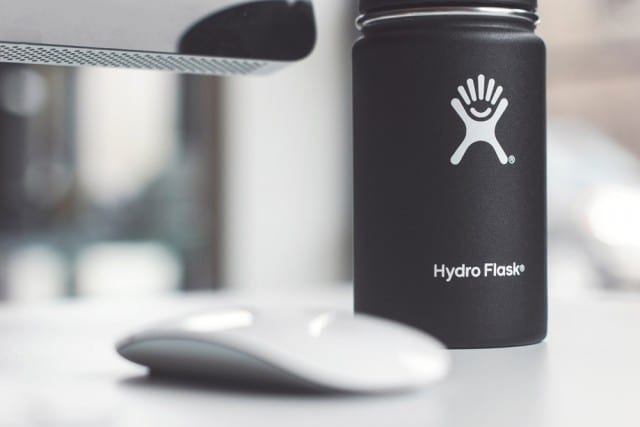 Where to Look for Hydro Flask Sales and Discounts
One of the best strategies for scoring discounts on just about any highly coveted brand is to go straight to the source. The Hydro Flask sale page features 25% off discontinued colors that often aren't yet discounted by their resellers. You can also get free shipping through the end of the year if you know where to look for a coupon. (Hint: start with our Hydro Flask coupons.)
One of our favorite stores for Hydro Flask deals is ProozyFit, an online seller that often serves as a clearance hub for high end outdoor and fitness brands. We've sometimes even been able to negotiate exclusive pricing just for our readers!
If you're looking at Hydro Flask at Steep & Cheap, then it's on sale. The clearance site for Backcountry only features brands that are heavily discounted, and quantities are often limited. Among today's offers you'll find a 32oz Wide Mouth Water Bottle with Flex Straw Lid marked down to $32.87 in two colors.
We've seen low prices on Hydro Flask at Backcountry on occasion, so this is a worthwhile stop if you're looking for a cheap Hydro Flask water bottle. When we checked Backcountry today, they had the 64oz Wide Mouth Growler priced as low as $35.97 in select colors.
REI
Some of the best discounts we've found on Hydro Flask come from REI, where we've seen as much as 40% off on discontinued colors. Right now they've got a 22oz Tumbler in two colors for $17.73 plus shipping, an eye popping price for this brand.
When I was looking for a Hydro Flask water bottle for my niece, I settled on a marked down discontinued style at Moosejaw where I was also able to apply a Moosejaw promo code.  Looking at the Hydro Flask gear at Moosejaw today, they have 22oz Tumblers for $21.99 and the 25oz Skyline Wine Bottle for $30.99.
Tips for Scoring a Hydro Flask Discount
Set up a Deal Alert.
We know just how popular Hydro Flask is with our readers this year, and so you can bet that our team is scouring the internet for the best Hydro Flask sales and discounts. When we find them, we'll send them straight to your inbox so you never miss a deal.
Create an Alert for Hydro Flask
Look for discontinued colors and styles.
Discontinued colors can be marked down by as much as 40%, depending on the style, and this is a water bottle you're going to keep awhile – not some disposable fast fashion item – so you'll never look out of place toting around a color or pattern from a prior season.
Check for coupons.
Many of the retailers on our list will have coupons available that either reduce the price or score free shipping, and you'll save money either way. Here's a few shortcuts:
Sign up for the email list.
If you didn't find a coupon that works, try signing up for the retailer's mailing list. They'll usually offer a discount or free shipping on your next order as an incentive. You might as well use that to your advantage.
Use a cash back credit card.
Our universal advice for shopping online applies here, too. Getting 1% cash back may not seem like much on a single purchase, but that perk really adds up over the course of a year. Make your cash back credit card work for you!