This Year's Toy Catalogs Just Came Out!
Every year, big-name retailers release their holiday toy books, signaling the start of the holiday shopping season.
---
And so it begins! Target, Amazon, and Walmart released their holiday toy books this past week, and just like that, it feels like the holiday shopping season is upon us. While these toy books don't necessarily disclose the prices to expect, we do get an idea of what holiday gift deals to look for in upcoming sales.
Amazon's Toys We Love List
Amazon releases its Toys We Love list every September. Their team works on curating the list all year to provide consumers with imaginative, educational, and fun toys for all ages. In 2018, the retail giant sent out their first-ever printed toy catalog so shoppers could flip through physical pages and kids could spend time circling items to add to their Santa list. Expect your copy in the mail come October.
Target Top Toys Catalog
Target plans to offer even more toy options this holiday season in an exclusive partnership with FAO Schwarz. They released Bullseye's 50 Top Toys of 2022 in September and we expect the printed toy catalogs to be available in stores and in mailboxes later this month.
Walmart Top Toy List
Walmart released its 2022 toy catalog right alongside Target and Amazon. Often mailed out in October, you can also find the list online with ideas categorized by age or popular categories. Like Target, if you don't receive a hard copy in the mail, ask your local store or download the PDF online.
What Are Holiday Toy Catalogs?
Holiday toy catalogs preview what's to come during the busy holiday shopping season. It gives parents a glimpse into what toys will stock the shelves come fall and early winter.
Sometimes called holiday toy books or hot holiday toy lists, these Black Friday ad precursors can give us some direction as to what toy deals you might be looking for, which toys will be hard to find, and whether we might see deals pop up in Black Friday sales.
Who Releases Holiday Toy Catalogs?
We typically see these catalogs from Target, Amazon, and Walmart every year. Other retailers that have been known to send out toy catalogs and toy books include:
Macy's
JCPenney
Sam's Club
Meijer
LEGO
How Do I Get The Target Toy Catalog?
If you're a Target Circle member, you'll likely receive a hard copy of the 2022 Target Toy catalog in your mailbox in October. Many stores also carry printed catalogs for you to take home with you at checkout. If you don't receive a copy in the mail and your local store is out, they also provide a PDF version online that you can download to your computer or mobile device.
Shop The Best Toy Deals This Year
We're already perusing the toy catalogs from these major retailers. If we see a great deal on any of 2022's most popular toys from now until Christmas, you can bet we'll share it with you! Bookmark our Toy Deals page and be sure to download our free app to get all the best toy deals from anywhere.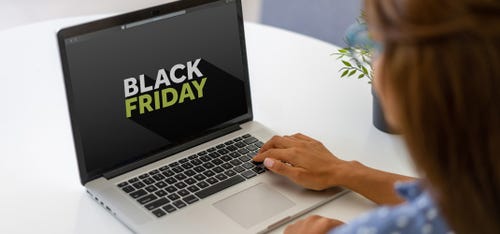 Expert Predictions for Black Friday 2022