What Is So Special About Black Friday?
It's that time of year again. The month of Black Friday. If you're a human with a pulse, you've probably heard of it. Basically, it's the best shopping day to splurge on everything you need for the holidays, or for …
---
It's that time of year again. The month of Black Friday. If you're a human with a pulse, you've probably heard of it. Basically, it's the best shopping day to splurge on everything you need for the holidays, or for your personal pleasure. It's been the business shopping day since 2005.
This year, it's on November 23, the day after Thanksgiving. But many prominent retailers are opening their doors and websites to sales a day prior, or even weeks prior. And by the looks of it, some stores are already revealing their plans. JCPenney, for example, just came out with a 77-page ad detailing all their goodies. Target as well has a 47-page ad out and Sam's Club has a 20-page ad. In fact, Amazon sales have already started and plan to last through November. So as you can see, there will be a lot of deals for the picking.
Where can I see Black Friday ads?
Why, at the top of our homepage of course. This will be the best time of the year to buy everything from smart TVs to toys to furniture to clothes and everything in between. You may also want to consult our bombshell report on Black Friday retailers often running repeat deals year after year.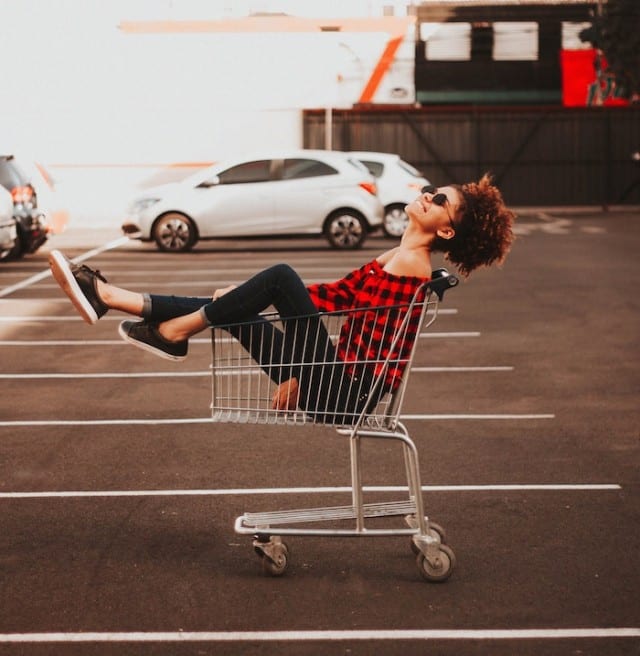 What are the big boys doing, and when do they open?
Amazon: Early Black Friday deals have already started and plan to last throughout November. There are currently 1,000 offers live. They also just announced free shipping with no minimum, right now! Of course, this is just the tip of the iceberg when it comes to the retail behemoth's big plans for 2018.
Macy's: Look for Black Friday Doorbusters starting on Nov. 21 and lasting through Nov. 24. According to their early ad, you will be able to get "free after rebate" items, including watches, slow cookers, handbags, and more.
Kohl's: Shoppers get 15% off deals from Nov. 19 through Nov. 23. Find deals such as a Microsoft Xbox One Bundle for $200, a Canon EOS Rebel T6 DSLR Camera for $400, and an Amazon Echo for $69.
JCPenney: Deals start online on 11/18; doors open at JCPenney in-store locations at 2PM on Thanksgiving. Their ad boast epic 50% off deals on toys, $20 boots, and up to 30% off Nike.
Walmart: Doors open at 6PM on Thanksgiving night. Online, Black Friday deals will last all day. Highlights include a $298 Sharp 55″ 4K Smart TV, a $125 Element 39″ Smart TV, $5 DVDs, and a $299 Nintendo Switch Console. Also look for Walmart's recurring $300 Gift Card deal in exchange for a purchase of a newer-version iPhone–the iPhone XS or the iPhone XS Max. Also, lookout for toys, toys, toys!
Target: Doors open at 5PM on Thanksgiving. Between 1AM and 7AM on Friday, they will be closed, but the deals will ramp up early in the morning. If shopping online, Target will offer free shipping for hundreds of items. Like Walmart, keep your eyes peeled for gift card bundles, such as a $150 Gift Card with an iPhone 8 activation. If you're interested in the iPhone XS or iPhone XS Max, you will get a free $250 Target Gift Card. But it's not just free shipping and gift cards–you will find a 55″ Element Smart TV for $200 and a $149 Fitbit Versa Smartwatch, among other sweet deals.
Costco: Costco will run various Black Friday deals from Nov. 16 through Nov. 26. Costco will not be open on Thanksgiving, but they will open at 9AM on Black Friday. Look for the $250 Apple iPad 9.7″, a $200 $14 HP Chromebook, or Gloria Vanderbilt Jeans for $12.
Petco: This famous pet store will not be open on Thanksgiving, but it will be open on Black Friday at 8AM. Look for BOGO free dog treats and 50% off all bulk treats.
Dell: From 10AM to midnight on Thanksgiving Day, Dell stores will be open for Black Friday deals. On Black Friday, the doors open at 8AM and last till 10PM. Watch for the Dell Inspiron 11 3000 dropping to $120. There will also be an Xbox One S Battlefield V Bundle for $230, among other awesome techie deals. Free shipping is also available online.
Academy Sports: At 5AM, you can get an early start on Black Friday for in-store shopping at Academy Sports. Doors will close at 11AM. Look for $10 Magellan Outdoors Jeans, a $60 44″ Basketball Hoop System, and a $150 JumpZone 14′ Trampoline. The kids will love these.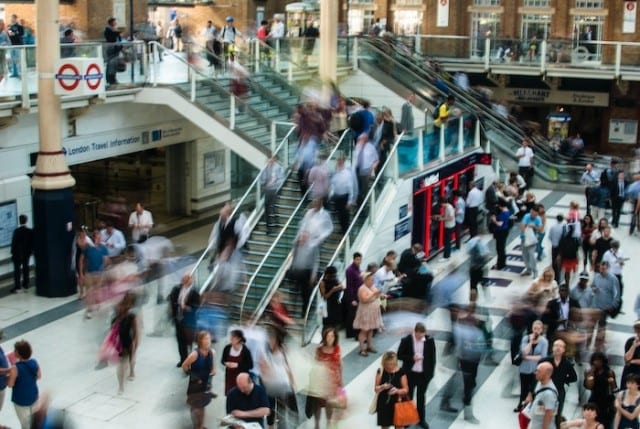 Don't forget 60 Days of Deals
Every year, Brad's Deals negotiates and features one exclusive deal daily from November 1st through New Year's Eve. We call this adventure 60 Days of Deals. You won't find these deals anywhere else. It's actually sixty-one days of deals, but that doesn't have quite the same ring, you know?
The deals themselves are a tightly guarded secret until they're revealed on the day, but last year they ranged from highly giftable to highly practical and included collegiate hoodies, k-cups, wireless charging pads, diamond stud earrings, and even a North Face jacket.
What other Black Friday deals can I expect?
Not every store will have a Black Friday ad, and our team of deal experts will be posting the best deals from everywhere all through Thanksgiving, Black Friday, Cyber Monday, and beyond. Basically, we do this every day.
If that all sounds pretty fabulous, you're totally right! Our entire team really is pretty awesome at bringing you the best deals online, every single day, 365 days per year.
Related coupons: