When is Prime Day 2023?
Amazon announces its annual shopping holiday a few weeks before the event, but that doesn't mean we don't have a pretty good idea when to expect the sale.
---
We track sales every day, but nothing compares to Amazon's biggest shopping holiday. When is Prime Day 2023? The company keeps that information under lock and key until shortly before the event. Our shopping experts evaluated the dates of previous Prime Days and came up with clever predictions for this year's sale.
Dates of Previous Prime Days
While the past doesn't predict the future, it can certainly help guide our decisions. Here's a list of the start dates of previous Prime Days.
July 15, 2015 (the first Prime Day)
July 12, 2016
July 11, 2017
July 16, 2018
July 15, 2019
October 13, 2020
June 21, 2021
July 12, 2022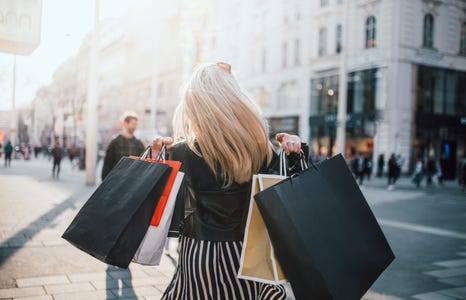 Consumer Rumor: Another Prime Day This Year?
Notable Changes to Previous Prime Days
Prime Day started as—get this—a single day! Now, it's a 48-hour shopping event. The first major change, one might argue, happened on Amazon Prime Day 2017. That's when the event first surpassed the 24-hour mark. That year, Prime Day extended to 30 hours.
Prime Day extended to a full 48 hours in 2019. The event ran from July 15th through July 16th, and we saw several flash sales during those extra hours.
When Does Brad's Deals Expect Prime Day 2023?
Given all the information, our experts predict Prime Day 2023 will happen in mid-July. We also anticipate a strong sale in October, potentially a follow-up to the successful event a few years ago.
The team at Brad's Deals knows where to find the best Prime Day deals. Get notified by signing up for the free Brad's Deals newsletter or by downloading the free mobile app. We're also excited to connect with shoppers on TikTok, Instagram, Facebook, and everywhere else you talk about deals.