Where to Find Hoka Shoe Deals 2023
Finding Hoka shoes on sale can be tricky, so we've rounded up the top 8 stores to find the best deals for Hoka!
---
Are you a runner? More specifically, a road runner? Hoka was built for that. Meaning "to fly" in Maori, Hoka was founded in 2009 so that runners could get the ultimate experience with optimum cushioning and stability. Less than 15 years after its founding, Hoka is bringing in revenues topping a billion dollars a year, so it's clear that people are loving this brand. 
But with quality comes high prices, and Hoka is no doubt in the high end price-wise. So we've rounded up the best stores to find the best deals for Hoka. As always, our expert team routinely rounds up Hoka deals, so it's best to check with Brad before going on your Hoka search.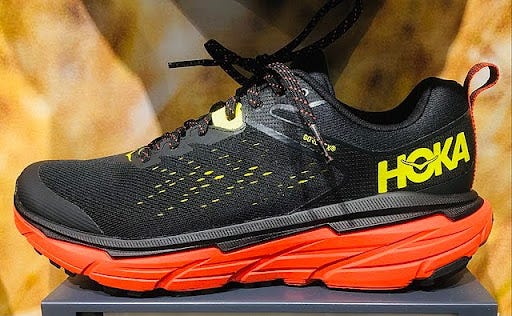 We've kept our eyes on Hoka deals for years now, and to our surprise, some of the best price drops happen at Nordstrom Rack. On the regular, you can find a variety of styles for $100 flat. In fact, the popular Hoka ATR 6 Trail Shoes have been on sale for $85-$100 for months. We recommend checking Nordstrom Rack first for Hoka before venturing elsewhere.
Every couple of months, we're shocked to see the prices for Hoka shoes at REI. They're sometimes too good to be true. Sizing is sometimes spotty, but you're pretty much guaranteed to find Hoka styles for up to 30% off. Back in August 2023 for example, we saw the Hoka Carbon X Road Runners for $60 at REI. While this is rare, it still happens occasionally.
Shop Premium Outlets burst onto the deal scene only recently, offering exceptional prices and promo codes for brands like Adidas, Vera Bradley, Coach, Puma, and more. Hoka included! Right now, you can get 10% off Hoka styles already on sale with a promo code, but this deal likely won't last long; it's just an example of how great Shop Premium Outlets is when it comes to footwear deals.
Backcountry's sister site Steep & Cheap has developed quite the reputation for offering low prices on footwear brands like Hoka, On, Salomon, and more. Like REI, sizing is hit or miss, but at any given time you can find Hoka for 15-40% off.
It's mid-November and the popular Hoka Anacapa Mid Boots are on sale for $109 at Zappos, as an example of their Hoka price drops. These typically sell for $40 more at other sites. The prices on top brands at Zappos fluctuate like the tides, but it's yet another place where you can find excellent deals on a monthly basis for high-end brands like Hoka.
Dick's deals are reminiscent of Nordstrom Rack's, but there's usually more of a selection. For example, in October, we saw the popular men's Gaviota 4 Running Shoes fall to $96, which is an incredible price.
Or how about going straight to the source? Hoka's website even offers some of the best deals around, with prices for the popular Clifton 8 Runners falling to $112 for both men and women. You can also get free shipping and returns if you're a member.
We found women's Hoka Rincon 3 Shoes for $100 flat at Backcountry just last week. This is a highly desirable price for a highly desirable Hoka style, one of their most popular. Often, Backcountry throws site-wide sales that give you at least 20% off in-cart, so when one of those promos rolls around, you'll want to buy your Hokas then.