20 Classic Books You Can Get for Free Online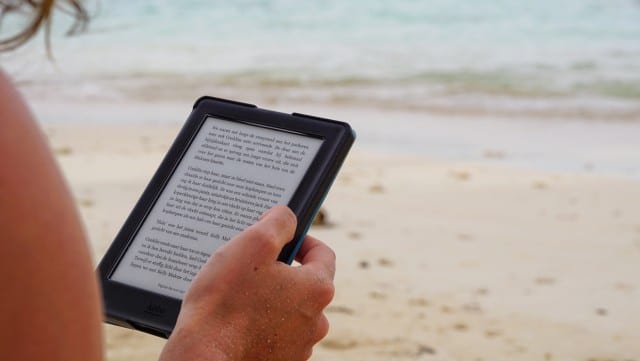 If you're a bookworm with an eReader, tablet, or access to an internet-connected computer, you might already be aware of the vast library of free public domain books available to download online. We've got a list of 20 classic books you can get for free!
What you might not know is which of these free titles is actually worth your time. I'll be the first to admit that there are a lot of weeds to wade through when navigating the literary trenches of the public domain. After all, just because a book is old doesn't mean it's an artistic treasure, but if you do some digging, there are some real gems to be found.
Luckily, you won't have to do any book mining yourself, because the Brad's Deals team did it for you! So grab your kindle (or your headphones if you're an audio kind of bookworm), mix up a tall glass of iced tea, and get comfy on that couch, because we've got 16 classic stories for you to add to your reading list-hope you've got some time to kill!
But first, bookmark this page!
AmazonClassics is an absolute treasure trove of free Kindle versions of classic books you'd normally pay for in paperback form. There's YEARS of reading material in here – save this link, and then go plunder it!
1. Les Miserables by Victor Hugo
Set in France during the country's revolution, you've probably seen the musical based on this book, whether live on Broadway, at your niece's high school theater, or in the 2012 Hollywood production starring Hugh Jackman and Anne Hathaway. Of course the novel doesn't feature the play's epic song and dance numbers, but Victor Hugo's attention to detail and firm dedication to his craft more than make up for this supposed shortcoming.
According to Amazon customer FantasyGeek, who gave the book a five-star rating, readers shouldn't be intimidated by the length of this novel. "I know it's scary," writes FantasyGeek. "It's probably one of the longest and hardest to read books you've ever picked up… [But] Les Miserables is not just a book. It might be the best book ever written. It is a LIFE CHANGER. Don't be afraid of it. Experience it for yourself."
Find it Free
2. The Adventures of Huckleberry Finn by Mark Twain
I read this book for the first time in college and was struck by how much I, a then-19-year-old girl from the 21st century, identified with Huck Finn, a preteen ragamuffin from the 19th century. On its surface, it's a fun, exciting story of boyish misadventure, but upon closer reading, there are a lot of deeper social and political issues at stake.
"I read this in the fifth grade, and at that time, it was simply a great adventure of two boys," writes Amazon reviewer AL, who rated the novel four out of five stars. "Now, over 50+ years later I see it in an entirely different light. It is not just an adventure of two boys… but also a social and political commentary on slavery. Now I truly appreciate the significance and genius of Mark Twain. It is a part of our history that we need to study and learn from."
Find it Free
3. Pride and Prejudice by Jane Austen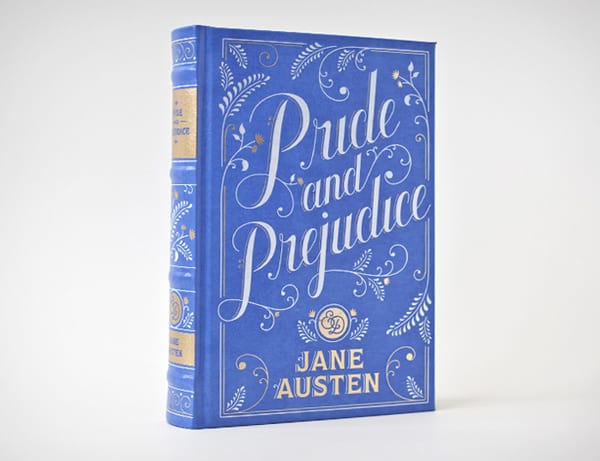 One of my all-time favorite books, this witty, epic love story has inspired countless books, movies (Bridget Jones's Diary, anyone?), TV mini-series, and even a recent web series (the extraordinary Lizzie Bennet Diaries, which you should absolutely check out) since its publication in 1813. Elizabeth Bennet, the novel's main character, is a force to be reckoned with, and her romance with the brooding Mr. Darcy is one for the ages.
"You cannot read Jane Austen's novels without being struck by just how skillful she was at deploying the English language," writes Amazon reviewer Bibliophile, who rated the book five stars. "That is why I can continuously go back to her books with no risk of boredom. I find myself completely caught up in the sheer brilliance of her work."
Find it Free
4. The Great Gatsby by F. Scott Fitzgerald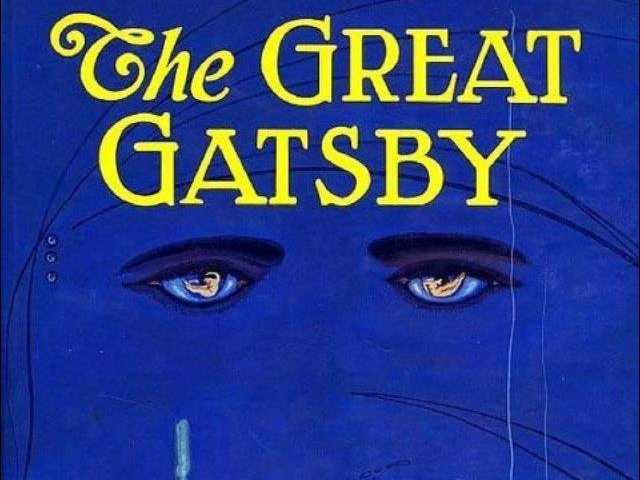 Another one of my personal favorites, I've probably read The Great Gatsby upwards of 12 times in my 25 years of life. The story centers around a young man who gets caught up in the world of wealth, corruption and scandalous love affairs. He befriends the mysteriously wealthy Gatsby, who throws lavish parties and lusts after the beautiful Daisy, an old flame who is now in an unhappy marriage with the handsome, but devious, Tom.
"Having reread this book for the first time in 20 years, I can confirm that there's a reason that it's considered one of the very best American novels," writes Amazon reviewer mirope, who gave the novel five stars. "One thing that hasn't changed in all these years is my amazement at Fitzgerald's ability to set a scene. His descriptive passages are truly poetic, and his command of word choice in unparalleled. All this made for a stimulating and delightful read."
Find it Free
5. Twelve Years a Slave by Solomon Northup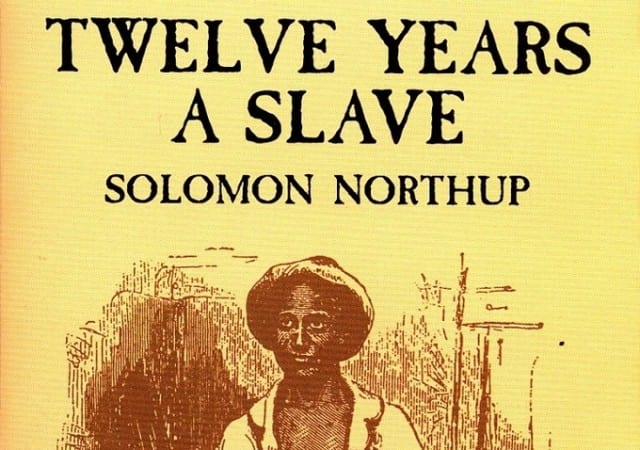 The Hollywood adaptation of this book won the 2013 Oscar for Best Picture, so you've probably heard of Solomon Northup. But chances are you've never read his incredible tale of survival and escape from the slave-trading south in the years before the Civil War.
"I thought the movie was good, but the book is most fantastic!" writes Amazon user deepthoutful1. "The writer creates vivid imagery of the locations. I could practically see the houses and the swamps!"
Find it Free
6. Peter Pan by J.M. Barrie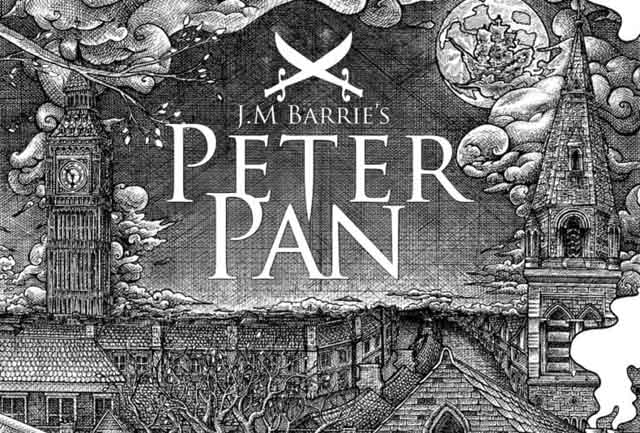 Growing up, I was enchanted by the story of Peter Pan, the boy who never grew up, and his adventures in the magical Neverland. Of course I saw the animated Disney film, and the live-action sequel of sorts, Hook, but I've actually never taken time to read the book. Since I can get it for free, I think that's something I should rectify ASAP.
Amazon reviewer Mariah Murphy rated the novel five stars, and writes: "When I first got this book, I wasn't sure if I would like or not, sense I thought of it as nothing more than a child's story. Man, was I wrong. There is a lot of fantasy in it, for sure, but a lot of the things in it would only make sense to older readers. J.M. Barrie was an incredible author, no doubt about it…He takes you to another land, and in a way, you can really feel like your flying around Wendy's room, and going to Neverland, itself! I haven't been able to put this down. I'm sure you'll love it, as well. I totally recommend this book!"
Find it Free
7. The Wonderful Wizard of Oz By L. Frank Baum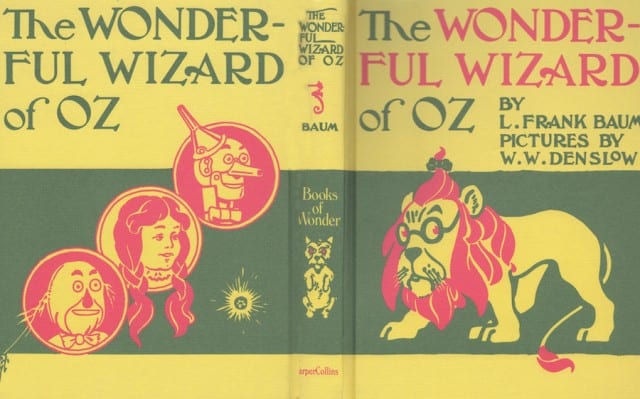 As a kid, my mother amassed the entire collection of Oz stories, and she passed them down to me when I learned to read. The movie is a classic, of course, but the books are a LOT different, and I loved every single one of them. They're all in the public domain, so you can download them all for free if you like the first book.
Grandmother and Amazon reviewer Imre Nemeth read this book to her granddaughter and left a five-star review when she was done. "The story is a revelation," she writes. "It is much like a story a father would tell his kids to get them to sleep. It's got thrills, dangerous challenges and happy endings. The movie version is an entirely different beast and wonderful in its own way. But this one sets up the entire world of Oz and its continuing adventures."
8. Siddhartha by Hermann Hesse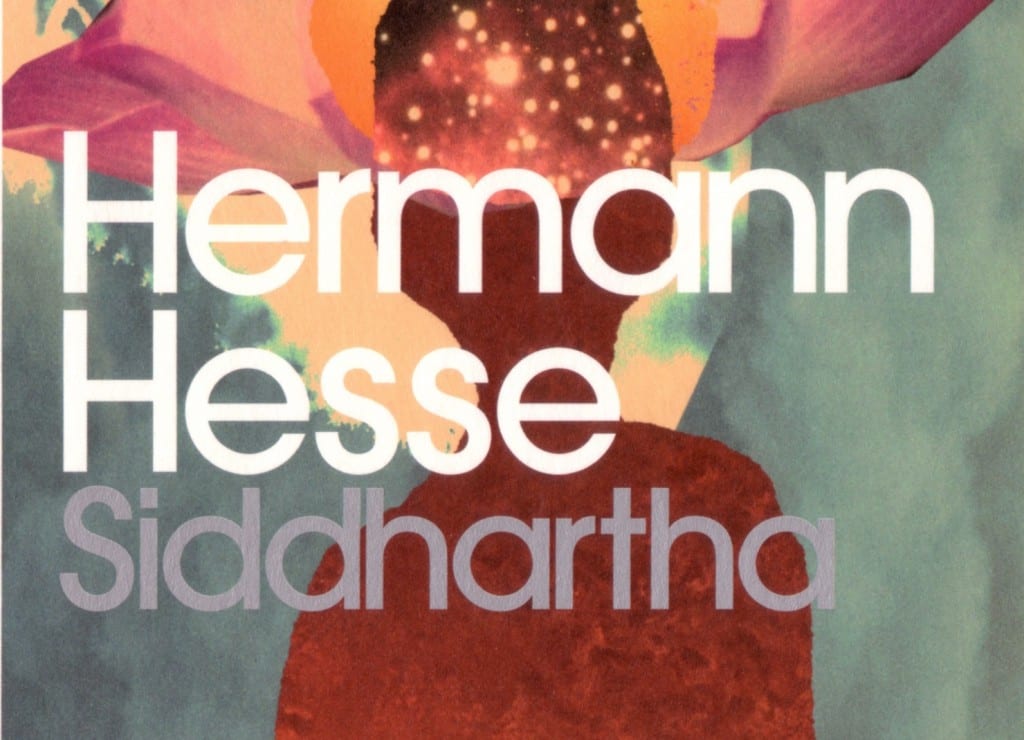 Reading this book as a teenager had a profound effect on my outlook on life, and still shapes the way I see the world today. Siddhartha tells the tale of an Indian man of noble birth who goes searching for enlightenment and lives several different lives in the process. It's beautifully written, and really makes you think about life, love and the universe in a way you might not have considered before.
Most of the reviews of this book on Amazon say something along the lines of "this book changed my life!" It's a quick read that will leave you breathless. Just read it already.
9. The Mysterious Affair at Styles by Agatha Christie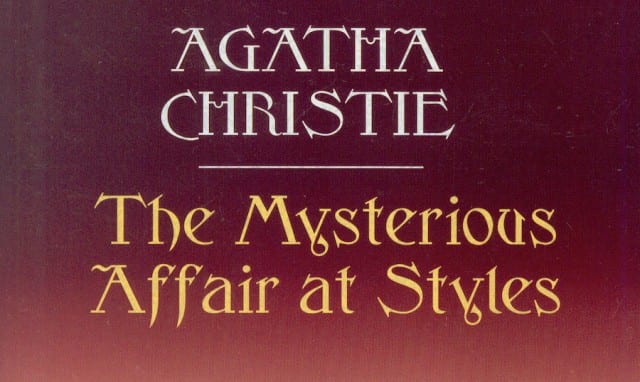 The Mysterious Affair at Styles was the novel that launched Agatha Christie's career, and for good reason. When it was first published in 1920, it was met with rave reviews from the like of The New York Times and The Sunday Times, and The Times Literary Supplement, which stated, "The only fault of this story has is that it is almost too ingenious."
The legend surrounding the novel is that Christie wrote it after making a bet she could craft a detective story where the reader would be unable to spot the culprit before the end–might as well take her up on that bet and read it yourself!
10. The Secret Garden by Frances Hodgson Burnett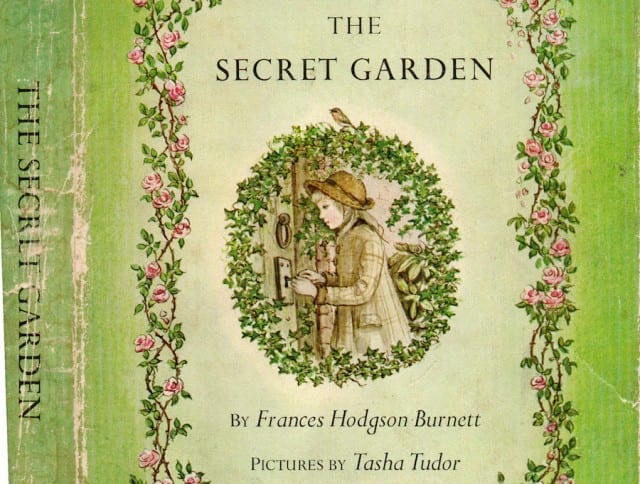 This was yet another book I adored as a child, and even today I still dream of making my own secret garden. The story of a wealthy but defiant girl who is sent to live with her reclusive uncle after the death of her parents, The Secret Garden has many twists and turns, and is definitely not just a children's book.
"I feel protected and happy once I've finished this book," writes Amazon reviewer kate, who rated the novel five stars. "Things turn out happily, for the best and the image I have in my head of the Secret Garden surpasses anything I have ever seen in real life – and that is fine, for this is literature. Read it."
11. Beyond the Door by Philip K. Dick
This is not a book, but a 20-page short story that reads like something right out of the Twilight Zone. Philip K. Dick is one of my favorite authors of all time, and so many of his stories have been turned into really big budget movies that at times it feels like you need to read them all in order to truly understand modern pop culture. Might as well start with this short but sweet tale of a cuckoo clock and a cuckolded husband.
12. The Age of Innocence by Edith Wharton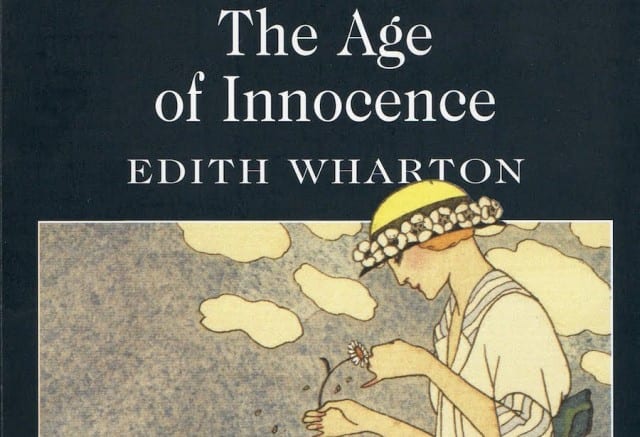 A classic comment on the stifling social norms of the late 19th century, The Age of Innocence follows an upper-class man who falls desperately in love with his fiancee's scandalous cousin, Ellen.
E. A. Solinas, who rated The Age of Innocence five stars on Amazon, writes:
"It was a glittering, sumptuous time when hypocrisy was expected, discreet infidelity tolerated, and unconventionality ostracized. That is the Gilded Age, and nobody knew its hypocrisies better than Edith Wharton…. and nobody portrayed them as well. 'The Age of Innocence' is a trip back in time to the stuffy upper crust of "old New York," taking us through one respectable man's hopeless love affair with a beautiful woman — and the life he isn't brave enough to have."
13. The Yellow Wallpaper by Charlotte Perkins Gilman
In addition to being one of the creepiest short stories I've ever read, The Yellow Wallpaper is a poignant protest of the isolating "treatments" given to women suffering from depression and anxiety in the late 19th century. The story's protagonist is a woman, loosely based on Gilman herself, who is suffering from what we today would probably diagnose as postpartum depression. She is confined to a room in a country mansion, and instructed by her husband, a well-meaning doctor, to stop writing–the one thing that gives her solace. Her slow descent into madness is terrifying, and by the end, you won't know what's real any more than she does.
14. The Great Adventures of Sherlock Holmes by Sir Arthur Conan Doyle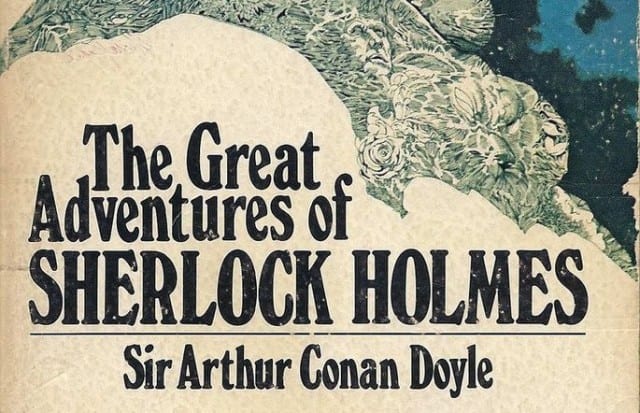 There's a reason why we're perpetually being bombarded with new incarnations of this character, and it's because Sherlock Holmes has been awesome from the start. Before you binge watch Sherlock, Elementary, or go see the new Sir Ian McKellen production Mr. Holmes, why not go back and read the stories that started it all?
15. Brave New World by Aldous Huxley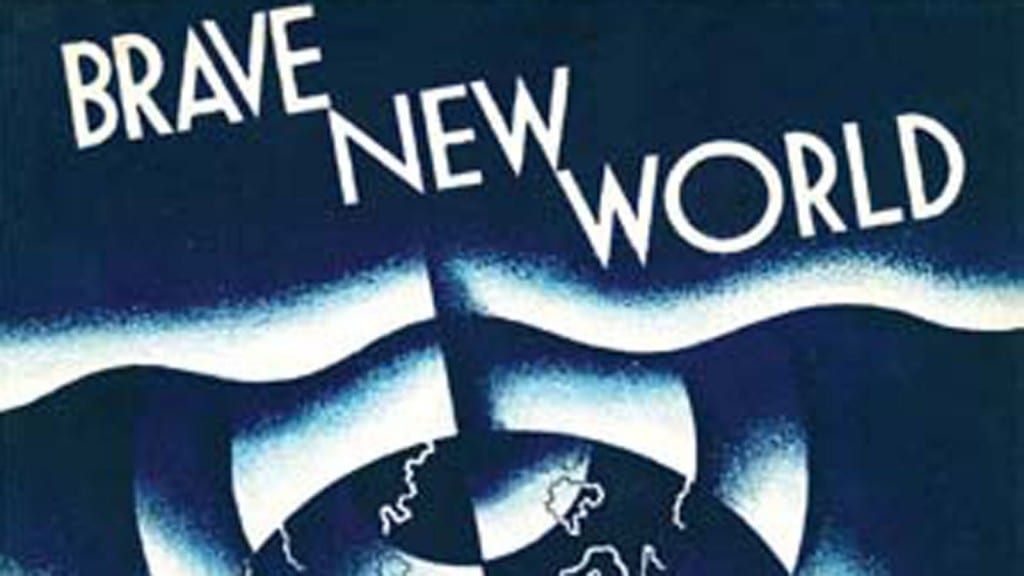 Dystopian fiction is all the rage these days, but it's not a new phenomenon. Brave New World was published in 1932, and its themes of consumerism, genetic engineering, and class warfare are perhaps even more relevant today than they were back then.
"Aldous Huxley's novel 'Brave New World' is both one of the best science fiction books and one of the most brilliant pieces of satire ever written," writes Amazon Reviewer Michael J. Mazza, who rated the novel five stars. "Huxley creates a compelling blend of bizarre comedy, serious character study, futuristic extrapolation, and philosophical discussion. His writing style is crisp and witty, and cleverly incorporates references to canonical works of literature. Probably the scariest thing about BNW is the fact that, in many ways, humanity seems to be moving closer to Huxley's dystopian vision."
16. A Tale of Two Cities by Charles Dickens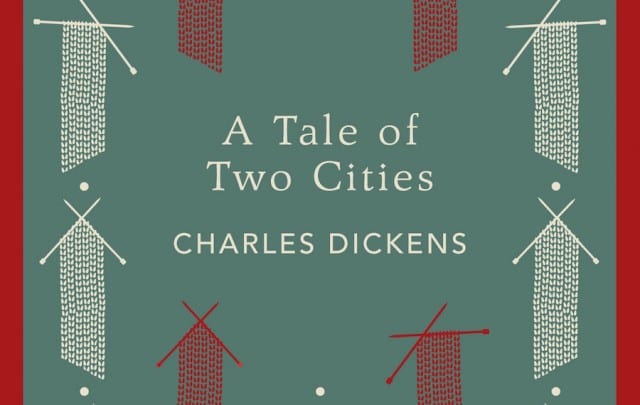 Another novel set during the turmoil of the French Revolution, this Dickens masterpiece intertwines the lives of Londoners and Parisians as they navigate the social and political changes taking place around them.
Amazon reviewer Terri Lane rated A Tale of Two Cities five stars. "I studied this book in great detail many years ago," she writes. "However, re-reading it was quite a different experience. Now I am able to appreciate Dickens' writing far more and I shall certainly re-read more of his books. The details of the French Revolution were very educational and scarey in the sense that the atmosphere of fear and suspicion in France at the time of the Revolution still exist in many parts of the world today. It is a story of courage in the midst of chaos and distrust. It is also interwoven with love between father and daughter, husband and wife and, unforgettably, Sidney Carton's for the heroine."
17. Alice in Wonderland by Lewis Carroll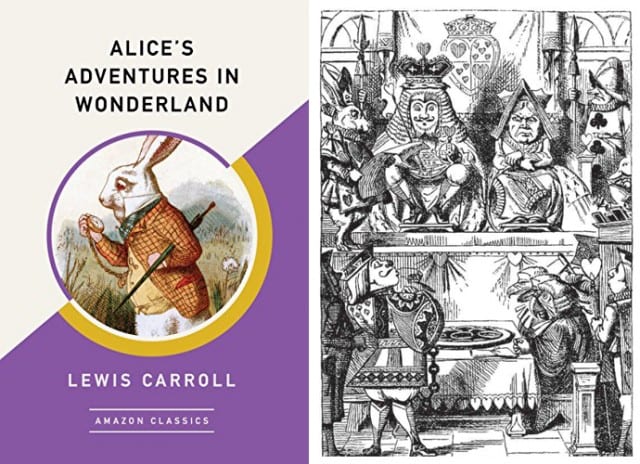 Lewis Carroll's mind-bending tale of a young girl who follows a white rabbit into the delightful and sometimes terrifying dreamscape of Wonderland has inspired everyone from Walt Disney to Jefferson Airplane. Alice's adventures have left their mark on millions of children who've carried them into adulthood – its cultural references are impossible to miss in everything from classic Tom Petty music videos to The Matrix trilogy.
18. Anne of Green Gables by Lucy Maud Montgomery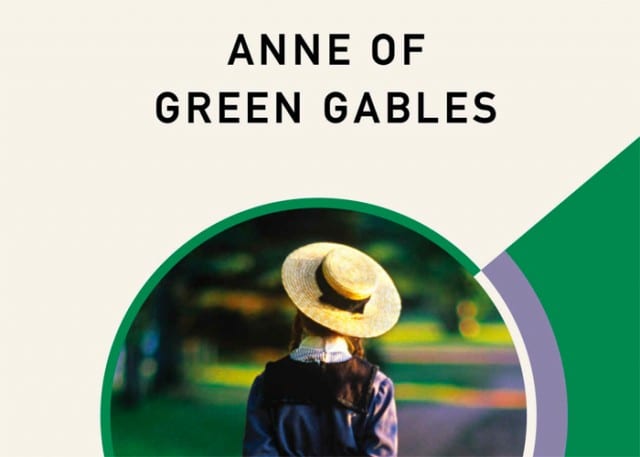 Generations of girls have grown up with Anne in Lucy Maud Montgomery's timeless and quintessential coming of age series. Anne's "shortcomings," such as her red hair, her propensity for finding trouble, even the mere fact that she's not a boy, all speak to our own insecurities growing up, and she never lets them hold her back. Montgomery understood the value of girls long before girl power was cool.
19. Leaves of Grass by Walt Whitman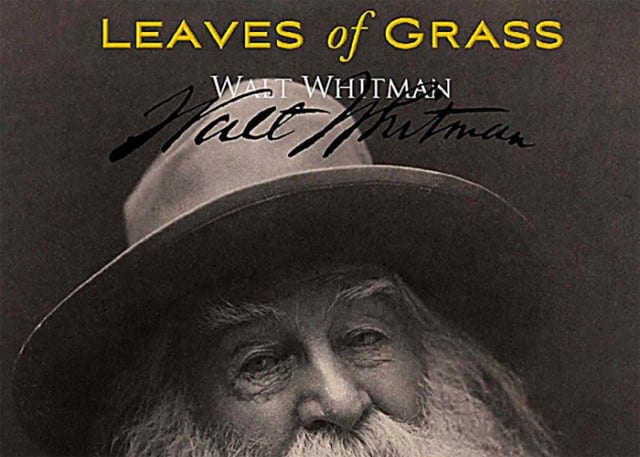 While most poetry of the day was allegorical, Walt Whitman's 1855 classic poetry collection broke all of the rules by speaking plainly on themes of nature's beauty and the ebb and flow of life which add up to a stirring portrait of America that has inspired readers ever since.
Amazon reviewer Dirk Drudgler writes, "Absolutely stunning in its beauty and grace. If you ever have a chance to sit in idyllic paradise reading poetry, perhaps near a gentle stream on a beautiful summer day with a wonderful wine and delicious loaf of fresh bread (maybe playing your lute) then this is the book you will want to be reading."
20. Frankenstein by Mary Shelley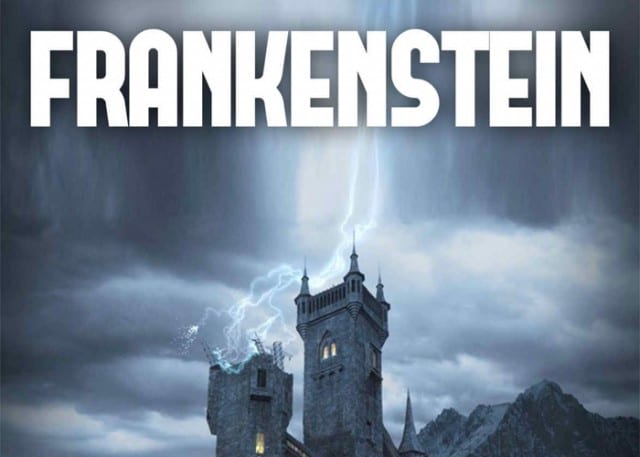 Think you know the story of Frankenstein? You probably don't, not really. The zombie-esque movie monster we think of only barely resembles the creature that Dr. Frankenstein creates. The story is deeply philosophical, a cautionary tale about ambition, the pursuit of perfection, and the consequences of rejection and isolation.
How many books on this list have you read? Got any favorites we left out? Let us know in the comments!