9 Reasons To Get an American Express Platinum Card and Never Use It!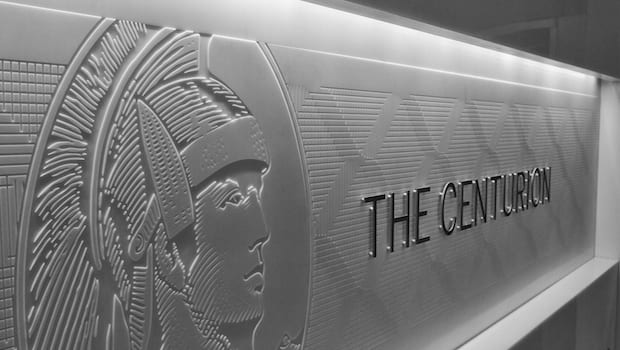 The American Express Platinum Card is the grand old dame of charge cards, chock full of prestige and benefits but weighed down by the hefty $450 annual fee. If $450/year is a deal breaker for you, we're asking you to reconsider. 
Moderately traveling Brad's Deals readers can get much more than $450 of value out of the benefits. I was hesitant myself, but saw a ton of value when I really dug in and just got the card. You just have to change the way you look at it!
I view the Amex Platinum as a "benefits card" rather than a credit card or charge card. Since it does not offer the best rewards, you should never actually charge anything to it! (Yes, you obviously have to charge some things to it get the benefits, such as with the airlines fees, below, but for daily spending, the Amex Starwood is my current favorite).
So why pay $450 for a card I'm never going to buy anything with?
1. $200 Credit Against Airline Fees
Register your desired airline and up to $200 of spending (excluding airfare) will be credited back to your card.
This covers all those miserable fees (baggage, flight change, extra legroom, upgrades) and things like in-flight food or lounge passes.
2. Free Airport Lounge Access
Includes your spouse and kids or you and 2 companions
Valid at American Express Centurion Lounges, Priority Pass Select locations and Delta Sky Clubs (no free guests at Delta; $29 per entry)
The lounge access means you get free wifi, water, alcoholic drinks, snacks, newspapers, peace and quiet and not having to sit in a busy terminal!
This is worth at least $400 for a person that travels 5-6 times a year, especially if you're traveling through an airport with a Centurion lounge (currently DFW, LAS, SFO, MIA, LGA, with more on the way in 2016!)
3. Car Rental Savings, Status and Rewards
Free National Emerald Club Executive status with their awesome Executive Selection (rent a mid-size car at a mid-size rate, pick any full-size or higher car to drive off with!); plus discounts and a free rental day with six rental credits
Free 2-day weekend Avis rental with every 2 rentals within 6 months plus elite status, discounts & upgrades
Free Hertz #1 Club Gold Plus membership (with discounts, bonuses and upgrades) plus a free 4-hour grace period (28 hours = 1 day)
4. Free Hotel Upgrades and Elite Status
Receive room upgrades, 4pm checkout and other benefits at the 600+ Fine Hotels and Resorts
Complimentary Starwood Gold Elite Status; normally earned after 25 stays, you'll get late checkout, upgrades and bonus points
Complimentary Hilton Gold Elite Status, good for late check out, upgrades, free breakfast, and more
5. 40,000 Membership Rewards Points
Who needs 8 reasons when you have forty thousand...
Apply for a Platinum card, spend $3,000 within your first three months and get this bonus. 40,000 MR points can be redeemed for at least one free domestic flights (potentially worth over $800 when used advantageously), $400 in cash or if added together with other points can be redeemed for expensive international travel.
6. Pro-rated Annual Fee
Cancel your card after, say, 4 months and you'll be reimbursed for all but $150 (1/3 of the annual fee) but you'll keep your points if you've spent your $2,000.
7. Safety & Security
Up to $3,000 in loss or damage coverage for you checked or carry-on bags
$10,000 per item Purchase Protection, up from $1,000 for other Amex cards; this is simple: lose, break or have stolen anything you've bought within 90 days and you'll get reimbursed for the original charge
A warranty extension of up to 1-year on products purchased with the card
8. Cheap Additional Cards
It is $175 for up to 3 additional cards (this is rare, even their platinum business card doesn't offer this)
The annual fee for 4 cards will be $625 ($450 + $175) but after the $200 airline free credit (valid per account, not card) the cost per card drops to $106 per year ($425 / 4), which is by far the cheapest airport lounge membership you'll ever see. This does not include the 25,000 Membership Rewards points!
9. Free Boingo Wifi Hotspot Membership!
Of course, you get the full boat of other standard American Express benefits, too.
If you see the value, don't forget to apply like I did, but remember you'll probably need a credit score of 720 or higher to be approved. As always, make sure to read all the fine print at the AmEx site for full details.