AAPI-Owned Businesses You Can Support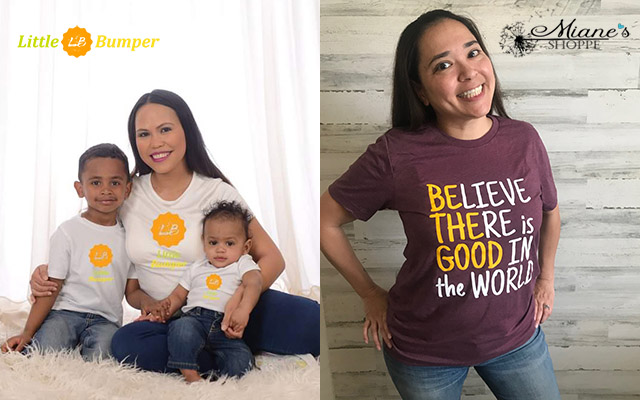 Like all of you, we've been devastated by all of the recent acts of hate against the APPI (American Asian & Pacific Islander) community. Not only are many AAPI-owned business owners dealing with the pandemic just like everyone else, but their businesses are also seeing lower rates of reopening, and unemployment was up 450% among Asian Americans in 2020.
We'd like to take some time to highlight a few of our favorite AAPI-owned small businesses that you can shop and support by purchasing AAPI merchandise. If you are an AAPI-owned business or know someone that should be added to our list, please leave your information in the comments!
Table of Contents
Apparel and Accessories
Shop these AAPI-owned businesses for tops, bottoms, dresses, handbags, eyewear, and shoes.
A Sight for Sport Eyes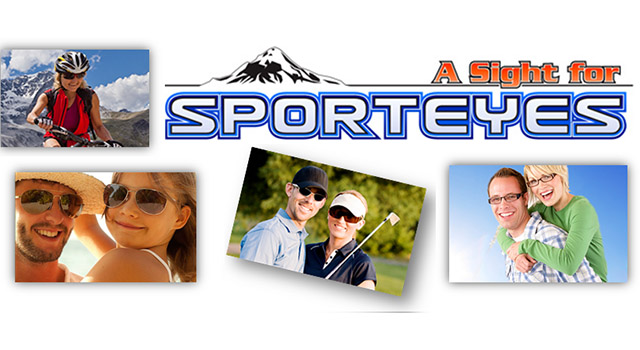 A Sight for Sport Eyes is an eyewear merchant that specializes in sports goggles and athletic eyewear. Most of their frames are available with prescription lenses, ideal for athletes. Shop styles for men, women, and children at affordable prices.
Owner Shannen Knight has worked in the optical industry for over 20 years and saw this as a growing niche in the industry. She has been published in several trade journals as an expert in the field of sports eyewear and sunglasses.
BAGINC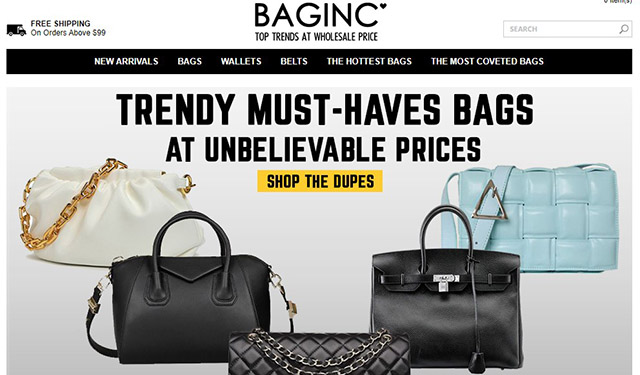 Baginc strives to sell the styles of handbags you see celebrities carrying but at a much more affordable price. They began in France in 2004, and their slogan is "fab without a fortune," bringing you quality bags at wholesale prices. Shop clutches, handbags, totes, satchels, crossbody bags, and more.
Miane's Shoppe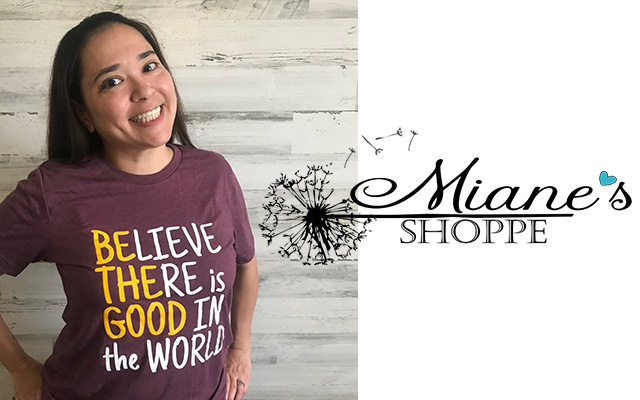 Also featured as one of our woman-owned SHE Shop sellers, Miane's Shoppe offers clothing, jewelry, and other accessories for great prices. The founder, Melissa Violette, focuses on comfortable styles over trendy fads, noting that you can be cute and comfortable at the same time.
Shop Miane's for affordable quote tees, necklaces, bracelets, headbands, and so much more, with many pieces well under $20.
CurveGirl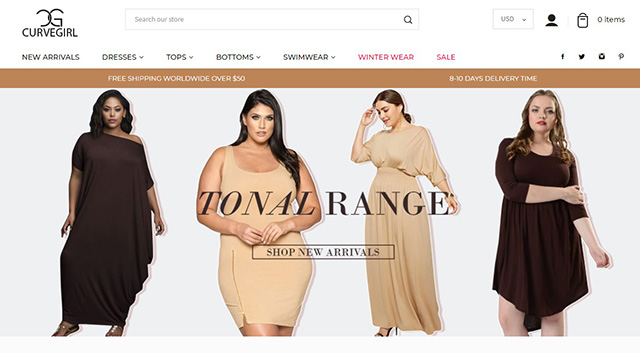 CurveGirl is a high-fashion, trendy clothing website for women with curves. You can use their measurement app to get a custom-tailored outfit in one click. Or send a picture with event details to their online stylist to get free wardrobe consultation.
In their 2.0 release, they are hoping to expand the scope of CurveGirl to customize for maternity and physical disabilities.
Newchic Company Limited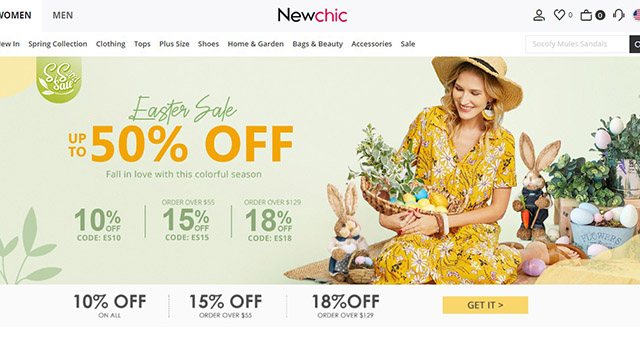 Newchic's mission is to provide high-quality, low-priced fashion products with unique design styles to their customers. Founded in 2015, New Chic Company Limited offers clothing, shoes, handbags, accessories, home and garden, and more.
Purple Feathers Boutique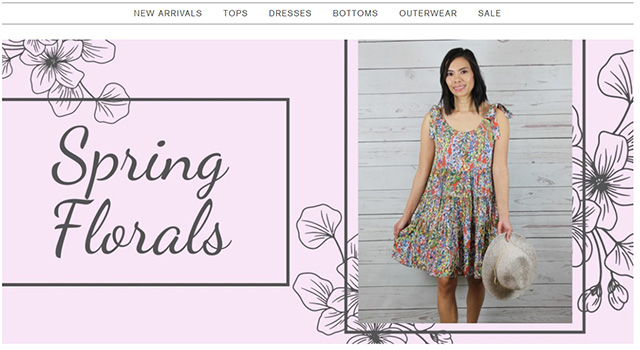 Purple Feathers Boutique offers tops, bottoms, dresses, and outerwear for women in its online shop. Founder and owner Loan Kieu has two goals for her online shop. The first is to encourage and empower women in every stage of life to feel confident, strong, and beautiful, one outfit at a time. The second, as she is a former teacher and loves children, is to be able to give back and do her part to ensure that children feel loved and protected.
Whizz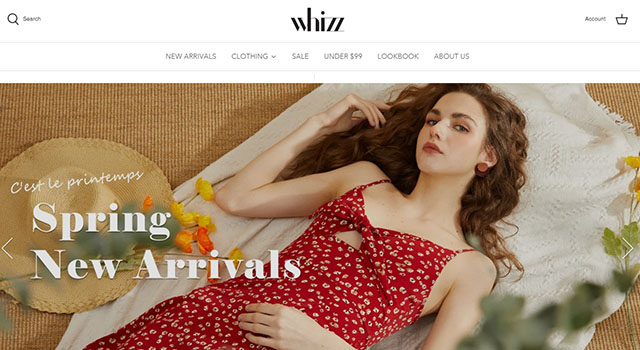 Created by two small teams in France and New York, fashion retailer Whizz focuses on the 3M equation for every piece they offer: Modern French, Mindful Quality, and Moderate Price. Shop blazers, dresses, pajamas, and accessories, and get free shipping on US orders.
Beauty
We've found some AAPI-owned businesses ready to help you make you feel your best. Many are all natural, cruelty-free, and vegan.
Glow Recipe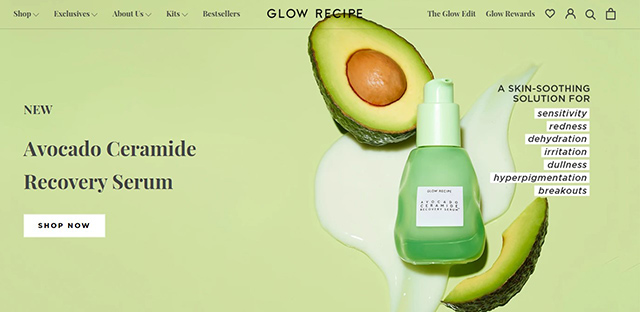 Founders Christine Chang and Sarah Lee started Glow Recipe because they wanted skin care to be a fun experience. And they have succeeded. Just a friendly reminder that there is a human behind this blog post, and this human absolutely loves Glow Recipe!
Their products are fruit-powered and clean, cruelty-free, and free of parabens, sulfates, and phthalates. Many of their products are also safe for pregnancy. The colorful packaging and quality products make for an enjoyable self-care moment every night.
Em Cosmetics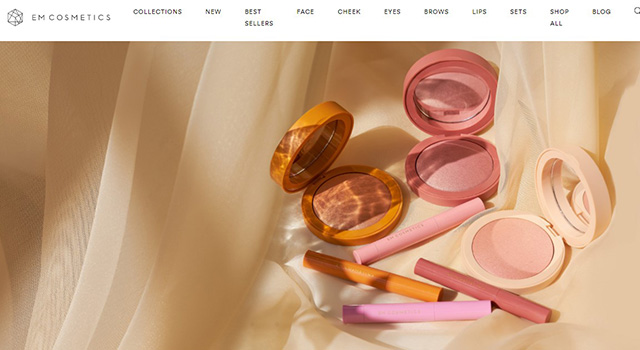 Started by YouTube beauty icon Michelle Phan, Em Cosmetics was created to give you the tools to express yourself through your makeup. Their products are 100% cruelty-free and a majority of them are also vegan.
Shop tinted SPF, serum blush, mascara, eyeliner, brow cream, and more. Sidenote: Michelle Phan also founded the monthly makeup subscription box Ipsy!
Tatcha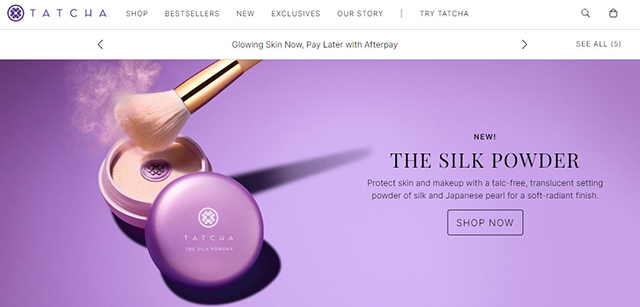 Serving up luxury beauty products from Japan, Tatcha was founded by Victoria Tsai. She turned to Eastern beauty for a more holistic, less-is-more approach to skin care while suffering from dermatitis. Tatcha's products are created by scientists in Japan and the US and use Hadasei-3™, a trinity of anti-aging superfoods: green tea, rice, and algae.
They also give back to the community through the Beautiful Faces, Beautiful Futures program. Every purchase you make helps support the childhood education of young girls.
Skylar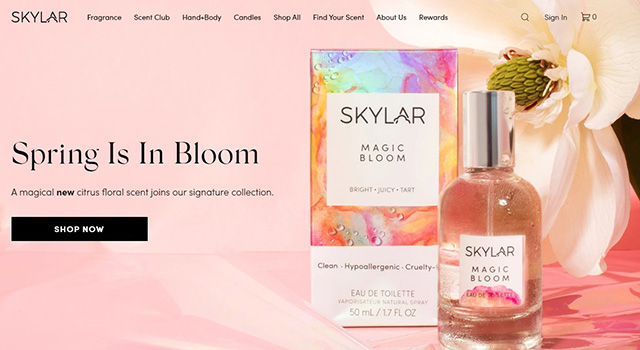 A fragrance company with products made in the US, Skylar creates hypoallergenic fragrances with clean, conscious ingredients. Shop personal scents, hand and body lotions, and candles, which are all made free of parabens, SLS, phthalates, synthetic dyes, and animal-derived ingredients.
Skylar also contributes a portion of its proceeds and time to Step Up, a non-profit organization that provides mentorship for underprivileged high school girls across the country.
Live Tinted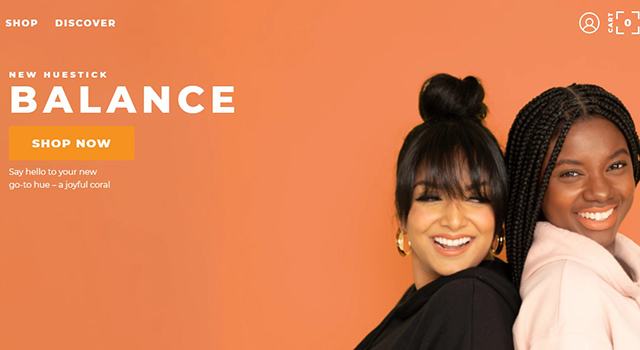 "If you've ever felt left out of the beauty narrative, Live Tinted is for you." We absolutely love the message this beauty brand sends. Launched in 2018, Live Tinted created a digital community focused on inclusive, diverse beauty and storytelling for underrepresented people in beauty.
Their 4-in-1 Huestick Corrector was born from discussions about beauty concerns within their community, and it is now a best-selling item. You can also shop their Huestick Multistick, Hueglow serum, and their Unity balm.
Home and Garden
Whether you're looking to spruce up your home with some live indoor plants, up your planner organization game, or add a little color to your house, the following AAPI-owned businesses are a great place to start.
Sticker Eden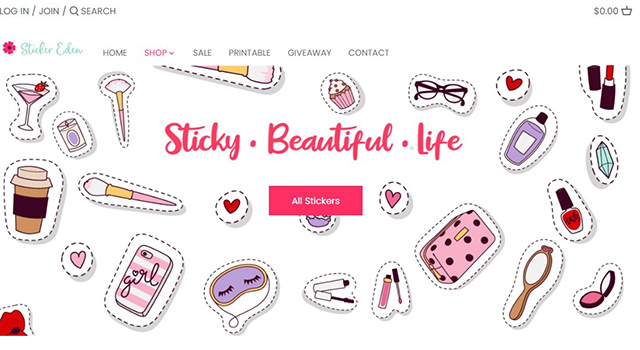 Planner and calendar lovers rejoice! Sticker Eden offers a huge variety of stickers for your paper planners and calendars. With categories like foodies, travel, and seasonal, you can bring some bright and unique fun to your dull planner.
Founder and owner Samantha fell back in love with paper planners the day she discovered planner stickers, and she strives to bring that feeling of having fun while doing business and staying organized to everyone.
Poketo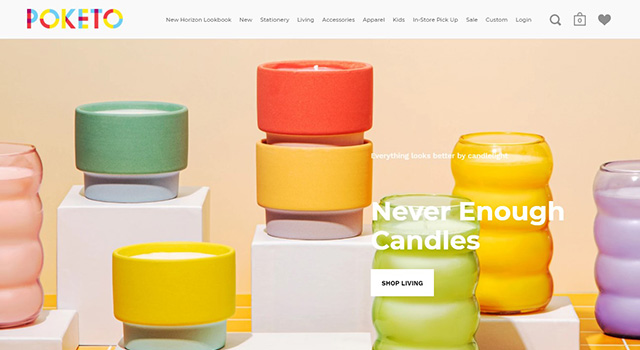 Founded in 2003 by husband-and-wife team Ted Vadakan and Angie Myung, Poketo is a lifestyle brand hoping to bring art and design into everyday living. Their first ever product was a series of artist wallets, and they've since branched out, selling a huge variety of home goods, apparel, accessories, and stationery.
The Sill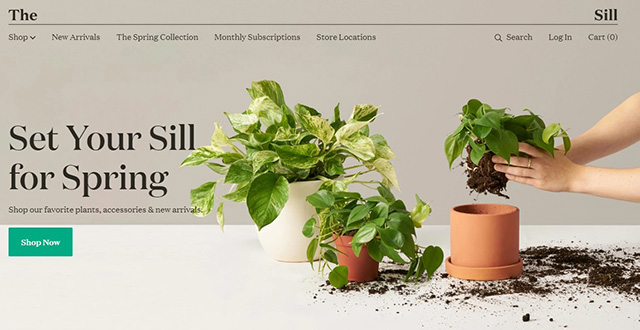 The Sill makes buying indoor plants fun, easy, and convenient. Founded in 2012 by Eliza Blank, The Sill started out exclusively online and delivered plants to homes all over the US. You can now shop in-person at their brick-and-mortar stores in New York City, Los Angeles, and San Francisco.
Shop their website for plants based on the lighting your home gets, your budget, and your personal style, and know that you'll get access to their Care Library and a digital team of plant experts to help you care for your new plant. They also offer monthly subscriptions and online workshops for plant parents.
Baisun Candle Co.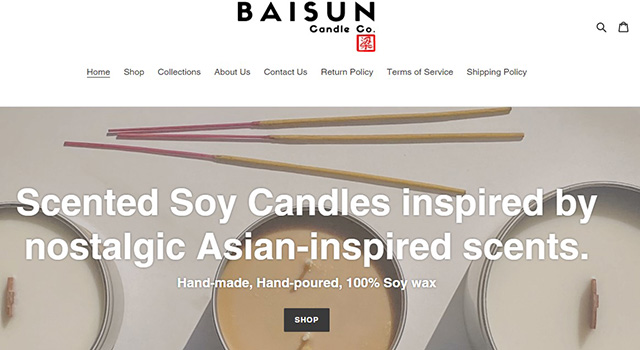 Handmade candle creator Baisun Candle Co. seeks to spread awareness of Asian culture and traditions through high-quality soy wax candles. Each scent in their collection is created to replicate specific notes that resemble fragrances and aromas that Asian Americans grew up around and are familiar with.
Shop fragrances like Chrysanthemum Tea, Honey Spiced Tonka, and Lucky Orange or collections based on the Chinese New Year, seasonal aromas, and more at this Asian-owned candle company.
In the process of writing this post, I purchased one of their Yuzu-scented candles and one of the Chrysanthemum Tea candles. I will report back when they arrive!
The Wok Shop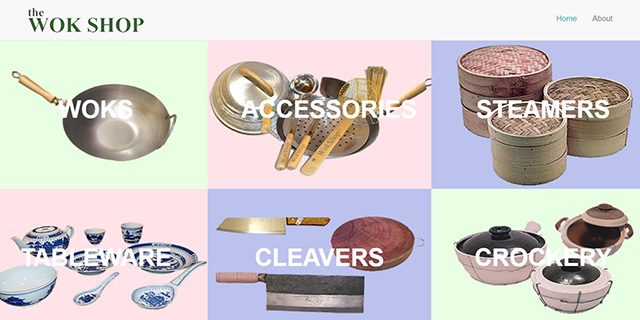 Based out of San Francisco's Chinatown, The Wok Shop is family-owned and specializes in hard-to-find Asian cookware and tools. For over 40 years, this shop has provided woks, clay pots, cleavers, bamboo steamers, wooden and bamboo cooking utensils, chinaware, and vegetable seeds to cooks from all over.
They also offer a Knowledge Base section on their website where you can find information on wok seasoning, sushi making, cast iron care, and much more.
Lume.ly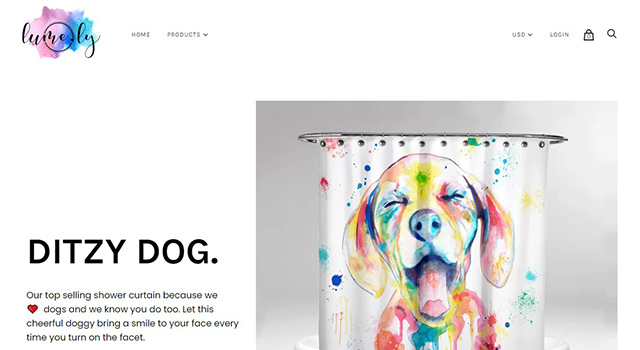 Based out of Denver, the design and lifestyle home furnishings company Lume.ly was started by husband and wife Alex Nguyen and Lilly Zheng. Shop shower curtains, throw pillow covers, wall tapestries, and kimonos all with bright, fun patterns to brighten both your home and your mood.
Kids & Baby
Shop cute blankets, inspirational books, developmentally appropriate toys, and more with these AAPI-owned shops for kids and babies.
Honey Lemonade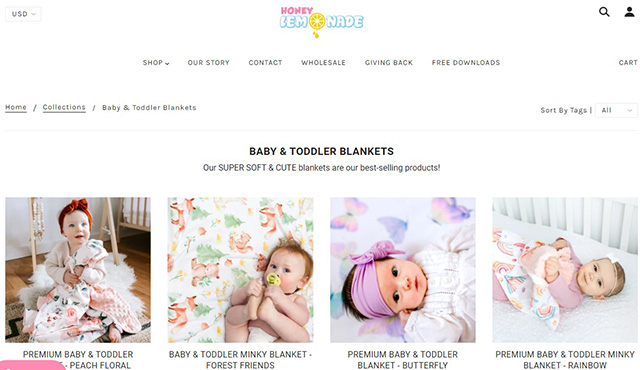 The founder and owner of Honey Lemonade is an inspiration. Hsiang-Yu started the company, previously called Bundled Joy Baby Gifts, to generate profit to support charity, specifically childhood cancer research. In 2019 alone, which was their first year in business, they were able to donate $4,000 to Boston Children's Hospital for childhood cancer research.
Honey Lemonade creates blankets for babies, toddlers, big kids, and even adults. Choose from fun patterns like rainbows, dinosaurs, and mermaids. Or choose from more muted designs like floral botanical prints. Each blanket is super soft and made for snuggling up and creating memories with your family.
Little Bumper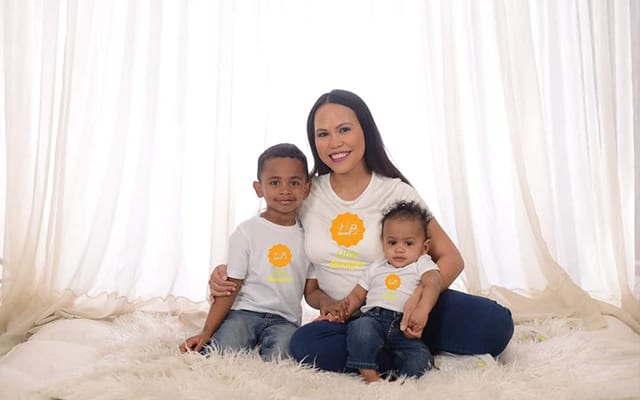 Created by moms for moms, Little Bumper offers a broad range of toys, clothes, goodies, and essentials to make time with your child fun, easy, and fulfilling. There are items for moms and dads too! Founder Jeralyn Peagler is focused on one thing: discovering and inventing the best specialty kids and baby products out there.
Find developmentally appropriate toys for all ages, clothes, feeding accessories, and everything you need as a parent. You can rest easy knowing that these products were sourced by other busy parents like yourself to make your life easier.
Mimochai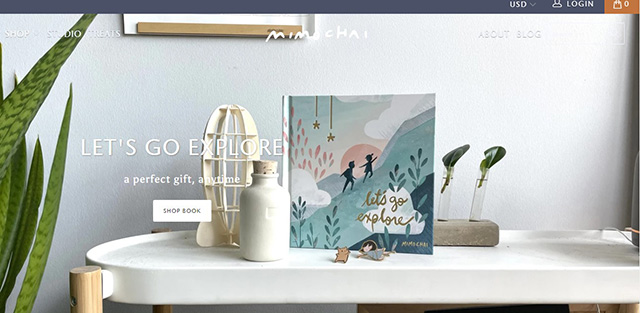 An independent creative studio based in Los Angeles, Mimochai creates high-quality picture books and illustrated products. Their owner Mimi Chao is a former lawyer who was looking to reconnect with her childhood dream of writing stories and creating art.
Their first picture book, Let's Go Explore, launched in 2017 and encourages readers to take on the adventure of their own lives. You can also get a $5 digital copy of the book if you prefer! Shop their site for picture books, art prints, and apparel.
AAPI Amazon Sellers
These are a few Amazon sellers we work with and enjoy.
LUXFURNI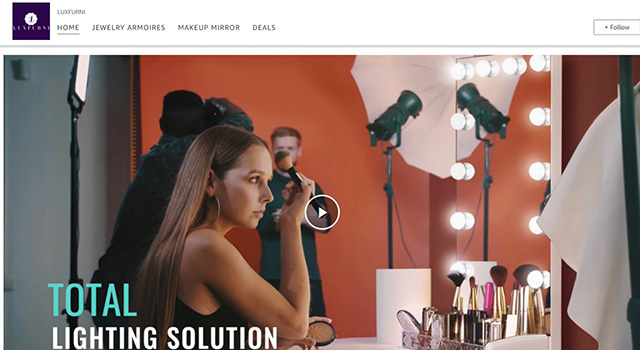 LUXFURNI is an Amazon seller with a large selection of jewelry armoires, jewelry cabinets, and vanity mirrors. Their jewelry armoires can be mounted on your wall or a door and come in several sizes. They also have stand-alone jewelry cabinets in the same style. Several of their jewelry storage options also come with LED lighting to double as a makeup mirror.
AIFENG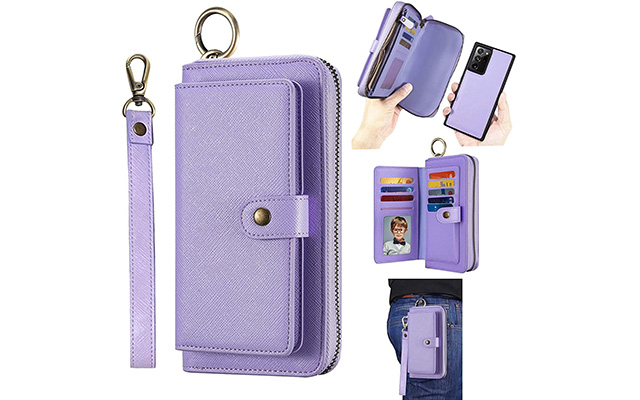 The Amazon-based brand AIFENG sells phone cases for iPhone, Samsung, and Pixel phones. These cases also coordinate and come with wristlets to hold your cash and credit cards safely with your phone. Choose from a variety of styles for each phone type and size.
VIEWKA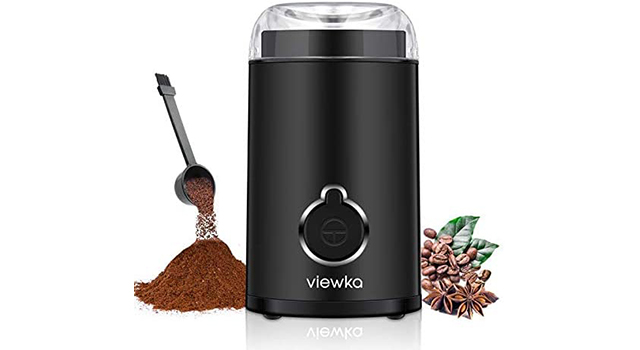 VIEWKA is a small business that sells electric coffee and spice grinders. Their grinders are quiet, have stainless steel blades, and come with a brush for easy cleaning.
Coolflash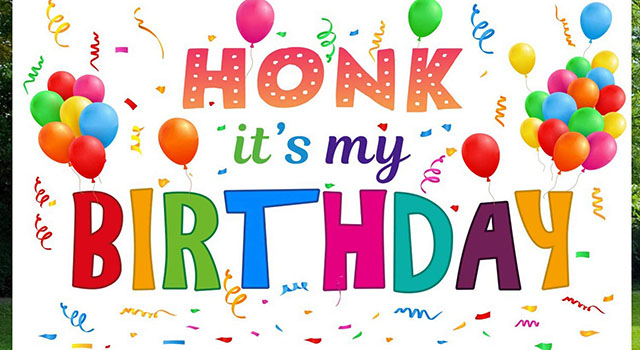 Coolflash is an Amazon seller focusing on outdoor party banners and signs. Whether you're planning a drive-by baby shower, graduation party, or another event, Coolflash can supply you with fun outdoor decor to celebrate safely and socially distanced.
I ended up purchasing two candles and a fragrance sampler while writing this blog post. Let me know if you purchase anything in the comments and we can discuss!