7 Affordable Ways to Stay Warm This Winter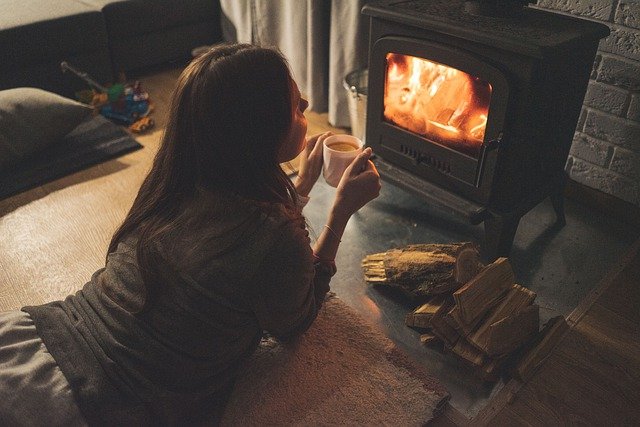 The winter weather is here to stay for many of us and we've seen a lot more people looking for deals on cold-weather must-haves to help keep warm. From electric blankets to mug warmers, see our favorite deals on our favorite comfy cozy, warm, and fuzzy products.
In This Post
Heated Blankets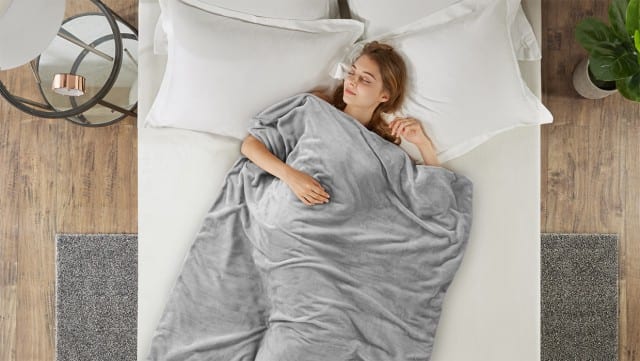 This is one of the best ways to stay cozy on the couch during the cold winter months. Electric blankets are popular this time of year and for good reason! You can opt for a bed-size heated blanket and keep your bed snug and cozy before you hop in every night. Or you can get a smaller heated throw to keep on your couch when you need some extra warmth while watching Hallmark Christmas movies.
Here are a couple of deals on heated blankets we think are worth sharing.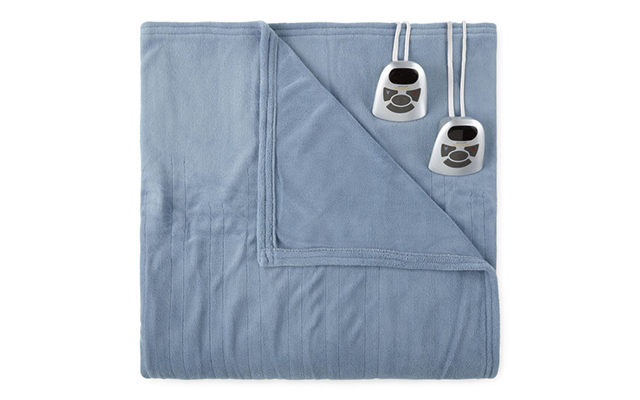 This Biddeford Sleep Well Heated Blanket comes in Twin to California King sizes. The twin and full sizes come with a single heat controller but the queen size and larger come with two separate heat controllers to keep the temperature perfect on both sides of the bed.
Price at JCPenney: $58.79 to $100.79 with coupon code.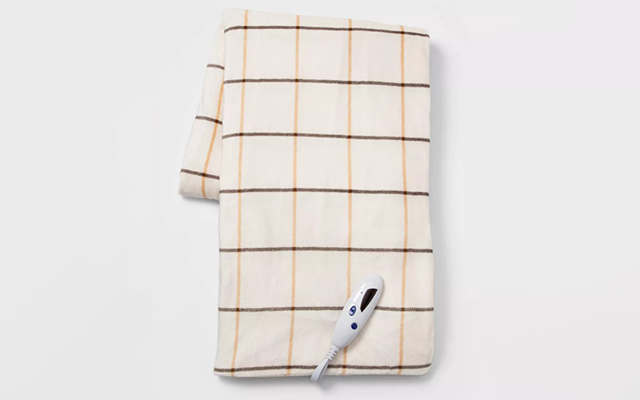 The 50″ x 60″ Reversible Electric Throw Blanket at Target is just $24! Choose from 8 color options and get ready to cuddle up on the couch with your favorite holiday movie and a bowl of popcorn.
Price at Target: $24
Weighted blankets are also a great option when you want some extra comfort, but don't want to plug into an outlet. They provide a calming weight and many people sleep better with a weighted blanket for comfort. Check out our favorite places to shop to find a deal on weighted blankets.
This is one of our favorites: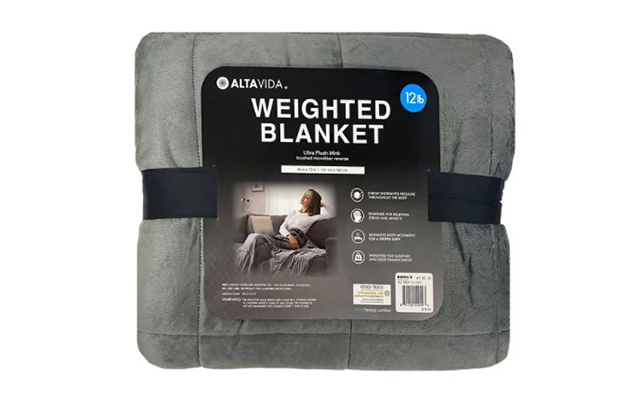 This 12-pound weighted blanket comes in 8 different color styles and is reversible, with a plush or smooth textured side. It uses deep pressure stimulation to relieve stress, enhance sleep, and provide comfort and warmth.
Price at Kohl's: $33.99 with coupon code
Slippers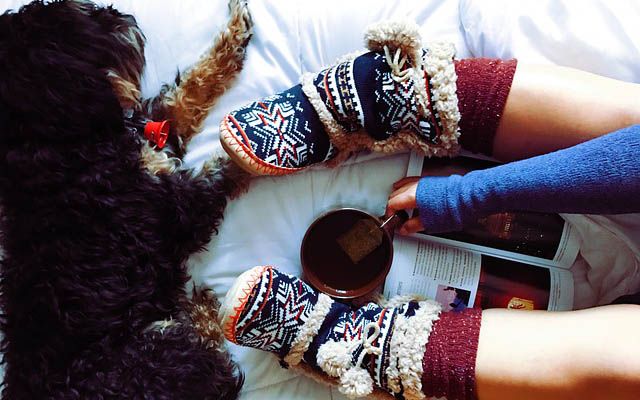 You may think that some fluffy socks will do the trick, but let me tell you that slippers with a hard bottom are so much better at keeping your feet warm. Especially if you have hardwood or tile flooring. Bonus, you can layer up with fluffy socks inside your cozy slippers and never feel cold again.
These cozy slippers come in 5 color options and are machine washable. They have a memory foam footbed and a non-slip rubber sole.
Current price at Hobibear: $11 shipped with code BRADSFS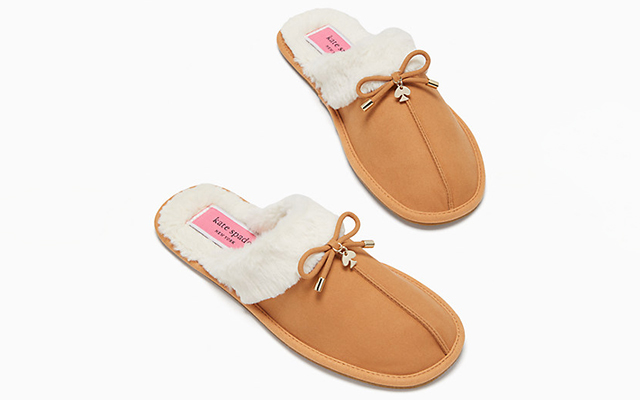 Choose from 4 different color options in these Kate Spade Lacey slippers. These slippers have a faux fur lining and a microsuede upper. The soles are rubber.
Current price at Kate Spade: $39
Coffee Warmer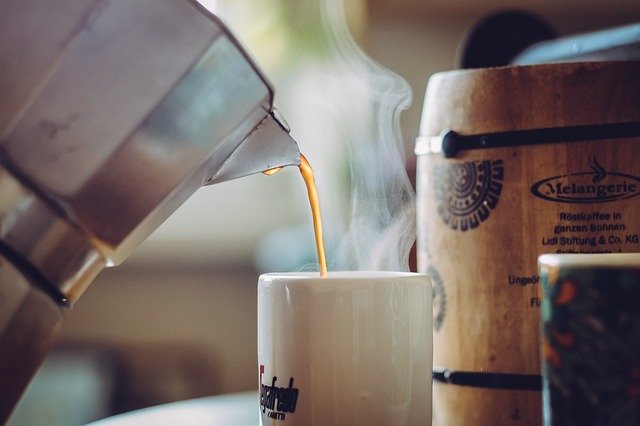 Love to sip on hot coffee throughout the day? It can go cold in no time when your house is chilly. A mug warmer can keep your coffee (or tea, or hot chocolate) warm for hours. These electric mug warmers plug into the wall and keep your mugs toasty for as long as you want.
These are great deals on mug warmers if you don't already have one.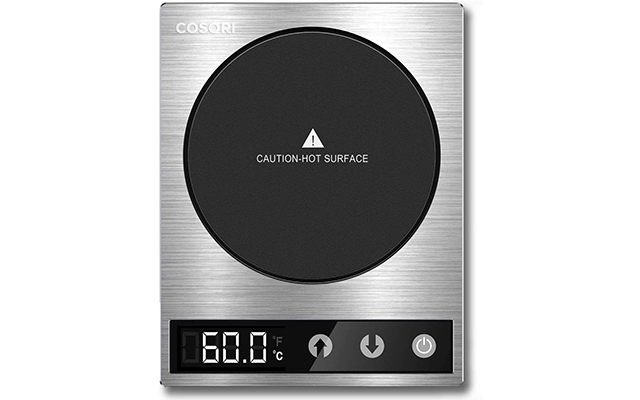 The COSORI warmer allows you to set the temperature of your beverage so you can customize it to your liking. There is a digital display for the temperature and the heating element is weight activated to prevent burning pets or children.
Current price at Amazon: $26.99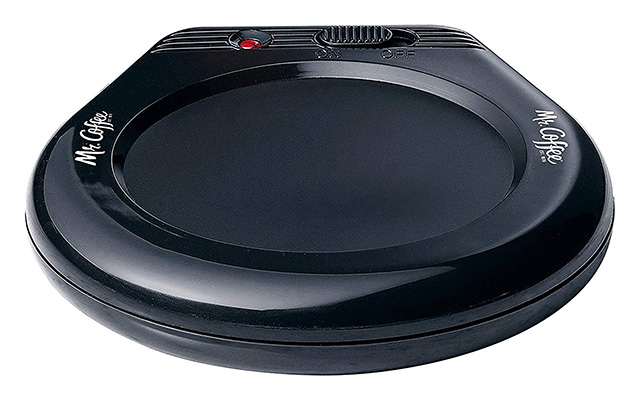 I currently own this Mr. Coffee mug warmer and love it. It doesn't have any bells and whistles to speak of and you need to remember to turn it on or off, but the low price is completely worth it and my coffee stays hot all day.
Current price at Amazon: $11.99
Heated Foot Massager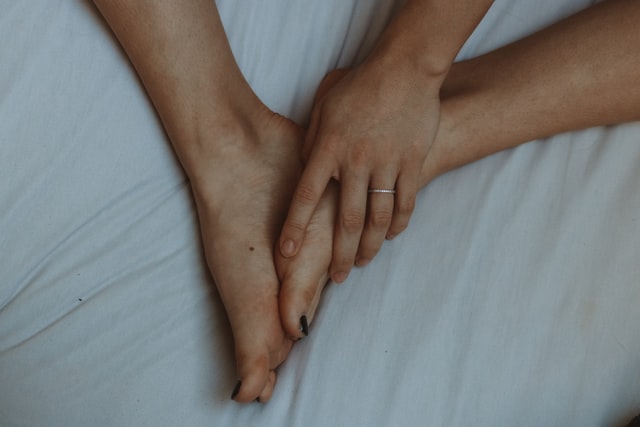 This may possibly be the most relaxing way to warm up. A heated foot massager gives your tootsies a much-needed rub and keeps them from getting cold with heat elements that you can control for maximum comfort.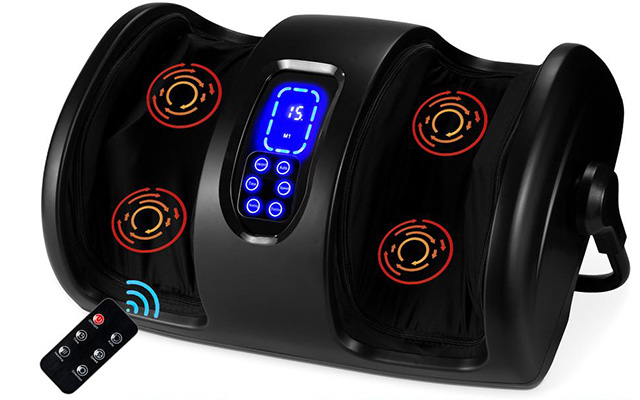 Massage your feet, calves, or even your arms with this heated remote-controlled massager. It features kneading, rolling, warming, and pressing functionality and you can adjust the time, heating, direction, and speed settings.
Current price at Best Choice Products: $79.99 with code BRADSGIFT
Space Heaters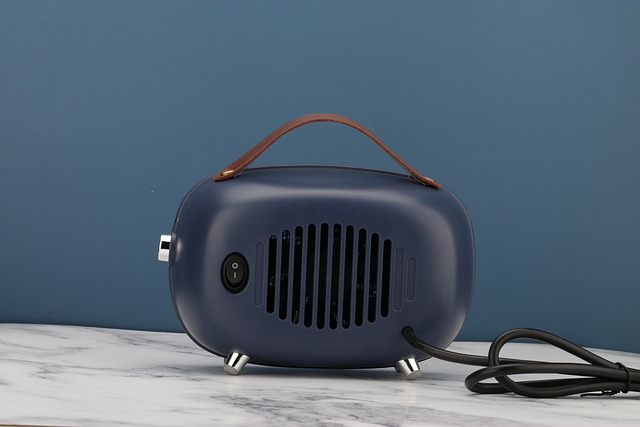 Need a little extra warmth for your entire space? Electric heaters are an excellent way to warm up a small area without cranking up your thermostat for your whole home. If you've got one room that just won't stay warm during the winter, space heaters are compact and convenient to get the temp just right.
I also like to use a tiny space heater under my desk when it gets really cold just to keep my toes warm. Plus, my dogs like to snuggle up by my feet when I do this, so it's a win-win for everyone!
Primevolve 1500W Ceramic Electric Space Heater with Remote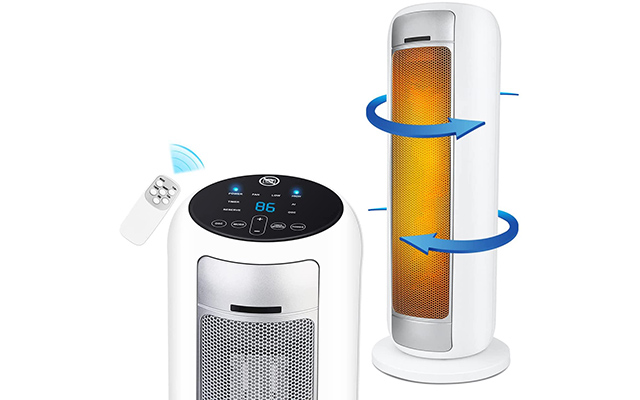 This 1,500-watt Oscillating Electric Space Heater covers up to 300 square feet and comes with a remote. It rotates side to side and measures 18″ high.
Current price at Foscam: $79.99 with code BDSHR10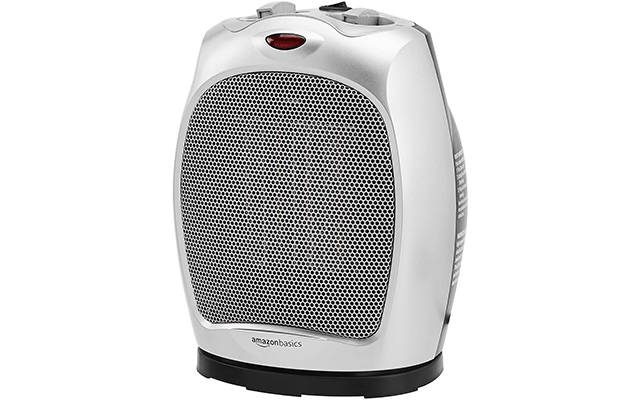 This simple and small ceramic space heater from Amazon Basics has an adjustable temperature dial and 3 output options. For safety it features a tip-over switch with auto shut-off and overheat protection.
Current price at Amazon: $30.34
Warm Pajamas and Robes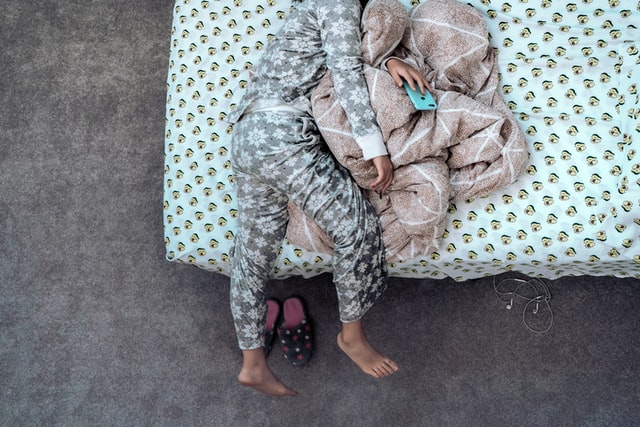 Sometimes layering up for bed is the best way to warm up after a cold day. Flannel pajamas and a cozy fleece robe are perfect for relaxing with a hot cup of tea before climbing into bed. Macy's has had some great sales on pajamas and robes recently. Here are a couple of our favorites.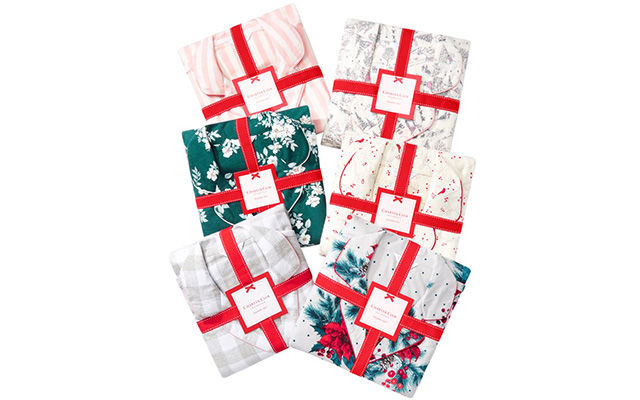 These flannel pajama sets come in sizes XS through XXL and in 6 color options. They come with a long sleeve, button-up top, and elastic-waist long pants.
Current price at Macy's: $24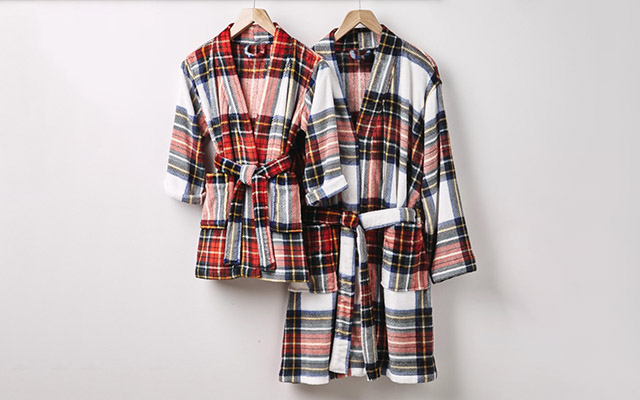 Select robes from Mistletoe Farms and Martha Stewart are just $18 each. There are unisex adult sizes available as well as kids' options for $13.
Current price at Macy's: $18
Heated Sweatshirts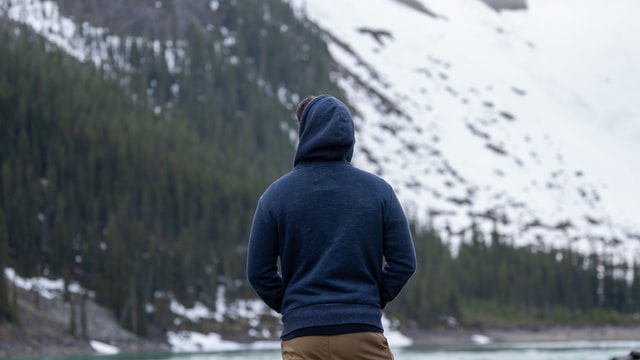 If you've got to be outside in the cold weather these heated sweatshirts are an amazing way to stay warm. They've got heating coils throughout the body of the sweatshirt, much like an electric blanket. But, these are battery-powered, so you can still be as mobile as you need to be while feeling comfy cozy in the cold.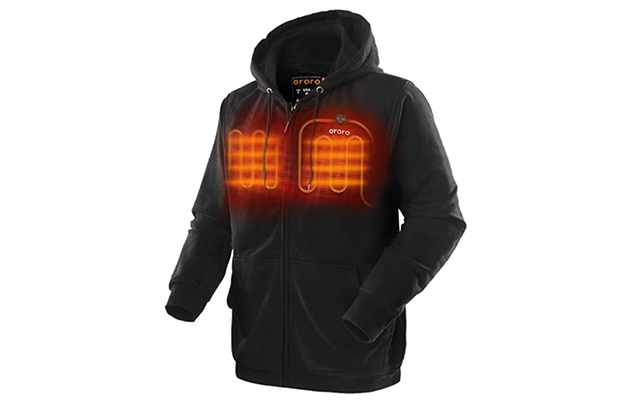 This unisex heated hoodie by ORORO has three carbon fiber heating elements on the chest and back and has three heat settings. It is machine washable and the battery lasts up to 10 hours on a single charge. The charger is included.
Current price at Amazon: $139.99
What is your favorite item to help stay warm during the winter? Let us know in the comments!