American Airlines Details Elite Status Extensions Due To COVID-19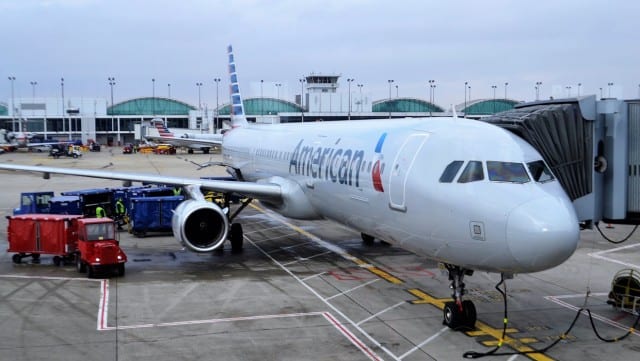 Editorial Disclaimer: Brad's Deals has partnered with CardRatings for our coverage of credit card products. Brad's Deals and CardRatings may receive a commission from card issuers. This content is not provided or commissioned by the issuer. Opinions expressed here are author's alone, not those of the issuer, and have not been reviewed, approved or otherwise endorsed by the issuer. This site may be compensated through the issuer's affiliate program. These user responses are not provided or commissioned by the bank advertiser. User responses have not been reviewed, approved or otherwise endorsed by the bank advertiser. It is not the bank advertiser's responsibility to ensure all posts and/or questions are answered. You can read our full advertiser disclosure:
click here
American Airlines is the last of the three "big" U.S. based airlines in extending their elite status years due to the coronavirus pandemic. Let's dig into all the details!
American Airlines Extends Elite Status Due to Covid-19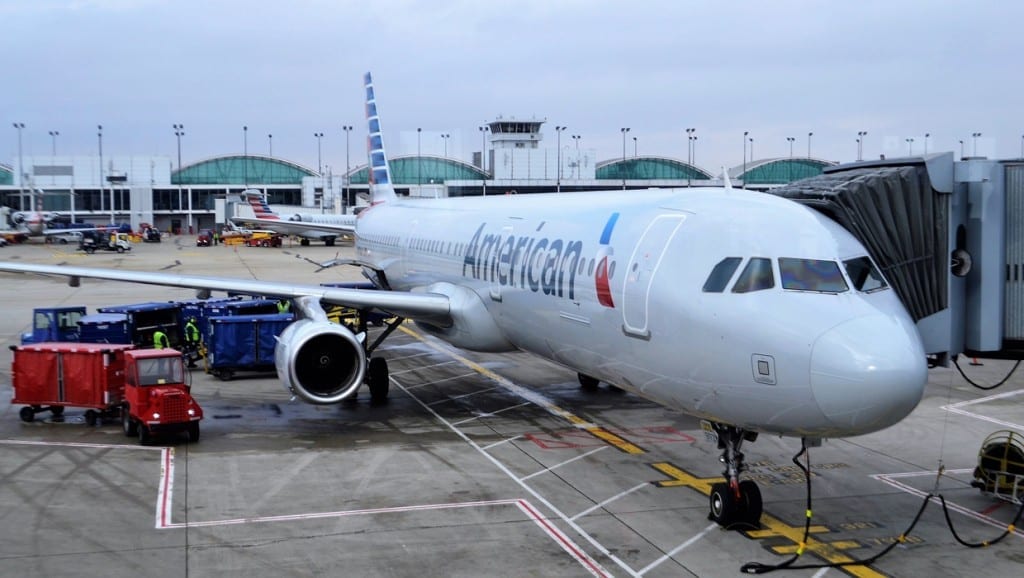 Delta, United, and Alaska all detailed their plans for elites last week, and while American is late to the party, we largely expected them to also enact the elite status extension. Now, elites will have their current status extended until January 31st, 2022. That includes those with promotional statuses expiring January 31st, like me, who received Executive Platinum status this year as a gift due to my World of Hyatt Globalist status (which also was extended until 2022!)
Of note, if you had a status challenge that ended on dates other than January 31st, 2021, your status will not be extended.
Elite Status Re-Qualification in 2020
American has changed their qualification requirements for 2020, once it's safe to travel again. Here's what we're looking at:

Normally, this is what the chart would look like:


As you can see, it's not a standard reduction across the board. For "EQDs," which are the dollars you must spend with American to achieve status (in addition to flying,) Gold is reduced by 50%, Platinum by 33%, Platinum Pro by 33%, and Executive Platinum by 40%.
For EQMs, which are the butt-in-seat miles you must fly with American or their partner airlines to qualify for status, we're seeing a 40% reduction for Gold, Platinum, Platinum Pro, and Executive Platinum. This makes sense since members will likely not fly as far this year due to border closures, business travel reductions, and leisure travel grinding to a halt most of the year.
To encourage those that are flying to keep flying, Executive Platinum reward levels are being reduced as well. At 90,000 EQMs, you'll be able to choose between:
2 Systemwide Upgrades
40,000 Bonus Miles
Gift of AA Gold Status
At 120,000 EQMs, you'll be able to choose between:
2 Systemwide Upgrades
40,000 Bonus Miles
Gift of AA Platinum Status
At 150,000 EQMs, you'll be able to choose between:
2 Systemwide Upgrades
40,000 Bonus Miles
Gift of AA Platinum Status
Once you qualify for status in 2020, your status will be good until January 31st, 2022.
One curious thing with the announcement is American not mentioning anything about the 2021 status year. For example, Delta rolled all 2020 EQMs over to 2021's year. We'll see what American decides to do in the future.
Systemwide upgrades that were to expire on January 31st, 2021 will now expire July 31st, 2021, which is in line with Delta and United's policies.
Up to $400 Off A Vacation Package
In a move that's sure to please elite members, American is offering up to $400 off a vacation package of $2,500 or more, booked through AA Vacations. Trips must be booked after July 1st, 2020, for travel until December 20th, 2021. Gold members will receive $300 off, Platinum/Platinum Pros $350, and Executive Platinums $400 off.
Lifetime Status Changes
One very interesting piece of news is the return of miles earned from Citi and Barclays cards counting towards lifetime elite status from May until the end of 2020. This perk was last available in 2011 (and our founder and CEO Brad Wilson took full advantage, earning lifetime Platinum status detailed in his book Do More, Spend Less,) though back then, sign up bonuses also counted. If you happen to be close to lifetime status, this might be an offer you'd take Citi/Barclays and American up on.
Admiral's Club Memberships Extended
All Admiral's Club memberships have been extended by six months (excluding memberships from the Citi/AAdvantage Executive World Elite Mastercard.) All active memberships purchased before May 31st qualify. Day pass expiration dates have also been extended by six months for passes expiring March 1st-May 31st.
Award Travel Redeposit Fee Waivers
Normally, members are charged $150 to redeposit miles into your AAdvantage account after an award is canceled. Executive Platinums have this fee waived. Now, for award flights booked by June 1st, for travel until September 30th, all redeposit and change fees can be waived. For flights booked after June 1st, this chart will apply:

Overall
As an American elite member, I'm happy we've seen an extension of current benefits into 2022. I will say, I was hoping the airline would incentivize my 2020 travel (when it's prudent to do so) for the 2021 status year, since there's no real reason for me to try and earn status in 2020. I've liked Delta and United's policies on this front, but I've got to give American credit for creative solutions like AA Vacations discounts and earning lifetime status through their credit cards.