The Complete Guide to American Airlines Elite-Qualifying Miles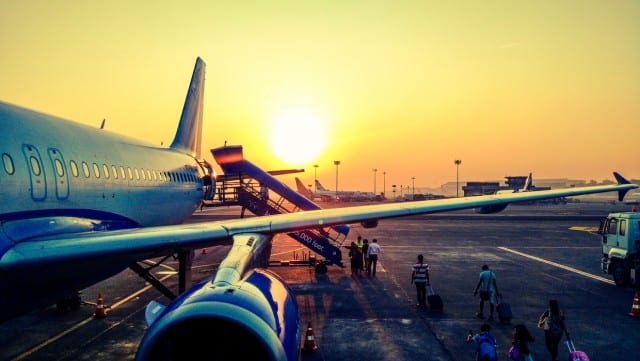 We've detailed American Airlines' entire frequent flyer program in the past, but some concepts introduced by the airline need further explanation. If you're looking to earn status, even low-level status like AAdvantage Gold, to help your traveling family save money on your next trip, you'll want to pay attention to how many miles you'll need to earn. American Airlines calls those "Elite-Qualifying Miles" or EQM.
How Many Elite-Qualifying Miles Do You Need?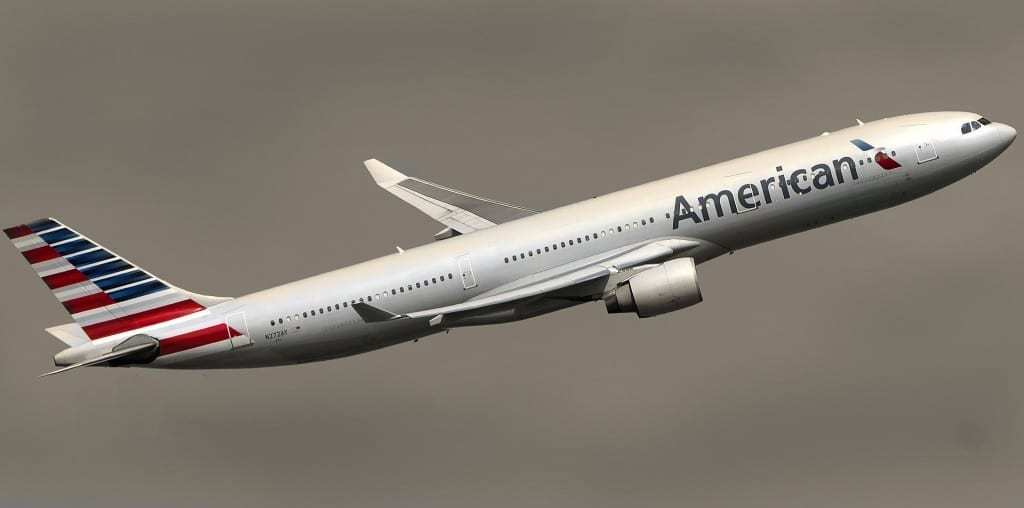 To earn American Airlines elite status, you'll need a certain number of Elite-Qualifying Miles (EQM) or Elite-Qualifying Segments (EQS), as well as Elite-Qualifying Dollars (EQD.) Here are the qualification requirements for American Airlines status in a normal earning year (check out our coronavirus post for qualification requirements in 2020.)
Gold: 25,000 EQM and $3,000 EQD
Platinum: 50,000 EQM and $6,000 EQD
Platinum Pro: 75,000 EQM and $9,000 EQD
Executive Platinum: 100,000 EQM and $15,000 EQD
Note, you can also substitute EQS for EQM, but we'll focus on EQM for this post.
Additional Uses for Elite-Qualifying Miles
In addition to earning status, you'll want to rack up EQM for two other reasons. First is American's antiquated upgrade system. If you're a Gold or Platinum, or upgrading a companion with any status, you'll need 500-mile upgrades to do so. Four of these are earned for every 12,500 EQM you fly each status year. The counter resets on February 28th of each year. You'll use one certificate for every 500 miles of flight distance. Flights under 500 miles don't require the upgrades for the primary member, but do for the companion.
You can check to see how many certificates you have in your eWallet. You can see my count at 10 below:

The most annoying part for top-tier members is the fact that Platinum Pros and Executive Platinums don't earn these, because they receive unlimited, complimentary upgrades. However, when it comes time to fly with your companion and you'd like an upgrade for them, you'll need to use these 500-mile upgrades. If you don't have any, they cost $40 each or 8 for 40,000 AAdvantage miles.
If you're a crazy frequent flyer, you can also use EQM to earn further Systemwide Upgrades, bonus miles, or the ability to gift status at the 150,000 EQM, 200,000 EQM and 250,000 EQM levels. At 150,000 EQM, you can choose between:
Two Systemwide Upgrades
40,000 bonus award miles
Gift Gold elite status
At 200,000 EQM and 250,000 EQM, you can choose between:
Two Systemwide Upgrades
40,000 bonus award miles
Gift Platinum elite status
How to Earn American Airlines Elite-Qualifying Miles
Earning EQM on American Airlines
Like EQD, the flight number on your ticket makes all the difference in determining how many EQM you'll earn. That's because EQM are awarded based on which airline is marketing the flight. This means that you could have bought an American Airlines flight through British Airways, but you'll earn based on Iberia's chart because the flight on your ticket has an Iberia flight number (as they are the airline actually marketing your flight, get it?)
It's unbelievably confusing, but hopefully, we can help clear some things up.
If you're flying American Airlines as a US-based flyer, you're likely using American's chart when it comes to earning EQM. Depending on what fare you buy, you'll be rewarded EQM based on the distance flown and a multiplier.
Basic Economy: 0.5x EQM per mile flown
Economy: 1.0x EQM per mile flown
Premium Economy: 1.5x EQM per mile flown
Discounted Business and First Class: 2x EQM per mile flown
Full-fare Business and First Class (fare code F, J): 3x EQM per mile flown
Every flight earns at least 500 EQM in economy, or 250 EQM in Basic Economy, no matter the distance. If you're making a lot of short-distance flights, this could really help you hit your status tier.
Earning EQM with Partner Airlines
If you've got a flight number from one of American's partners on your itinerary, you'll want to refer to one of American's partner charts:
And, just like EQDs, some discounted economy fares won't earn you any EQMs.
Cathay Pacific: K, M, L, V, Q, S, G, N
Malaysia Airlines: N, O, Q
Royal Jordanian: N, O, G
S7 Airlines: P, W, G, Z
Sri Lankan Airlines: G
Neither will flying on partner airlines outside of oneworld, like Etihad, Fiji, Hawaiian, or China Southern.
If you avoid those fares and partner airlines, you'll earn at least 0.5 EQM per mile flown. I did notice that every fare on Qantas will earn at least 1 EQM per mile flown, which is great since those flights are a very long distance.
If you're flying in Premium Economy, you'll earn 1.5 EQM per mile flown across partners.
If you're flying in Business or First, you'll earn at least 1.5 EQM per mile flown. Some partners (British Airways, Qantas, Finnair, Iberia, Japan Airlines) will earn 2 EQM per mile flown. Super-expensive full-fare business or first will earn 3 EQM per mile flown.
Earning EQM through Credit Cards
Another way to earn EQM without flying is through American Airlines' co-branded credit card partners. The Citi/AAdvantage Executive World Elite Mastercard earns 10,000 EQM per year if you spend $40,000 on the card. Other Citi AA cards don't offer this feature.
If you've upgraded your Barclaycard Aviator Red Mastercard to the Silver card, you could earn 5,000 EQM for putting $20,000 in spend on the card, up to 10,000 EQM per year. If you have the Barclaycard Aviator Business Mastercard, you can earn 3,000 EQM each calendar year for spending $25,000 on the card.
Overall, I hope this guide helps you earn status on American. As always, we're here in the comments to answer any more specific questions you might have!