15 Best Macy's Black Friday Deals for 2018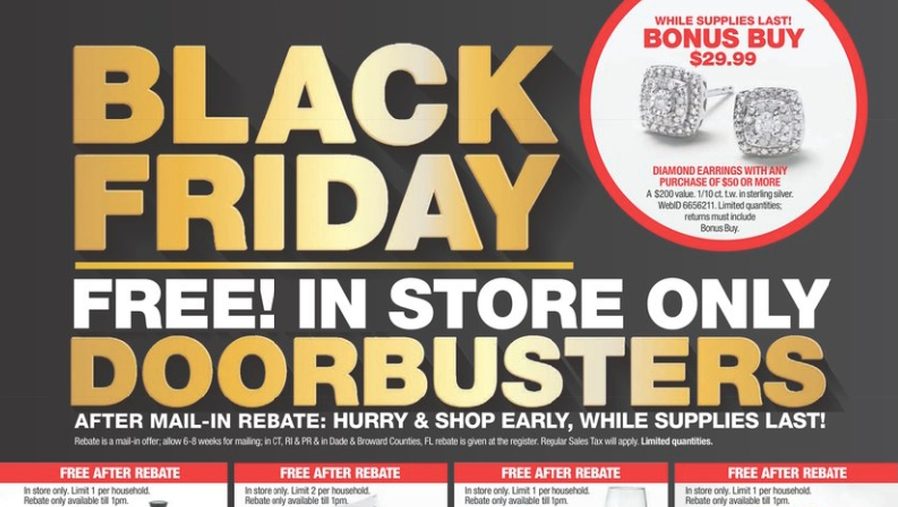 While plenty of our favorite deals are back in the 2018 edition of Macy's Black Friday ad, all of the free-after-rebate goodies on the cover are a delightful surprise from an otherwise predictable Black Friday sale. Let's dig in.
When does the Macy's Black Friday sale start?
According to their Black Friday ad, Macy's will launch their Black Friday sale on Thursday November 22, 2018 – better known as Thanksgiving Day. If you're planning to shop in-store, the doors will open at 5pm local time. For everyone shopping online, look for the sale to go live at midnight Pacific time.
Use Macy's coupons and free shipping hacks for an even better deal.
There are two coupons on the cover of the Macy's Black Friday ad. The first is for $10 off $25 and can be applied to select sale and clearance apparel and home items. The second is for $20 off $50 and subject to the same conditions. Don't get discouraged by the long list of exclusions; chances are pretty good that there's something in your cart that will qualify for that extra discount. We keep our collection of Macy's promo codes up to date, so don't forget to check before you buy!
You're also not stuck with having to spend $49 or more to get free shipping. Just add any beauty item to your cart and your entire order will ship for free. Even a $3 sheet mask or lip balm will do!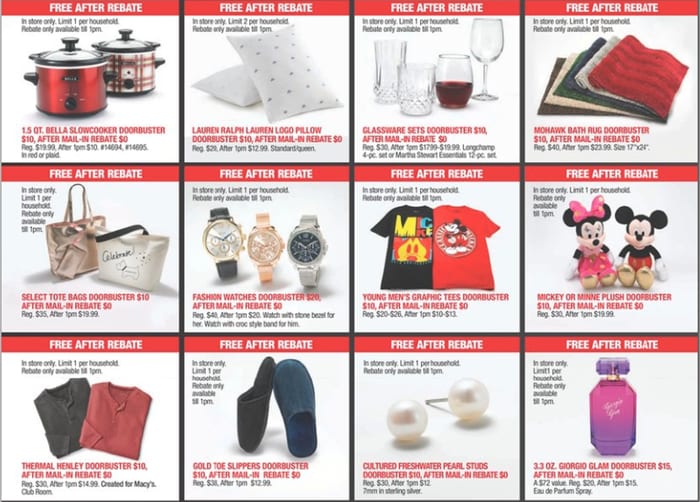 Check out all the free stuff!
New for 2018, Macy's will offer a whole cartload of free doorbusters. There is a catch, of course: they're only free after mail-in rebate, so you'll pay up front, then complete some paperwork and wait for a Visa Prepaid card to show up in the mail. They're also only available in-store until 1pm on Black Friday, or while supplies last.
The list includes:
1.5-qt Bella Slow Cooker (reg. $19.99)
Lauren Ralph Lauren Logo Pillow (reg. $20)
Longchamp 4-pc Glassware Set or Martha Stewart Essentials Glassware Set (reg. $17.99-19.99)
Mohawk Bath Rug (reg. $40)
Select Tote Bags (reg. $35)
Fashion Watches (reg. $40)
Young Men's Graphic Tees (reg. $20-$26)
Mickey or Minnie Plush (reg. $30)
Thermal Henley (reg. $30)
Gold Toe Slippers (reg. $38)
Cultured Freshwater Pearl Studs (reg. $30)
3.3 oz Giorgio Glam Eau de Parfum Spray (reg. $20, a $72 value)
You can see them all on page 1 of the Macy's Black Friday ad.
Our Favorite Macy's Black Friday Deals of 2018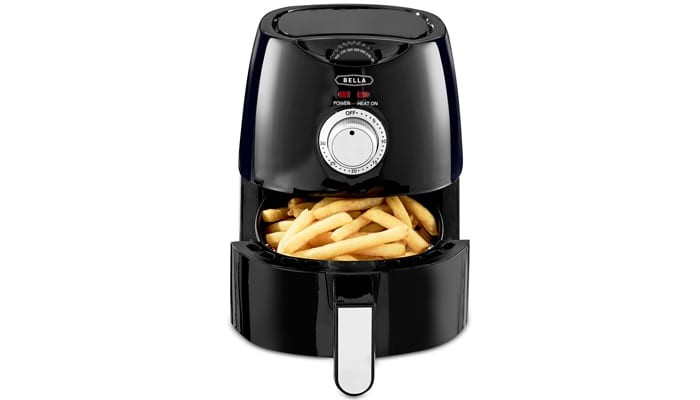 Bella Air Fryer 1.2-qt
Ad Price: $7.99 after rebate (was $44.99)
Rebate: $12
This air fryer is the same size as the $4.99 doorbuster version at JCPenney, but you won't have to brave the crowds to get it. Though you will have to move quickly, even online – we believe it will sell out fast.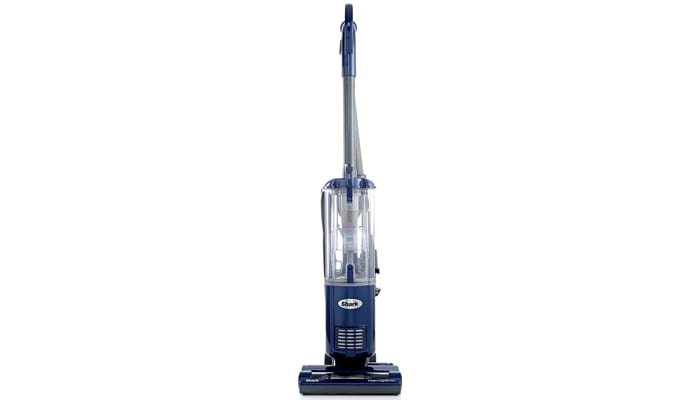 Shark Navigator Light Vacuum
Ad Price: $78.99 (was $162.99)
This is one of the best Black Friday discounts we've seen on the Shark Navigator series thus far.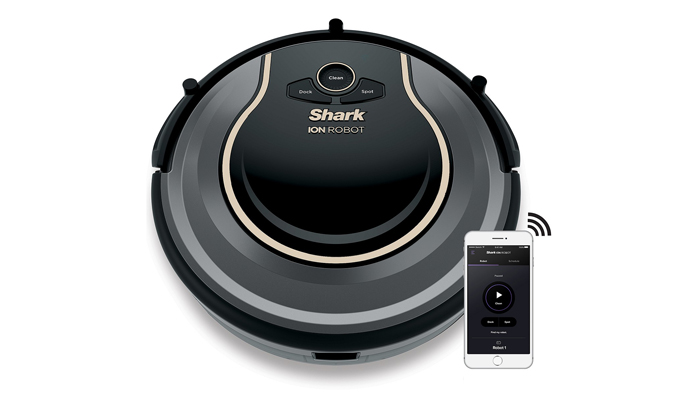 Shark ION Robot Vacuum
Ad Price: $229.99 (was $474.99)
Another solid entry in the robot vacuum category, the Shark ION has a mobile app that gives you remote control.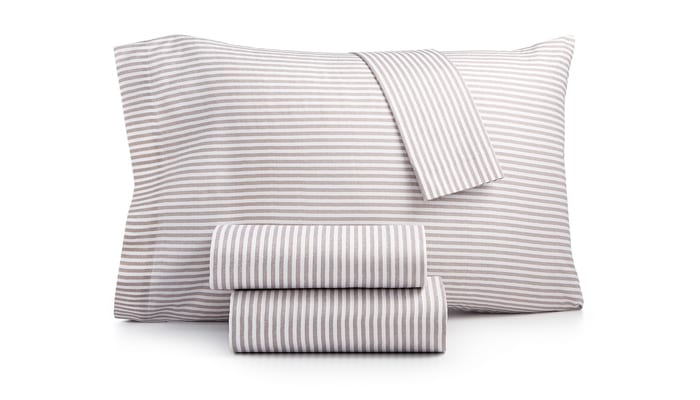 Twin Microfiber Sheet Sets
Ad Price: $5.99 (was $25)
This is a wow price on twin sheets. Normally $25, you can choose from several different patterns and stock up without breaking your budget.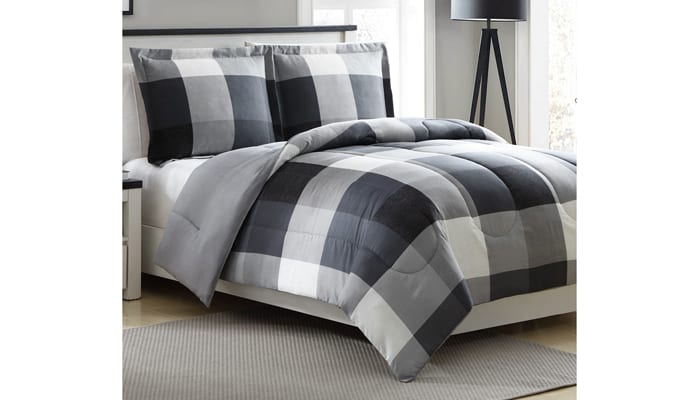 3-pc Comforter Sets
Ad Price: $17.99 (was $80)
We've seen plenty of comforter sets like these selling very well at higher price points throughout the last year. The $17.99 price tag is a steal.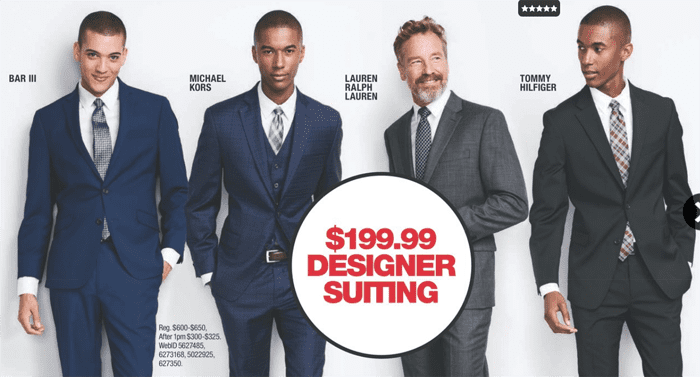 Men's Designer Suiting
Ad Price: $199.99 (was $600-$650)
Rarely will you find men's suits getting a discount treatment this good.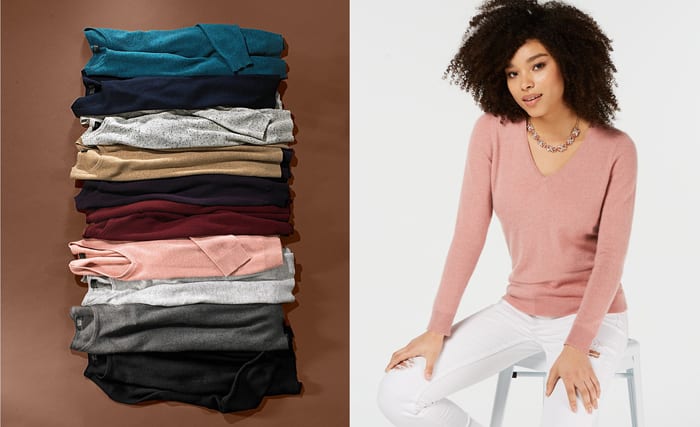 Women's Charter Club Cashmere Sweaters 
Ad Price: $39.99 (was $139-$159)
We love these luxuriously soft and highly giftable cashmere sweaters so much that they find a place on our list of the best Black Friday deals every year – not just at Macy's, but across all Black Friday sales.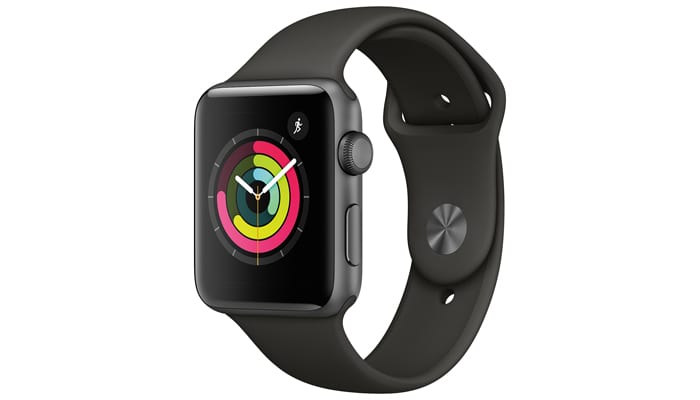 Apple Watch Series 3
Ad Price: $199.99 (was $279)
You probably weren't thinking about Macy's for an Apple Watch, were you? The discount here is going to be pretty much the same as you'll see everywhere, but the deal is solid no matter where you pick it up.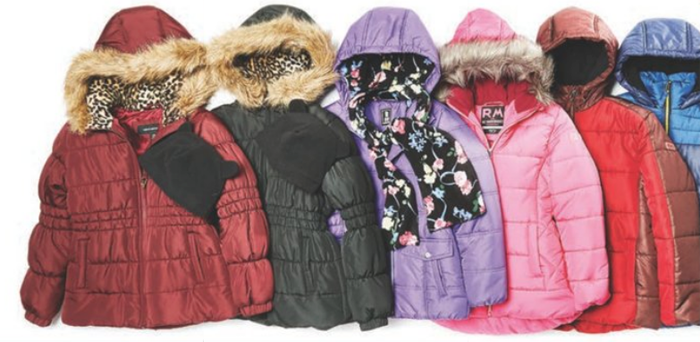 Kids Puffer Jackets
Ad Price: $15.99 (was $75-$85)
Anytime kids' puffer jackets are this cheap, we'll rate it a solid buy. And the faux-fur trimmed hoods are adorable!
Packable Down Coats
Ad Price: $39.99 (was $100)
Down-filled anything has an expensive reputation, but these packable down jackets are extremely affordable and come in a range of colors.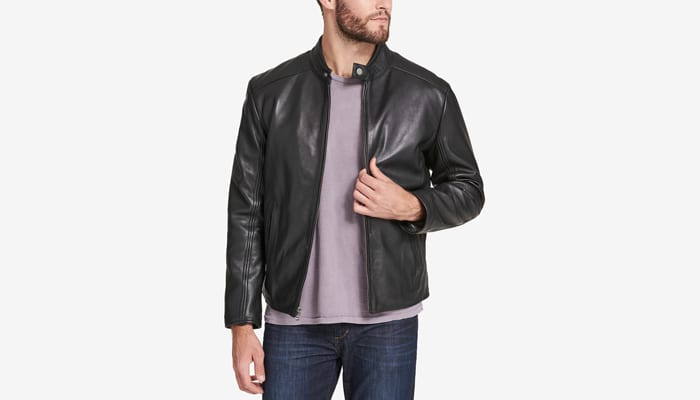 Men's Leather Jacket
Ad Price: $199.99 (was $595)
Leather has a pricey reputation, too, so we're excited to see this men's black leather jacket marked down to something less stratospheric. The jacket shown here is by Marc New York.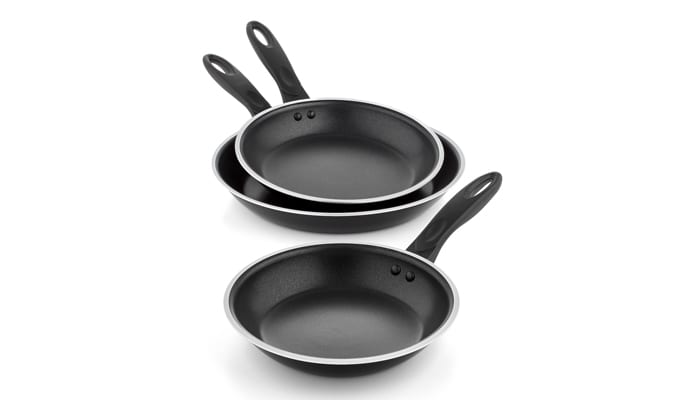 Tools of the Trade 3-pc Fry Pan Set
Ad Price: $7.99 after rebate (was $44.99)
Rebate: $12
We like this 3-pack of nonstick frying pans that come in at $7.99 after a $12 mail-in rebate. These may be a good one to grab as a gift for any college kids or recent grads in your life. Or for yourself. You can never have too many frying pans, right?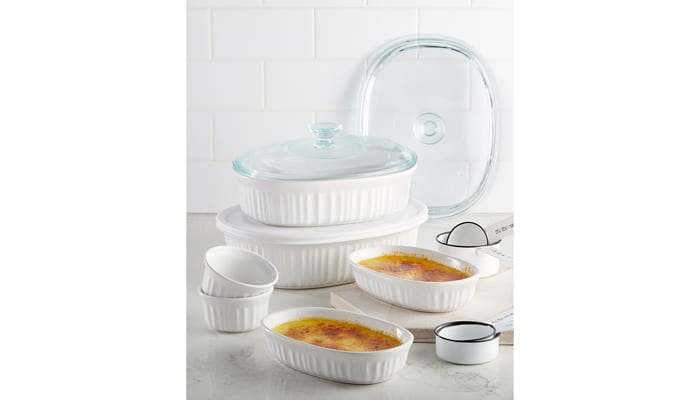 Corningware 10-pc Set
Ad Price: $17.99 after rebate (was $79.99)
Rebate: $10
This is the lowest price we've ever seen on this set of Corningware casserole dishes.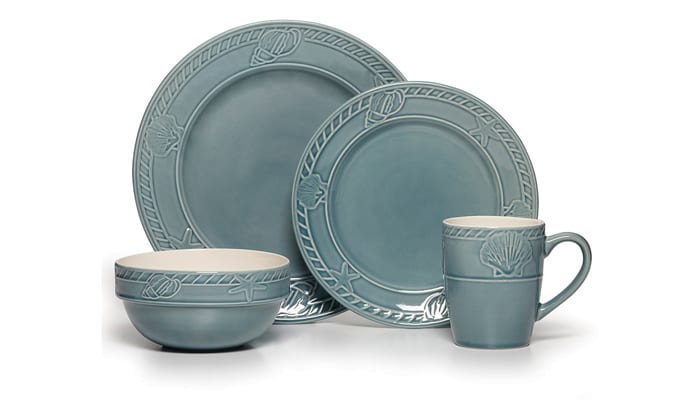 Pfaltzgraff 16-pc Dinnerware Sets
Ad Price: $24.99 (was $100)
It's not unusual to see a pattern or two marked down to this price, but on Black Friday, that price tag will apply to all of the $100 Pfaltzgraff dinnerware sets. The 16 piece set includes four 4-piece place settings: a dinner plate, salad plate, bowl, and mug.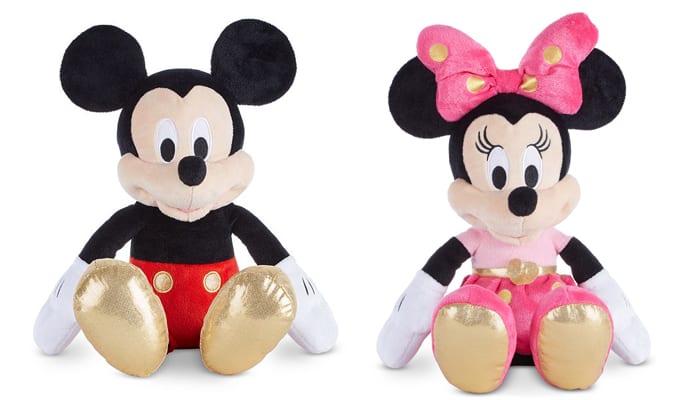 Mickey or Minnie Plush Toy
Ad Price: FREE after rebate (was $30)
Rebate: $10
**in-store only**
You knew we couldn't end this list without at least one of those free-after rebate items, right? We chose the Mickey and Minnie plush toys because let's face it, all of us know some kids who would love them. It's an easy and ultimately free way to get one more gift under the tree for some extra smiles on Christmas morning. How can a bath rug possibly compete with that?