6 Easy Ways to Make the Most of Your Post-Christmas Returns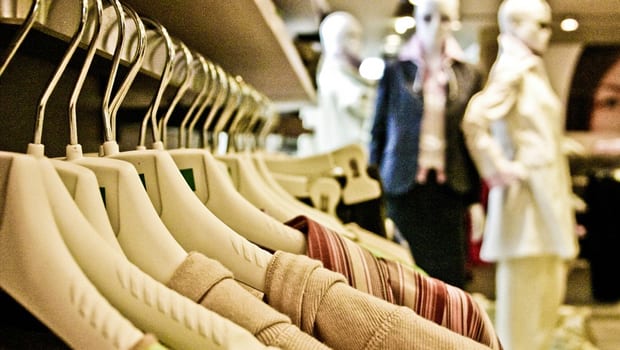 Christmas presents are the best, except when they aren't. Maybe the sweater Aunt Lisa picked out just isn't your style (or size), maybe you already have three copies of the book Dad stuffed in your stocking, or maybe you bought mom a CD from an artist she secretly hates. Whatever the situation, it's almost guaranteed that someone from your holiday party will be heading to the store to return some unwanted gifts come Boxing Day.

Of course, returning unwanted or broken products is not an act that's exclusive to the holiday season. No matter the month, there's always something lying around the house that needs to be taken back and either exchanged for something else, or refunded for cash.
Here are our tips for how to return stuff like a pro, no matter the season:
Whenever you shop (whether for yourself or someone else), stick to stores with free returns.
Many online stores offer free return shipping, which means you can shop online as you would in-store, buying multiple sizes of the clothes you want, trying them on in the comfort of your own home, and easily sending back what doesn't fit for free.
Use this trick to get free returns AND free shipping.
It's a common dilemma. You want that $10 pair of gloves but the site they're on only offers free shipping over $50. What's a girl to do? Check to make sure returns are free, then order $40 worth of additional items. Once you get your package in the mail, send back whatever you didn't want and you just got those $10 gloves without having to pay a shipping fee. To get your money back even faster, order from a store that allows free in-store returns (like Target or Walmart), and you can get a refund on the same day your package arrives!
Always pay with a credit card.
Most major credit cards offer cardholders the ability to dispute their transactions, so if something you order online arrives damaged, doesn't arrive at all, or isn't what was promised and the retailer isn't cooperating, your credit card company will protect you. We wrote an article a few months ago about how to request a chargeback from your credit card company, which you can check out here if you're interested. Just make sure you keep all receipts, emails, packing slips, tags and packaging to back up your claims.
Most credit cards also offer extended warranties on big ticket items you purchase with that card, which is yet another reason to pay with a credit card when you're going to be dropping some serious cash.
Contact the seller.
When buying on sites like eBay and Amazon, make sure to politely contact the item seller through the site if you're unsatisfied with your order. Give them a chance to make things right before you have to bring your case to the site. If you do have to escalate the case, at least everything is on record through the site, and you can then go through their process to get a refund.
Don't shop at places that don't allow returns.
This may seem like a no-brainer, but if you have any inkling that you may not like what you're purchasing, buy it somewhere else. There are likely plenty of other places that DO offer returns where you can purchase the item in question, and to be safe you should always make sure to check a store's individual return policy, especially if you're not positive you're going to keep what you're buying.
If all else fails, sell it!
So you're in possession of something you're not totally into, but the store it's from doesn't offer returns. Sell it online! If it's a gift, you'll get money you can spend on something you actually want, and if you paid for it, you can make your money back or even make small profit. 
Our picks for stores with the best return policies:
Which stores do you think have the best return policies? Let us know in the comments below!