9 of the Best Running Shoes of 2017 According to a Runner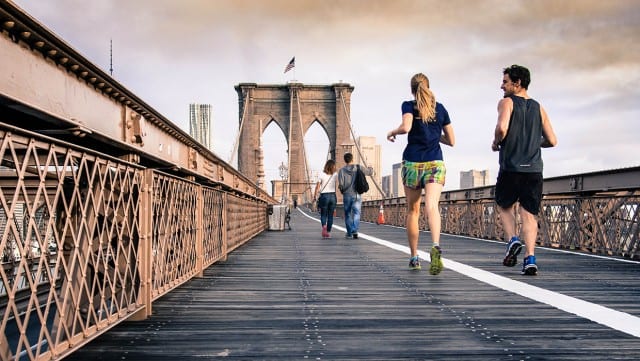 You're a runner. You love nothing more than hitting the pavement rain or shine, after a long day at work, or before the sun rises like a true champ. There's a meditative quality to it, where only your thoughts and your stride exist. The only thing that could possibly break your zen is the pain in your feet, which depending on your choice of footwear could tarnish the entire experience. 
As an dedicated runner myself, I've gone through mountains of shoes over the past decade. You name the brand — Nike, Under Armour, Adidas — I've broken them all. You will cover hundreds of miles in your chosen pair, so like a marriage, it's gotta be perfect.
To create this list we researched polls, customer reviews, and took the word of prominent runner's magazines in their Editor's Choices. We've also tested a few of these personally. But the rule persists that every runner is different, and no shoe is perfect; it entirely depends on your style, running location, and brand preference. However, each pick is backed by thousands of reviews indicating that they're as close as they come to perfection.

New Balance Fresh Foam Zante v3
Runner's World, the leading runner's magazine, awarded the New Balance Fresh Foam Zante v3 the Editor's Choice Award in Spring 2017. The Fresh Foam Zante line is one of New Balance's most coveted, and the newest v3 is the creme de la creme. Consumers rave about their comfort, but their key value lies in their toe spring, which provides unique responsiveness. They have a signature New Balance retro 1975 look, built with no-sew styling and engineered mesh uppers for a snug fit.
Where to find them for the lowest price:

Adidas UltraBOOST
In April, Sports Illustrated ranked the Adidas UltraBOOST the best shoe of the year. Per their reasoning, these Adidas can double as a fashion shoe. "Brand new pairs already feel broken in," they also said. This shoe features a curved front that allows runners to quickly transition from heel to the toe. As some put it, it feels as if you aren't even wearing shoes. Their Primeknit uppers–basically an Adidas iteration of the Nike's Flyknit–create this light, quick feel. FinishLine customers give the Adidas UltraBOOST an average of 4.7 out of 5 stars.
Where to find them for the lowest price:

Brooks Ghost 10
Runner's World gave the Brooks Ghost 10 the Editor's Choice for Fall 2017; they're also ranked No. 1 at Running Shoes Guru, a popular shoe review site. The sole critique is the Brooks Ghost 10's porous uppers, which may get your feet wet if you run in the rain. Their best feature, according to Running Shoes Guru, is the "energy return", or bounce, you get from each stride.
Near-perfect reviews at Zappos point to their BioMoGo DNA cushioning that adapts to your foot, which alongside their Segmented Crash Pads, provides one of the smoothest rides. Their seamless mesh uppers stretch as you run and contour to your unique running style. Plus, their plush collar and tongue provide additional comfort.
Where to find them for the lowest price:

Nike Flyknit Racer
RunRepeat–a site run by self-described running geeks–and their 60,000 voters gave the Nike Flyknit Racers the best rating out of all Nikes in 2017. Additionally, more than 600 reviewers gave them 4.6 stars out 5 at Nike.com. Their rave reviews most likely stem from their perfection of Nike's Flyknit technology–a patented feature that came about when runners voiced their desire for a shoe as snug as a sock with the fit of a sock. Occasionally Flyknit tech "chokes" the foot, creating a tight feel; but reviewers say there is no "choke" with the Nike Flyknit Racer. They're unanimously described as comfy.
Where to find them for the lowest price:

ASICS GEL-Fortitude 7
Separating the ASICS Gel Fortitude 7 from the pack is their anti-odor ComforDry insoles. But that's not the only reason they're the highest rated ASICS at RunRepeat. More than 50 reviewers at Amazon give them an average of 4.6 out of 5 stars for their plush, responsive feel. As one reviewer states, "Extremely comfortable. Work great for long periods of standing or walking. I typically walk 7-10 miles in an 8 hour shift and these are probably the most comfortable shoes I have in my 'shoe rotation'." So if you work somewhere that requires extended time on your feet, the ASICS Gel Fortitude 7 may be the answer.
Where to find them for the lowest price:

New Balance 990 v4
If you're the type who buys for life, the New Balance 990 v4 features multiple technologies that keep it from breaking down. One of which is the leather pigskin upper. The leather translates to a long lifespan, and their breathable mesh keeps them feeling great for years. One drawback is their bulky, heavy style, which just comes with the territory of durable footwear.
These New Balances get 4.6 out of 5 stars at both the New Balance website and on Amazon. They're the highest rated New Balances at RunRepeat, receiving a solid 93/100 from 740 reviews. Plus, if you're into buying American, these New Balances are manufactured in the States.
Where to find them for the lowest price: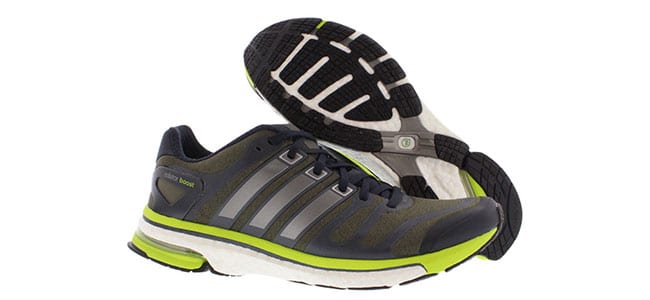 Adidas Adistar Boost ESM
RunRepeat ranked the Adidas Adistar Boost ESM best overall in September 2017. One reviewer states that after 50 miles of use, they showed absolutely zero sign of wear.
The strongest suit of this Adidas style is their patented Boost ESM midsole. These midsoles were created for "energy returns," which is another way of saying first-class bounce. A close second feature is their thick outsole rubbers; one reviewer states that they "provide great grip in all road conditions, even working fairly well on crushed limestone paths compare to other road shoes." The reviewer went on to gush that they're the most comfortable Adidas he's ever worn. This consensus brought the Adidas Adistar Boost ESMs to No. 1 with a 97/100 rating.
Where to find them for the lowest price:

ASICS Gel-Kayano 23
A website called RunnerClick, which doesn't get paid for reviews (watch out for those!), gave the women's ASICS Gel-Kayano 23 the Editor's Choice Award for 2017. Like its Flyknit and Primeknit siblings, the ASICS FluidFit upper offers a glove-like fit, adapting to the runner's distinct foot. In addition to their stretch mesh, these ASICS have FlyteFoam technology, providing lightweight, cushioned comfort. Topping it off is their Ortholite sock liners, giving them another layer of protection and support.
Where to find them for the lowest price:

Nike Air Zoom Pegasus 33
The Nike Air Zoom Pegasus 33 somehow finds itself on every list for best running shoe. They came in second place among Nikes at RunRepeat.com, receiving 94/100 from 342 reviews. A jack of all trades, this shoe has been called the "Swiss Army Knife" of Nikes. It offers all-around versatility. They have a Zoom Air unit stretching from the heel all the way to the forefoot, which gives a high amount of support for its lightness. If you want a shoe that offers a little bit of everything, the Nike Air Zoom Pegasus 33 might be the shoe for you.
Where to find them for the lowest price:
Related coupons: