The 7 Best Stores for Finding Hunter Boots on Sale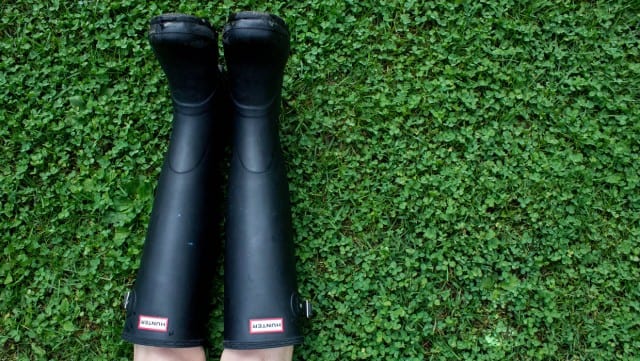 As winter turns to spring, and snow turns to slush and rain, you'll be grateful for a good pair of rain boots – and Hunter boots are currently the gold standard in terms of both fashion and function. Such popularity often comes with a price tag, so we're all on the hunt for prices that are falling as fast as those legendary April showers. Keep reading for where to find Hunter Boots on sale.
Lucky for you, finding the lowest price on just about anything is what we do best. We've found more than a few amazing deals on Hunter boots over the years, so we have a few thoughts on where you'll want to look to find the best deals. Let's dive in!
The Best Places to Look for Cheap Hunter Boots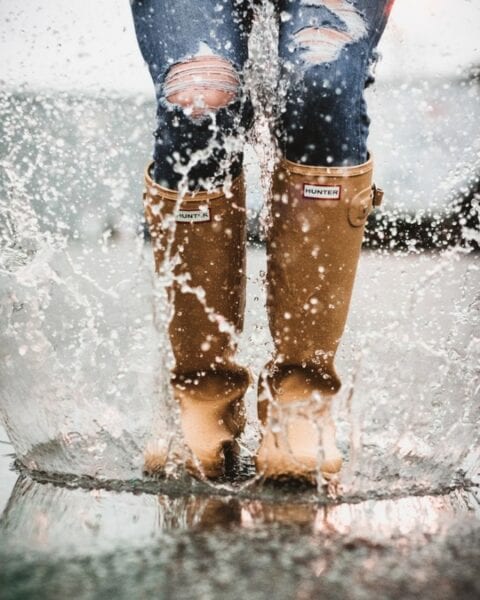 Do not skip Zappos in your search for the perfect Hunter boots deal. Zappos famously does not have coupons, but the Hunter brand is excluded from coupons at most retailers that do have them, and that puts everyone on a remarkably level playing field. Plus, the selection at Zappos goes a lot deeper than many other stores on our list AND every order is guaranteed free shipping.
We regularly see select styles of Hunter boots on sale for up to 50% off at Nordstrom. Plus, their shipping is always free! Join the Nordy Club rewards program to earn points towards your next pair.
There's also plenty of discounted Hunter boots to peruse at Nordstrom Rack, where you'll find all the classic glossy boots your heart could possibly desire. We've seen boots here marked down as much as 60% off! You'll need to spend $100 or more to get free shipping.
Good ole Bloomies is one of our go-to stops for cheap Hunter boots. The selection of boots on sale is pretty solid, and we've seen the discounts go as high as 58%. Loyallists can use their rewards to save even more.
Of course, we can't have a list like this and not mention Hunter itself as a source for great deals. As we find with so many of our favorite brands, like Kate Spade and Dooney & Bourke for example, deal hunters should never overlook the brand's own website – though we also like the convenience of their official Amazon storefront. Not only are you likely to find a broad selection of sale inventory, you also never have to worry about whether or not your Hunter boots are authentic. It's hard to argue when you're getting both a sweet discount and peace of mind.
You'll find some of the better Hunter discounts at Rue La La, which is why we're including them here, but styles can be limited and tend to go quickly. Plus, you'll pay $9.99 for shipping (unless you've placed another order with them within the last 30 days in which case you'll get free shipping) so be sure to do all the comparison shopping math before jumping on a deal.
Some other stores you may want to check out as well include ASOS, DSW, and Walmart.
More Tips for Getting a Deal on Hunter Boots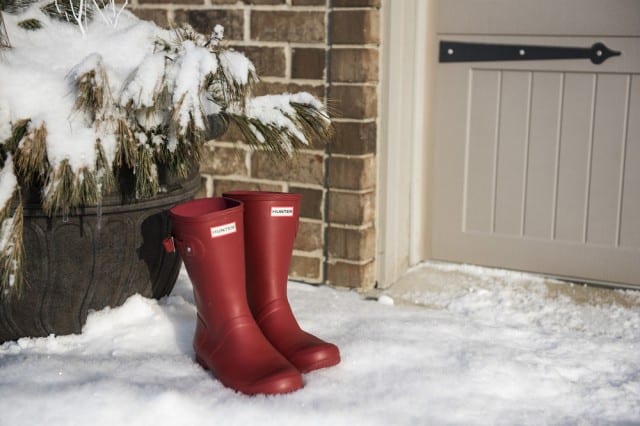 Pay with a Cash Back Credit Card
Use your favorite cash back credit card to pay for your new Hunter boots. Maybe a 2% discount doesn't sound like much to you, but it can help to chip away at the cost. Just be sure to pay off the entire balance every month lest the interest fees wipe out any savings benefit.
Save up your loyalty points
Taking advantage of Bloomingdale's Loyallist rewards program or The Nordy Club at Nordstrom and Nordstrom Rack can save you some serious dough if you're already a regular shopper at any of those stores. Just bank your points, then cash them out on your next great Hunter boots purchase to score a discount.
Set up a Hunter Boots Deal Alert at Brad's Deals
If you haven't quite found the deal you're looking for, or you'd just rather sit back and let the best Hunter boot deals come to you, then we recommend taking advantage of our Deal Alert feature. All you need to do is pop "Hunter Boots" into our search bar, then click on the green "Create Alert" button. Next time we find a great pair of Hunter boots on sale, we'll leave a note for you in your email.
Create an alert: Hunter Boots
Related coupons: