You really should buy your next winter coat right now.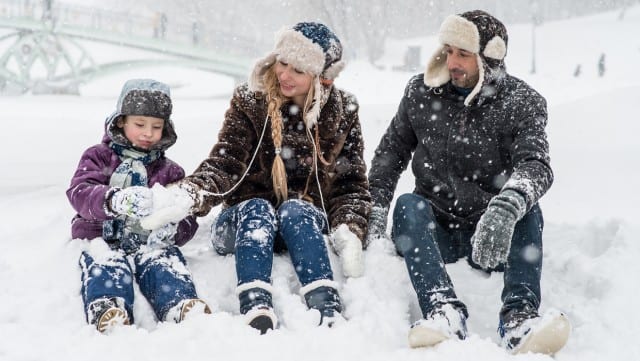 I know this is literally the last thing you want to be thinking about heading into all of the warm summer days to follow, but here's the thing – some of the best deals you'll see all year on winter outerwear are happening right now. Grab it and stash it is a solid plan.
It's one of those super trite, cliche things you hear shopping experts say and never quite take seriously since hardly anyone actually thinks about buying winter gear until they need it (and when prices are highest), so we almost feel bad suggesting it here. Well, if by almost you mean that we don't feel bad at all because just look at these deals, people!
There are a couple things to keep in mind when shopping deals on offseason winter coats, because of course there are. I polled our deal editors for some tips to get you started.
Note that you're buying last season's styles.
If you're really hung up on having the latest North Face styles or the most current Patagonia pullover patterns, you'll want to wait until fall when new styles arrive. For the rest of us, however, there are some incredible deals on brands and styles that are often beyond our budgets at any other time of year.
Quantities and sizes may be limited.
Since retailers are clearing out last year's surplus styles, there are going to be situations where only a handful are left, or popular sizes may have sold out months ago. This isn't always the case, but don't be surprised when you run across it, and don't get frustrated! There's still so much good stuff out there to snap up!
Subscribe to the store newsletter for an extra discount.
Some outerwear retailers offer extra discounts that stack on clearance prices when you sign up for their newsletter. It's not unusual to see 10-20% offered as a newsletter incentive. Considering that outerwear can get pricey, even a 5% discount on a clearance coat can make a significant dent in the price.
Don't forget the kids!
It's not usually too hard to make an educated guess about what size your kids will be wearing six months from now, so be sure to stock them up, too. Don't forget accessories like hats, gloves, and boots which they'll outgrow much more slowly.