Where to Find Big and Tall Men's Clothing Online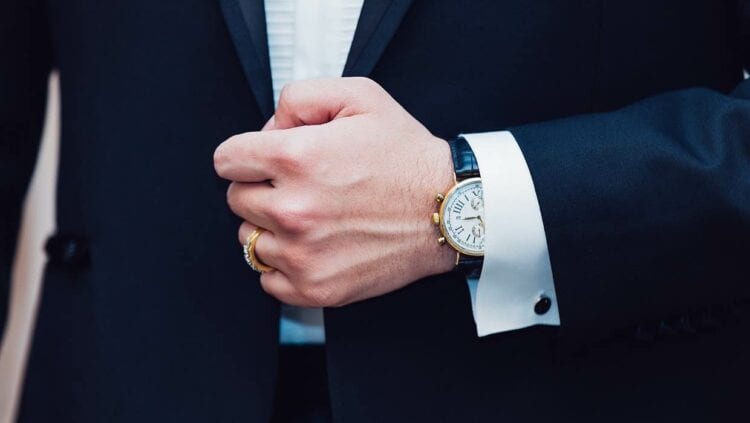 I've been a big guy my whole life. By the time I was a sophomore in high school, I was 6'6″ and had to start shopping at the 'big and tall' store. I was only 15 years old, and was not ready to be dressing exclusively in clothes designed for dads. "But mom, I don't wanna wear velour tracksuits and elastic-waist khakis to school!" Here's where I shop as an adult for big and tall men's clothing.
Back then, options were limited. Shoes were an even bigger challenge, as there was only one shoe outlet, an hour away in another state, which carried some extended sizes. We would go there periodically and pretty much buy whatever they had in size 15. I might need dress shoes or want some sandals for the summer, but if they had size 15 winter boots, that's what I walked out wearing. For some reason, basketball shoes were the easiest to find in my size. I guess shoe manufacturers assume that tall people play basketball, and do nothing else with their time. We like the beach too, ya know!
But then came the internet, and my whole world changed. No longer did searching for clothes mean an all-weekend excursion to the states-away outlets in search of anything that fit. I could now replace my velour tracksuits with brand name jeans, and my basketball shoes with penny loafers, which look much better with a suit at Christmas than those Converse high tops.
At first, all I could find were specialty shops that catered only to big dudes. But a short time later, tons of big name retailers started carrying extended sizes online. Thanks to the magic of the internet, I could match my shorter friends with cool sweaters, and could finally rock a sweet three-in-one winter jacket like all the other kids.
If you've had similar struggles, just know you're not alone. Here are 17 stores that carry extended sizes online:
Related article: Where to Find Deals on Large and Wide Shoes for Men
Sites that are exclusively for men's extended sizes:
In the past few years, we've seen a lot of plus-size fashion brands for women popping up online, which I think is great! But the plus-size male fashion market is still struggling. It would be nice if for every Torrid or Eloquii, we'd see an equally hip men's brand pop up. While it's taking a little longer to make plus-sized/big and tall men's fashion mainstream, there ARE several brands out there doing it, and doing it well. Check these out:
How about you? Any sites out there that offer extended sizes and broader options for us broader folks? Share with us below in the comments.