26 Black-Owned Beauty Brands We Love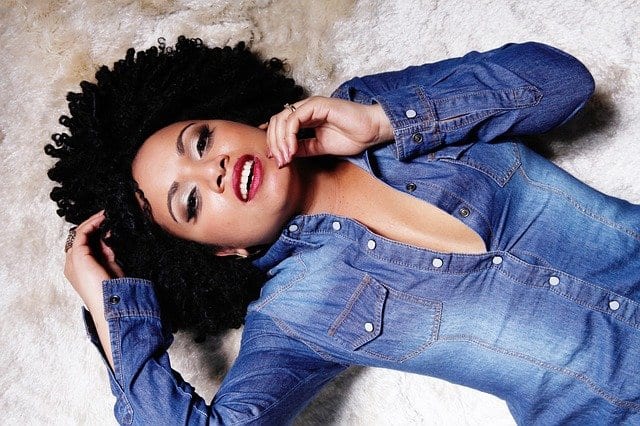 We've got another roundup of some Black-owned businesses for you to shop and support! This time we're specifically highlighting some Black-owned beauty brands and Black-owned beauty products. We love that a lot of these brands offer more natural options and that they strive for inclusivity and diversity not only in their companies but also in their products. We love seeing more skin tones offered for foundations, more brands that give back to their communities, and hair care for a wide variety of natural textures and curls. So if you want to shop some of these amazing brands, keep reading for some of our favorites!
You can buy many of these Black-owned beauty brands at Ulta and Sephora, or directly from the company.
Table of Contents
Black-owned Skincare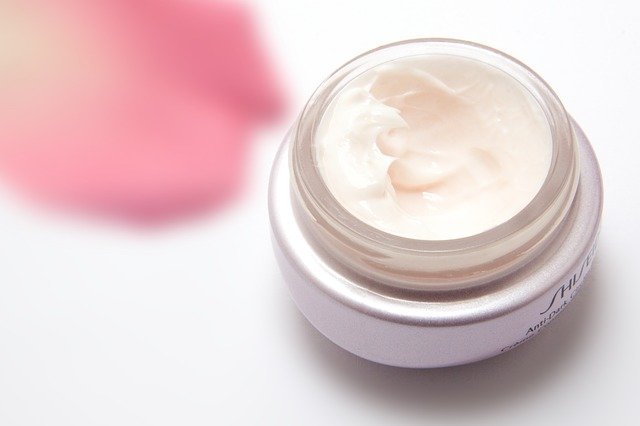 Black Girl Sunscreen
Created for melanin women to have a sunscreen brand that caters exclusively to them, Black Girl Sunscreen does not use parabens or harmful chemicals and leaves no white residue. Shop at Ulta or at BlackGirlSunscreen.com
Epi.logic
This science-based skincare line from Dr. Chaneve Jeanniton is designed to cater to nearly all skin types, including sensitive and post-treatment skin with high-quality, researched ingredients. Shop Epi.logic on their website.
Kaike
This plant-based beauty brand, pronounced "cake", was founded in 2015 by Keli Smith. They create multi-purpose products to solve a variety of skincare issues specific to melanin-rich skin. Shop Kaike on their website.
Keys Soulcare
A clean, safe, skincare line created by Alicia Keys with dermatologist Dr. Renée Snyder to be nurturing not only for your skin, but also your mind, body, and spirit. This is a favorite of our editor Laura. She appreciates the positive message and emphasis on self-care. Shop Keys Soulcare at Ulta.
Klur
Created by esthetician and formulator, Lesley Thornton, the Klur brand strives to focus on clean, ethical, and inclusive beauty. She believes that skin wellness can be achieved with well-considered, clean products and minimal maintenance. Shop these products on the Klur website.
Moonbeam Body Therapy
Moonbeam Body Therapy is an earth-conscious self-care and mental + physical maintenance company based in Houston, Texas. Created by Mariel Thomas, a middle school STEM educator, in her grandmother's kitchen they offer natural, environmentally friendly, and cruelty-free products like hair oil, soaking salts, cold process soap, and more. Learn more on their Instagram page.
Shani Darden
The anti-aging skincare from Shani Darden is a cult favorite, and for good reason. Founded by expert esthetician Shani Darden, the simple, yet effective solutions she's created, especially her Retinol Reform® serum, have gained a celebrity following. Shop Shani Darden skincare at Sephora.
Urban Hydration
A clean beauty brand with an honorable mission founded by Psyche and Vontoba Terry, Urban Hydration donates 1 gallon of water for every product sold and they also dedicated its first clean water drinking well to 300 Kenyan school children in 2018. Shop Urban Hydration on Ulta for some of their skincare or shop the Urban Hydration website for all of their haircare, skincare, and body care products.
Black-owned Makeup Brands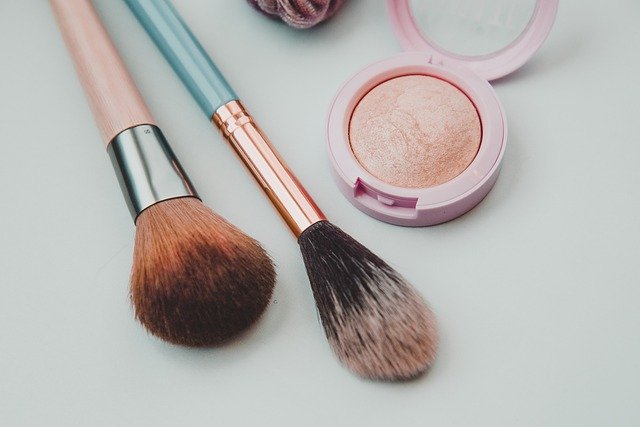 Beauty Bakerie
Cashmere Nicole, a breast cancer survivor (!!), started Beauty Bakerie in 2011 wanting to be more conscious about what she puts in and on her body. Not only does her brand create cruelty-free, all-inclusive cosmetics, she also founded Sugar Homes in 2016 to support the needs of orphaned children worldwide. You can shop Beauty Bakerie at Ulta.
BLK/OPL
For over 25 years Black Opal has focused on providing cosmetics to Black women and women of color and they also just recently became Black-owned in 2019. Their high-quality cosmetics are created in a wide rage of shades for women of color and are all under $20. Shop BLK/OPL at Ulta.
Fenty Beauty
Fenty Beauty, by Rihanna, is a hugely popular cosmetics brand and a favorite of both Lindsay and Laura on our editorial team. Fenty Beauty was created to fill the void Rihanna saw in makeup for all skin types and tones. They currently have an unmatched number of shades for a wide variety of skin tones and aspire to make everyone feel included. Shop Fenty Beauty at Sephora.
Juvia's Place
Juvia's Place has created rich, vibrant, highly-pigmented shades for all skin tones and for both men and women. They believe in inclusive beauty and their wide range of shades can take you from the office to vacation and back. Shop Juvia's Place at Ulta or on their website.
Mented Cosmetics
Created by KJ Miller and Amanda E. Johnson over a glass of wine in order to give every woman a chance to find herself in the world of beauty, no matter her skin tone. Their lipsticks are vegan, paraben-free, non-toxic, and cruelty-free. You can also find foundation, blush, and more at Ulta.
UOMA Beauty
With over 50 foundation shades, UOMA is one of the most inclusive beauty brands on our list. Founded by Nigerian-born, LA & London-based former beauty executive Sharon Chuter, UOMA means beautiful and strives to welcome everyone into their tribe. You can shop Uoma at Ulta.
Black-owned Hair Care Products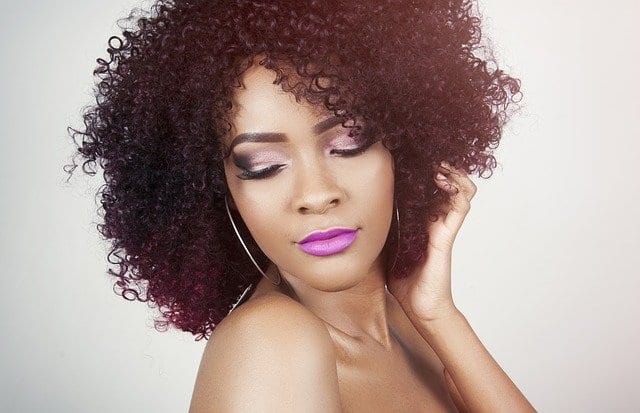 Briogeo
This is a brand several Brad's Deals employees love. Briogeo features texture-specific formulas and something for everyone. Founder Nancy Twine set out to create a hair care line that treats our hair the same way we treat our skin, by nurturing, hydrating, and protecting it. All Briogeo products are 90-100% naturally derived and free of the harsh ingredients found in other hair care products like sulfates, phthalates, and silicones. Shop Briogeo's hair care at Ulta.
Design Essentials
Cornell McBride, Sr., founder and CEO, launched Design Essentials in 1990. They strive to be your partner in style and provide products that you can depend on to cleanse, condition, nourish, revitalize and restore your hair to its natural beauty. You can shop Design Essentials products at Ulta.
Flora & Curl
Founded in 2017 by Rose Ovensehi, Flora & Curl is a moisture-centered hair care line that centers around plant-powered ingredients like mineral clays, fruit and flower oils, and herbs. Each month, Flora & Curl donates 1% of net profits to the non-profit organizations, She's the First and Legal Defense Fund. Shop their clean, natural products at Ulta.
Kreyòl Essence
Founder Yve-Car Momperousse started Kreyòl Essence when she couldn't seem to find the liquid gold, Haitian Black Castor Oil, to help fix her hair after a stylist burned it. In her hair care line, you'll find Haitian Black Castor Oil in shampoo, conditioner, body creams, oils, and hair masks. With ingredients sourced from Haiti and Haitian employees (90% of which are women), Kreyòl Essence hopes to help create jobs and stimulate the Haitian economy. Shop their hair and body care at Ulta.
The Mane Choice
The Mane Choice is built on a foundation of research and the "beauty, health, science" approach by Courtney Adeleye, a Bachelor's Degree Registered Nurse, who used to create these healthy hair products in her home kitchen. She and her husband, a medical doctor, work together to create hair products that work from the inside out. Shop The Mane Choice at Ulta.
Melanin Haircare
Founded in 2015 by sisters Whitney and Taffeta White, Melanin Haircare uses high-quality ingredients and has been evaluated by the EWG as completely clean and non-toxic. These natural hair care products are ideal for all hair textures and are safe for children. You can shop Melanin Haircare at Ulta.
Mixed Chicks
Wendi Levy and Kim Etheredge wanted to create hair care for multi-cultural people with hard to manage hair. By blending different products from different stores, they started to understand what worked on their hair textures and types and began creating these blends for friends and family. Now you can also shop the Mixed Chicks hair care line. Find it at Ulta.
Naturalicious
A hair care brand with an excellent message, Naturalicious is about embracing your hair's natural texture and curl instead of trying to "tame" it or flatten it, or smooth it. Founder and CEO, Gwen Jimmere, created a simple 3-step hair washing process in her kitchen and began selling the products. Naturalicious also partners with a Detroit-based nonprofit, Services to Enhance Potential (STEP), to offer opportunities for men and women with special needs to join our team. Shop their hair care line at Ulta.
Pattern
Pattern is a hair care line created by Tracee Ellis Ross (Yes, that Ms. Ross!) and strives to help Black women celebrate their natural hair by creating products that work with your specific hair texture and type. They promise affordable, effective, and nurturing hair care without trying to tame or stifle your curls. Shop a wide variety of Pattern products at Ulta.
TGIN
TGIN (Thank God It's Natural) hair care is made in small batches using high-quality, natural ingredients and without parabens, phthalates, or animal testing. Founder and CEO Chris-Tia Donaldson, a breast cancer survivor at age 36, also uses her success to empower young girls and women through the tgin Foundation. You can shop tgin products at Ulta.
Black-owned Grooming Products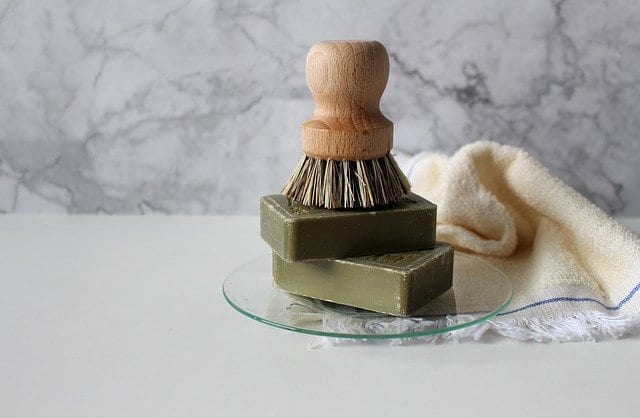 Frederick Benjamin
Founded by Michael James and named after his grandfather, Frederick Benjamin's step-by-step regimens are created to work together to solve your own personal skin or hair issues. They also partner with Barbershop Books, which delivers culturally relevant children's books to kids in need and inspires young Black boys to become readers. You can shop Frederick Benjamin at Ulta.
Oui the People
A thoughtful shave product brand, Oui the People focuses on changing the language in the beauty industry. Founder Karen Young believes that rather than branding to be "flawless" or "perfect", we should be made to feel comfortable in the skin we're in. Shop their shaving products on the Oui the People website.
Scotch Porter
A favorite of our editor Mike, Scotch Porter is for men who want to up their grooming game with product specifically designed for them. With handmade collections for hair, beard, and skin, men can also have a grooming routine without harsh chemicals or spending a fortune. Shop their products at ScotchPorter.com.
You may also like: