Buying Flowers Online: Tips From a Shopping Expert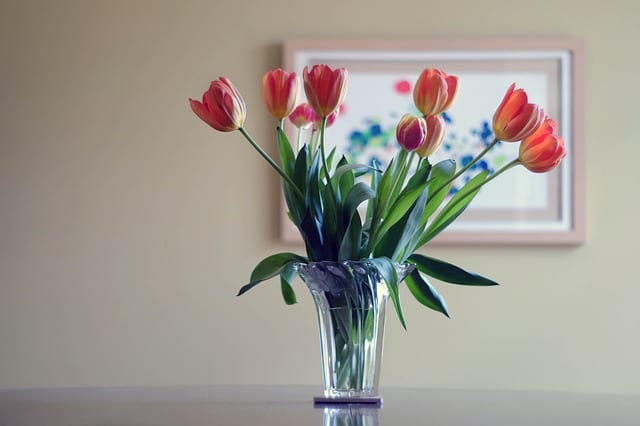 With Mother's Day fast approaching, we know many of you will be shopping online for flowers to send to the mamas in your life. Every year we source great deals on flowers and bouquets, but how do you know what to look for when buying flowers from a website? Our flower-focused deal expert Lindsay Weekes shares some of her best tips for buying Mother's Day flowers online.
In This Post
Benefits of Buying Flowers Online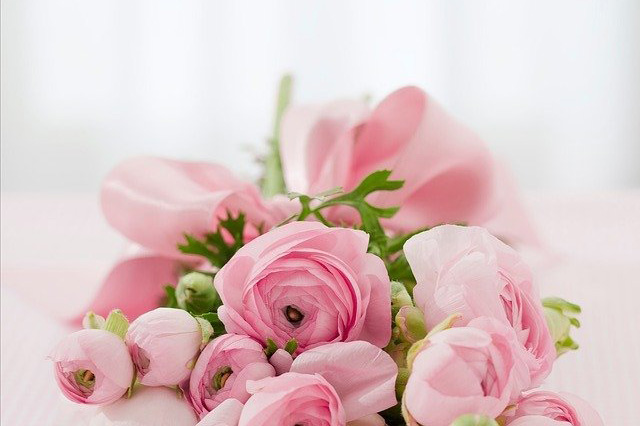 You may ask yourself why buying flowers online is different than shopping at your local florist. Lindsay points out a few key differences that might make buying flowers online the right choice for you.
Ordering Early
When you order flowers online, you can order them whenever you want. Ordering early online reduces the risk of shortages or sell-outs like you may find at your local florist. You also don't have to shop during normal business hours.
Surprise Deliveries
It can be hard to make flower deliveries a surprise if you live with your recipient. By ordering online you can have them delivered to mom at work or even at home by someone else, upping the surprise factor.
Long-Distance Gifting
Buying online makes it easy to order gifts for your family or friends who may not live near you. You can see all of your bouquet options and order specific flowers your gift recipient will like while trying to order from a local florist in your gift recipient's city might be more difficult when you can't see what you're ordering.

When Should You Order Flowers Online?
Lindsay's advice here: Order as soon as possible. If you see a deal on a bouquet you like, order it. Typically, pricing is set based on the year's flower crop and you won't see a lot of price cuts. Waiting for a better price likely won't help and you risk the possibility of missing out on getting your gift.
You'll also want to order based on your delivery timeline. A good thing to note is that delivery on Sundays or sometimes Mondays will incur an additional fee. Mother's Day always falls on a Sunday, so keep that in mind when ordering and selecting your delivery date.

Tips For Buying Flowers Online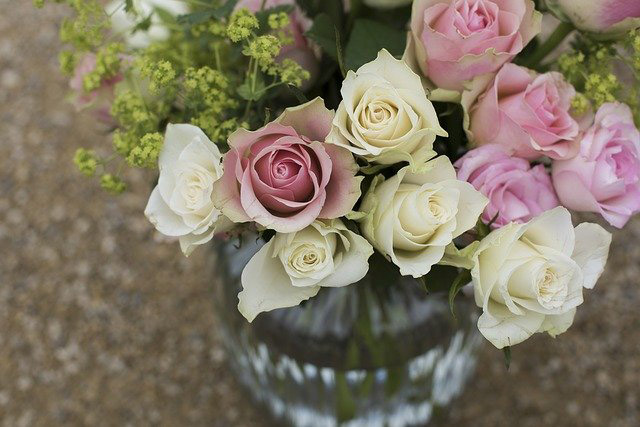 We do get some complaints from online shoppers that their flowers arrive looking different than the online picture and description. Lindsay shares some tips for making sure you're getting what you expect when you order flowers online.
Florist Delivered vs. Boxed Bouquet
When reviewing the product information, check to see if the bouquet is florist-delivered or if it will arrive in a box. This will make a big difference in the initial appearance of the bouquet.
A florist-delivered bouquet will be delivered arranged by a professional and the flowers are guaranteed to be open and at their peak.
A box-delivered bouquet may arrive in or out of the vase and will likely need to be arranged by you or the gift recipient. Also note that many box-delivered bouquets will arrive in bud form, so the flowers may not be open at the time of delivery.
You may be wondering why you would order a box-delivered bouquet at all. The answer here is cost. By buying box-delivered flowers, you will be getting a lower price than something that has been arranged by a local florist. Another perk to flowers that arrive in bud form is that while they may take a couple of days to open, your recipient will get to enjoy them for longer than flowers that are delivered at their peak.
Note the Type Of Flowers
You'll also want to note the types of flowers and stems in the bouquet you're ordering. When you order tulips, as Lindsay points out, you're getting one flower per stem. Other types may have multiple flowers per stem and this creates a different looking or fuller bouquet.
If fullness is what you're after, look for bouquets with flowers that have multiple blooms per stem as well as some filler.
If you're looking to make a statement, sometimes a dozen long-stem roses with no filler is a perfect choice.
Check Bouquet Sizing
Many online flower shops will have a variety of size options when it comes to bouquets. The lower price option will come with fewer stems and less filler. As you upgrade and increase the cost, you'll receive more stems and more filler for a fuller more bountiful bouquet.
We always try to post a picture of the exact bouquet we're recommending, even if it's the smallest size. But if you're shopping outside of Brad's Deals, be sure the image you're looking at is the correct number of stems you're buying. Otherwise, you might be disappointed with a lackluster bouquet when you were expecting a vase full of blooms.

Online Flowers Pricing Guide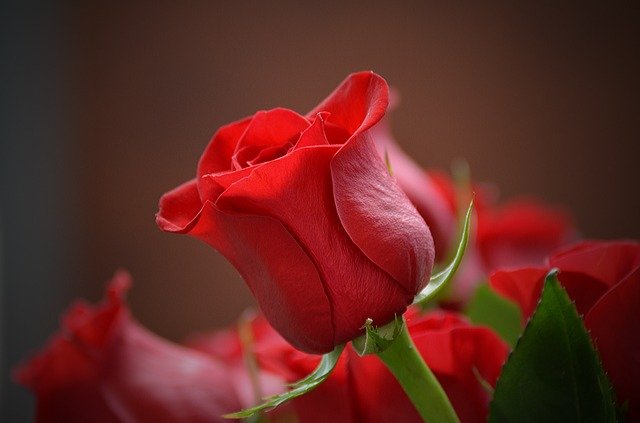 Lindsay has been sourcing flower deals for Brad's Deals for a long time. She's got a good sense of pricing and knows what constitutes a quality deal at a reasonable price. Below are her guidelines for finding a good deal on Mother's Day Flowers. Keep in mind that these prices reflect inflation and are the best estimate we have for current flower prices.
2 Dozen Red Roses: $65
Quality Budget Bouquets: $55-65 including delivery
High-End Bouquets: $75-$100
Mother's Day Bouquets and Getting a Good Deal
If you'd like to get a beautiful bouquet on a budget, try skipping out of season flowers (even if they're mom's favorite) and go with the "florist's choice". These bouquets are gorgeous and the florist will use the flowers they have on hand to create something unique and affordable.

Choosing an Online Flower Shop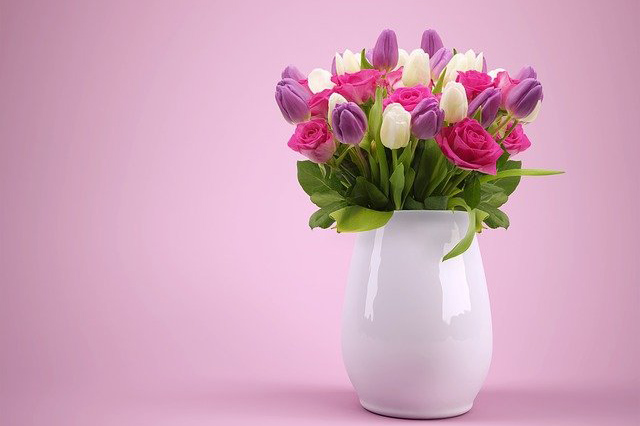 So what should you look for when choosing an online flower delivery service? When you shop through our deals, you can rest assured we've vetted the merchant and likely seen some samples of their flower arrangements in person. We also have direct contacts with each of the retailers we partner with on our site, so if issues do arise, we can help get you a resolution quickly.
If you're looking at some other delivery services that aren't on Brad's Deals, Lindsay recommends that you make sure that they have a guarantee on their flower delivery. Also, ensure that you'll be covered if something happens during transit or delivery and that you'll be entitled to a replacement or refund of your order.

How to Resolve Issues With Flower Deliveries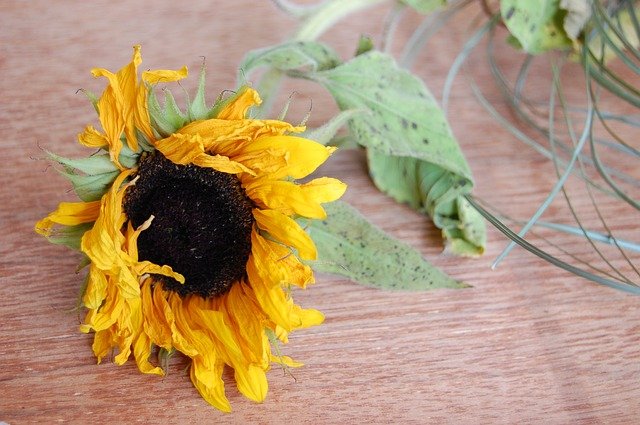 If you do run into issues with your online flower purchase, be sure to contact the retailer immediately. Lindsay notes that many retailers offer a 7-day guarantee, meaning your flowers should last at least 7 days. If not, they offer a refund or replacement.
If flowers arrive damaged or dead, retailers also offer a replacement or refund, as well.
Don't be afraid to ask your gift recipient how their flowers arrived. For some, it feels embarrassing to admit when a gift arrived in poor condition, but in order to fix it, you need to know about the problem! Whether the flowers you sent or flowers you received didn't come as expected, take a photo and get in touch with the retailer as soon as you can, and in our experience, they're very quick to make things right.
If you ever have any issues with a bouquet ordered through Brad's Deals, please let us know! We'll always help you get in touch with the retailer for a refund or replacement. You can reach out anytime at help@bradsdeals.com for assistance.

Lindsay's Recommended Online Flower Delivery Services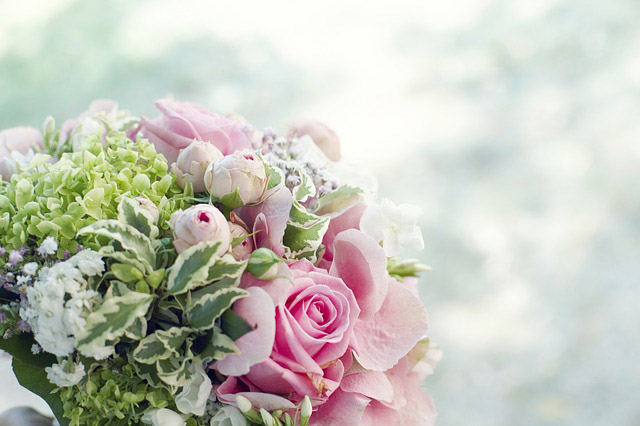 Lindsay has been working with flower retailers on Brad's Deals for years. Here are some of her favorites when it comes to flower quality and customer service.
Rose Farmers: If you want roses, Rose Farmers does a beautiful job and Lindsay notes that their prices are very reasonable.
The Bouqs: These bouquets are sourced from local farmers and Lindsay loves their gorgeous variety of options.
FTD & ProFlowers: One of her favorites that offer options for every budget.  They have the best prices and deals Lindsay has seen on a regular basis.
Have you purchased flowers online for a gift? Let us know in the comments!