Can You Buy Everything Online? Almost. I do!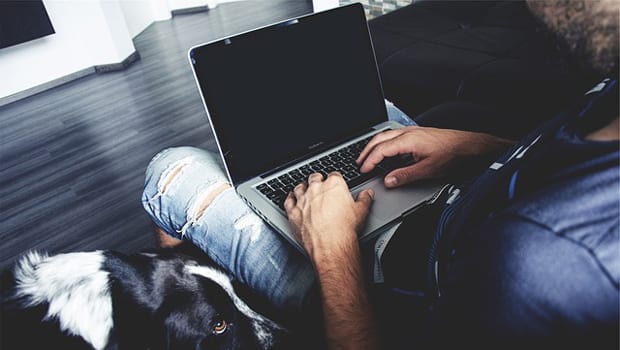 In light of today's epic snowstorm that is rendering Chicagoans immobile, I was just asked how many different things I buy online. The answer is that I buy almost everything online. Why? Well, the deals are better than anywhere offline (yes, even warehouse clubs), there is often no sales tax and it is more convenient for me (especially during snow storms!).
I buy most of the non-perishable food I eat – everything from peanuts, oatmeal, rice and vitamins to a 10lb. bag of organic gojiberries (beat that for obscurity!) – and drinks such as bottled water, milk (it's soy, so comes shipped room temp, somehow) and tea. I'm trying to not eat any animal-based fats (no meat, no dairy, no eggs, etc.) or any processed foods. That means lots of obscure things. Normally, that means expensive obscure things but the internet really helps me save.
I buy all soap, shampoo and personal care items in bulk online (think Amazon, Drugstore.com and Soap.com) for less than I could anywhere locally. This includes everything from paper towels to tooth paste to deodorant to razors to shaving cream to contact lenses. Amazon's "subscribe and save" is brilliant both because it knocks an extra 15% off but also because it keeps me stocked of things I don't want to run out of.
But How Good Are The Deals?
My checks were $4, my Gevalia coffeemaker was free, my water is under $0.20 a bottle and it's delivered (no heavy lifting!), my mattress was 40% off after I found a rare "employee discount code" for The W Hotel Store and the awesome Scottish travel pictures on my wall were 35% off via an exceptionally large Allposters coupon. Even my new HP laser printer, purchased this week, is over half-off retail and $65 to $115 less than most people usually pay.
I stocked an entire bar full of expensive lead crystal glasses and mid-shelf alcohol for pennies on the dollar.
The only reason I own a Bose Sounddock or Bose QC3 headphones is because I found a rare coupon code that took, curiously, 24% off Bose products and had to see if it would work! It did, so many others got to save, as well.
I've bought several pairs of my favorite Nike shoes, my winter down jacket for half-off, my brother's college graduation present for over 60% off,
I've also bought my sheets, silverware<, the music I listen to (when not listening for free), my TV and DVD Player, my desk and desk chair, my phones and all computer products (computer, mouse, monitor, printer, paper, ink, etc.).
My wife and I bought our wedding bands on Blue Nile using a coupon code. We've bought stamps from Stamps.com, wine from Wine.com, sheets from Overstock and SmartBargains, rugs from Overstock and a variety of dog food, supplies and vitamins from a mix of online pet stores.
I even bought my lightbulbs online. Several years ago, I bought 100 60-watt energy-efficient lightbulbs from Lowes.com for $99 when they were priced above $5 each. One hundred was a bit much. With 8,000 hours of light each, I've only gone through about 20 in 3 years!
Related coupons: