How to Get Birkenstocks on Sale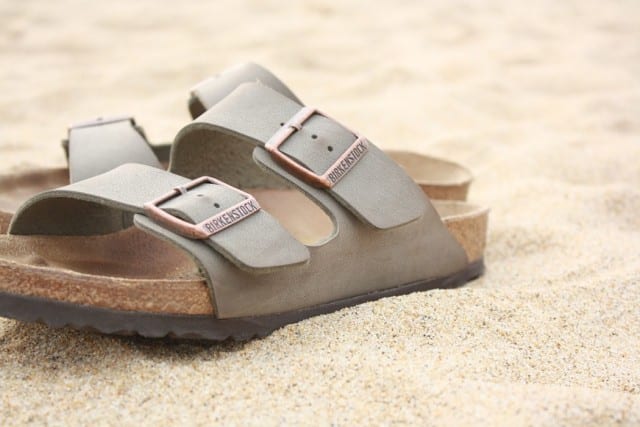 So it's summer, and you want to find a great pair of Birkenstocks to round off your look. Great idea. Here are some things you should know before shopping for a new pair and how to get great Birkenstock deals. 
One, know that Birkenstocks use European sizing, so it may be a bit confusing at first. Luckily, some retailers have US sizing next to the European whole sizes, so it's easier, but do your research first. Also, KNOW YOUR SIZE. Birkenstocks come in full sizes, so knowing the exact size will save you a lot of hassle in replacing them. Here's a quick chart of common sizes:
| USA | EU |
| --- | --- |
| 5-5.5 | 35 |
| 6-6.5 | 36 |
| 7 | 37 |
| 7.5-8 | 38 |
| 8.5 | 39 |
| 9-9.5 | 40 |
| 10 | 41 |
| 10.5-11 | 42 |
They also take time to break in, so if you're dissatisfied with the initial feel, wait a bit. It's worth it. Birkenstocks last for years so you will most definitely not regret the first few days.
Birkenstocks are rarely discounted. They want their brand message to stay intact–hand-made, sustainable, and full of long-lasting value. Finding deals is possible, but can take some work. As a bunch of deal gurus ourselves, we've organized four key tips in finding Birkenstocks on sale. So without further ado, let's do this.
The Best Places to Find Birkenstocks on Sale
Our Top Picks
Depending on whether you're aiming for boots or sandals, there are multiple other runner-ups in terms of consistency of sales. If you're going for boots, we recommend Shoes.com, where you can find dozens of styles on sale, including discounts up to 50% off! Don't forget to check for a Shoes.com coupon code. Birkenstock is usually excluded from coupons, but sometimes we get lucky. It never hurts to give it a shot.
Also try the infamous 6PM for surprisingly low prices on Birkenstock boots, heels, mules, and sandals. 6PM doesn't normally offer codes, but they are usually able to knock prices down lower than the majority of shoe stores out there. Right now, for instance, you'll find over 35 styles up to 50% off. Plus take a look at our 6pm coupon code page.
Not checking out the selection of Birkenstocks on sale at Zappos would be a mistake. The variety of styles is excellent, their prices are competitive with other discounts we've mentioned, and Zappos' customer service is legendary so you know that you're in good hands. Keep an eye out for any Zappos coupon codes.
More Good Choices When You've Got a Coupon
For sites like Famous Footwear, you can almost always find a 15% off coupon that is applicable to Birkenstock. They have a wide, wide selection of Birkenstocks available, but the 15% off Famous Footwear coupon comes about once every two months. It's still worth it if you find a particular style you love at Famous Footwear but want to wait for a better price.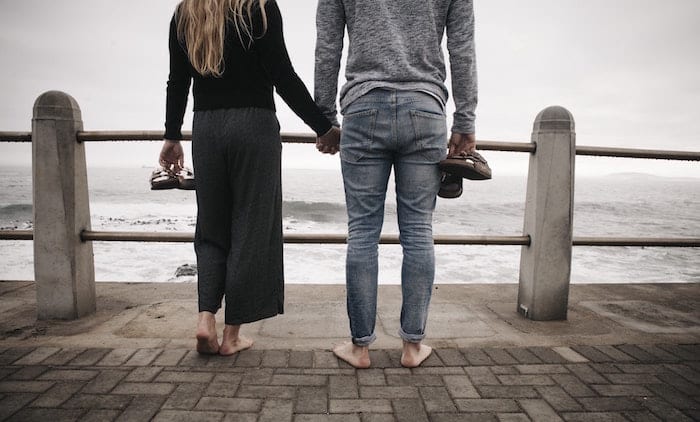 Amazon Prime Day
Last year, Amazon publicized they would pull out of Amazon due to fake sellers and general frustration over the supposed cheapening of the brand. However, there are still many authentic Birkenstock styles listed on the site. Amazon Prime Day generally falls sometime in July, so we recommend coming to Amazon just to browse and see if there are applicable discounts. You will likely be able to shop many styles of hot Birkenstocks and get 30% off. Prime Day will drop the price of popular sandals and mules below $70.
Amazon, like eBay, is also a great bet for consistently low prices on certain sizes. Who knows–maybe your size foot is the lucky one. Prime Members also get free shipping so this is often preferable to high shipping fees like those at Kohl's or Famous Footwear.
Keep your eyes peeled during the off-season
It's definitely worth noting that we've spotted Birkenstock sales during the winter and holiday shopping seasons. Last year, we found several other retailers that turned up with discounts in early Fall.
Set up a Deal Alert for Birkenstock sales
Let us do the work for you. When you create a Deal Alert, you'll get an email whenever we post a deal on Birkenstocks. Just type "Birkenstock" in our search bar (or click here), then click on the "Create Alert for Birkenstock" button near the top of the page.  Then sit back and relax!

Now tell us–where did you get your Birkenstocks? Did we miss any great spots?