10 Peel & Stick Wallpaper Tips for Spring Decor| Brad's Deals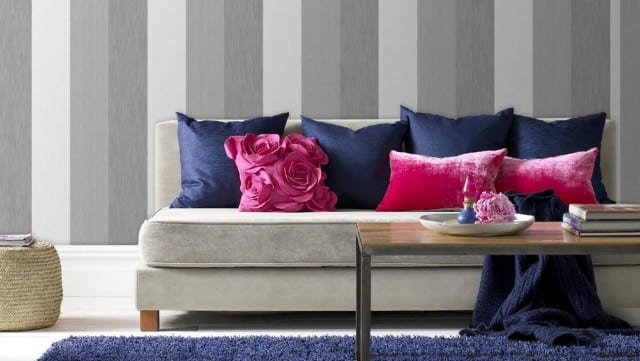 Spring is in the air, which might have you looking for frugal ways to splash some color into your home. Before you go on a shopping spring and buy new furniture, consider trying some or all of these ingenious ways to use peel and stick wallpaper. We found designs at Home Depot up to 10% off. Use our coupon code SAVEBRADS15 to take another 15% off through April 30th.
1. Patterned Stairs.
Try this chic quatrefoil design on the front-facing part of your stairs. It pairs well with white walls and most trim colors. Plus it doesn't leave a sticky residue behind, so you can easily switch it every season with a different pattern or color.
2. Bookshelf Backsplash.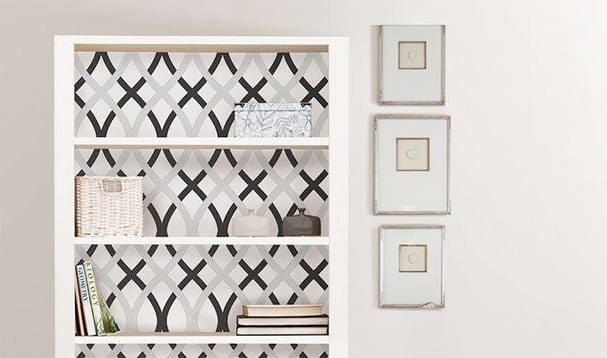 This black and silver lattice design adds a glamorous modern look to a solid white bookshelf. Add a few white accent pieces to your shelves such as a basket or vase to complete the look.
2. Dresser Drawers.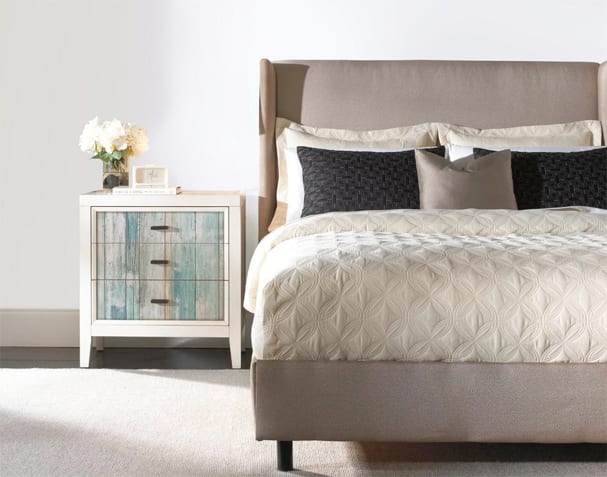 Have a old dresser that could use a makeover? Try applying the wallpaper to only the drawers to give it a contrasting look. Distressed wood is a popular look right now with furniture. Try this blue distressed wood design to give your dresser a more rustic look.
3. Reading Nook.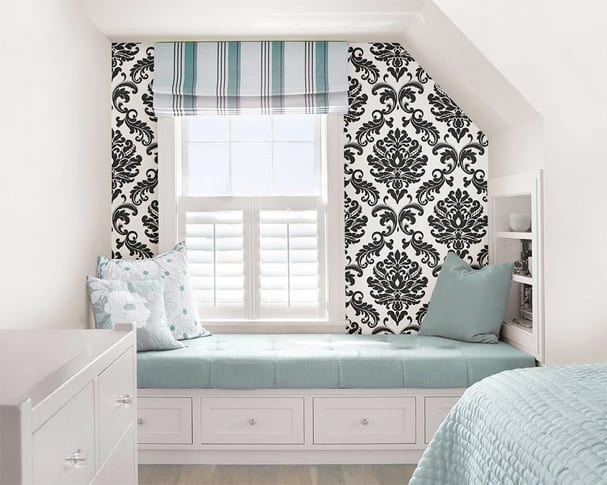 Add a extra level of coziness to your favorite reading nook with this black and white damask design. It adds a feminine touch and makes it more inviting. It's also available in pink or purple, which would pair well with a little girl's room.
4. Dry Erase Board Substitute.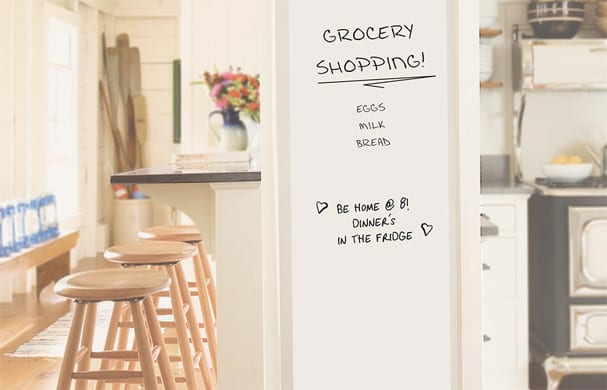 If your to do lists and reminders on sticky notes are starting to take over your fridge, consider trying this dry erase wallpaper for a more eco-friendly approach. Pick a slim space in your kitchen near the fridge or add it to a home office space. Tie a dry erase marker to a string and use a thumb tack to keep it nearby.
5. Serving Tray Top.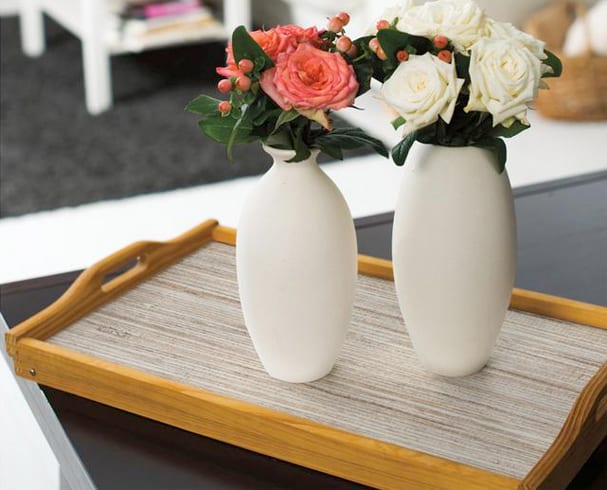 Similar to our idea of adding the wallpaper to your dresser drawers, why not add it to a serving tray to create a custom look? This grasscloth design pairs well with neutral colors, and could be put on display in your living room or dining room.
6. Staircase Wall.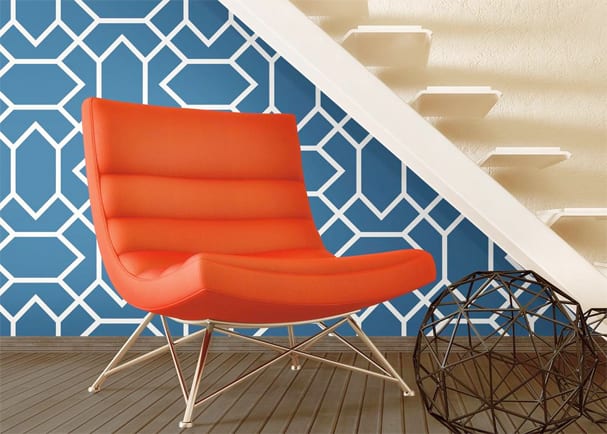 Instead of covering an entire wall, try covering only the part of the wall that is visible under a staircase. This blue geometric design gives a modern and sophisticated look to your stair wall, while adding a pop of color to the entire room.
7. Kitchen Sink Backsplash.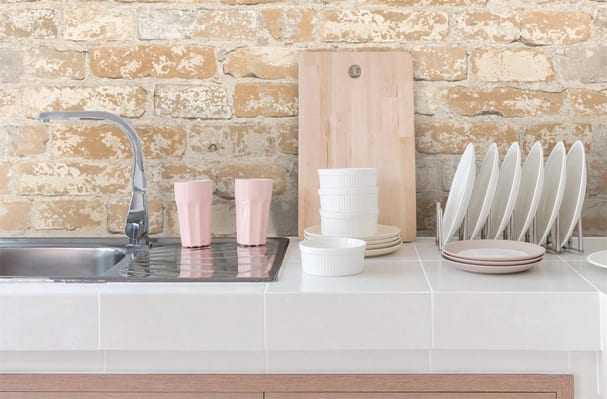 Instead of remodeling your entire kitchen, try using wallpaper as a kitchen sink backsplash to give it a refreshed look. This brown brick design creates a textured brick appearance that can add a loft style feel. It could also be used on the underside of a kitchen island or bar.
8. The Ceiling.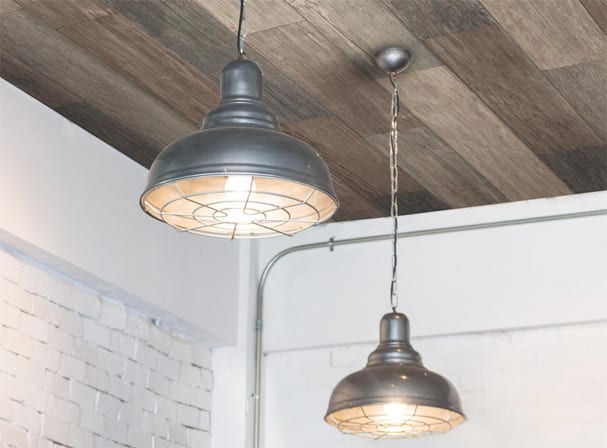 Wallpaper on the ceiling? Why not! Perhaps you're tired of staring at the same blank white space every day. Try this dark weathered plank design to give your ceiling a realistic wood vibe, which pairs well with industrial style light fixtures.
9. Kitchen Drawers.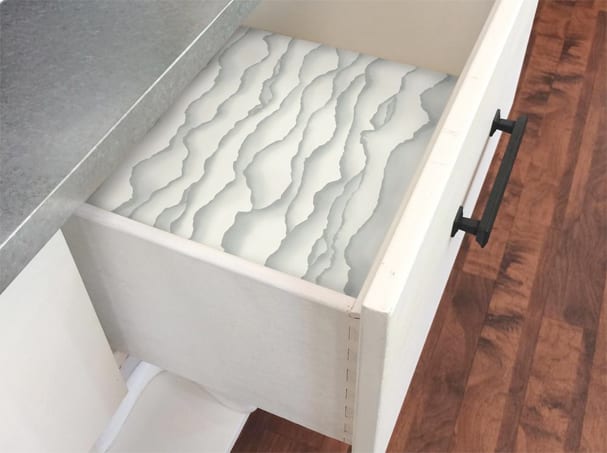 I've tried the kitchen drawer liners that offer a grip, but somehow they find a way to move around over time. Eliminate this problem by using wallpaper as your liner, while also adding style. This singed grey design will give your drawers a fresh and unique look.
10. Chalkboard Table Top.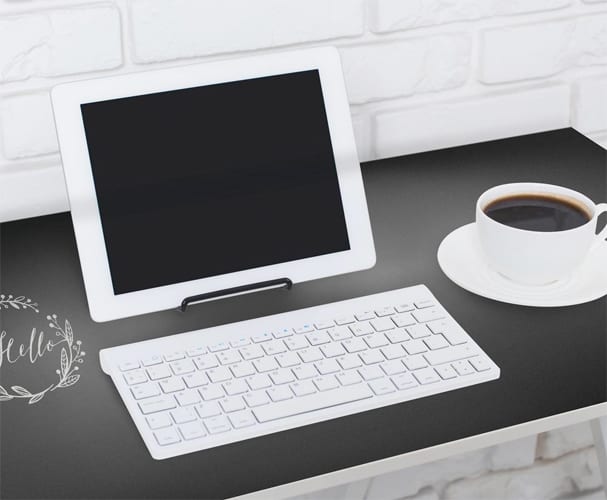 Display your creative side by turning the top of your desk into a chalkboard. This chalkboard wallpaper would also work well on a kids' play table, or on a designated space on the wall to create a more traditional chalkboard space.
What creative ways have you used wallpaper to decorate your home or furniture? Let us know in the comments!