The Ultimate Guide to Same-Day Flight Changes on American Airlines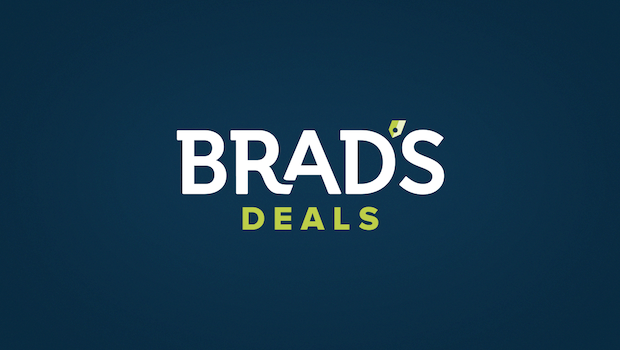 What happens when there's a last-minute change of plans with your travels and you need to switch your flight? If you have status with one of the major airlines, you can likely take advantage of same-day standby. But, what if you want a confirmed seat on a different flight? American Airlines makes this possible with Same-Day Flight Change.
Same-Day Flight Change(SDFC) is a great benefit that any flyer of American can take advantage of. While changing your flight more than 24 hours in advance can incur fees of over $200 per person, a same-day flight change operates differently, with fees topping out at $75 for most non-elites. Let's dig into the details.
How Does My Flight Qualify For Same-Day Flight Change?
Unfortunately, SDFC isn't always available for your itinerary. It's only available for flights within the US, Puerto Rico, U.S. Virgin Islands, Canada, and the Caribbean, as well as flights between London-Heathrow and New York-JFK airports.
Flights must be on the same day as your original flight (you cannot opt for a day earlier or later.) Your new flight can't be chosen until 24 hours before the new flight that you want. That means that you could theoretically change more than 24 hours before your original flight (as I've done in the past) as the earlier flight would be beyond your original check-in time. Sadly, you'll also need to find seat availability (shown in the app, but an expert way of looking below,) as it's not available for just any open seat on the plane. Rather, there's a specific fare bucket that's allotted for these types of changes. Finally, you'll need to keep the exact route of your original flight, so no switching from a connecting itinerary to a direct flight. Airports must stay the same as well, so no switching from JFK to LaGuardia.
Fees start at $75 for non-elites, Gold, and Platinum members (standby is free for elites.) Fees for the JFK to London-Heathrow route are $150 for non-elites, Gold, and Platinum members (no standby is offered.)
Executive Platinum and Platinum Pro elite members can same-day change for free. Additionally, if you have an Unrestricted Y Fare economy ticket, Business, First, or Airpass ticket, you can change for free. The same goes for all award tickets! This is the biggest secret of award travel on American for me, as it adds a lot more flexibility to your travel plans, regardless of what status you may have. One exception is American's new "web special" fares, which aren't allowed to be changed. During the coronavirus outbreak, there is a lot more flexibility with changes, so check out our post on the subject.
Finding Same-Day Flight Change Availability
This is the tricky part for some travelers. American's app actually does a great job of finding flights you're eligible for once the 24-hour window pops up, but what if you want to see in advance what flights you might be eligible to switch to? The best tool for this is Expert Flyer, which can search for "E" fare class codes for your specific flight. Note, Expert Flyer is a paid service, so unless you're a frequent flyer, it may not be worth signing up for just for this.
I searched for a sample route in Expert Flyer and asked the search to only show me "E" fare classes.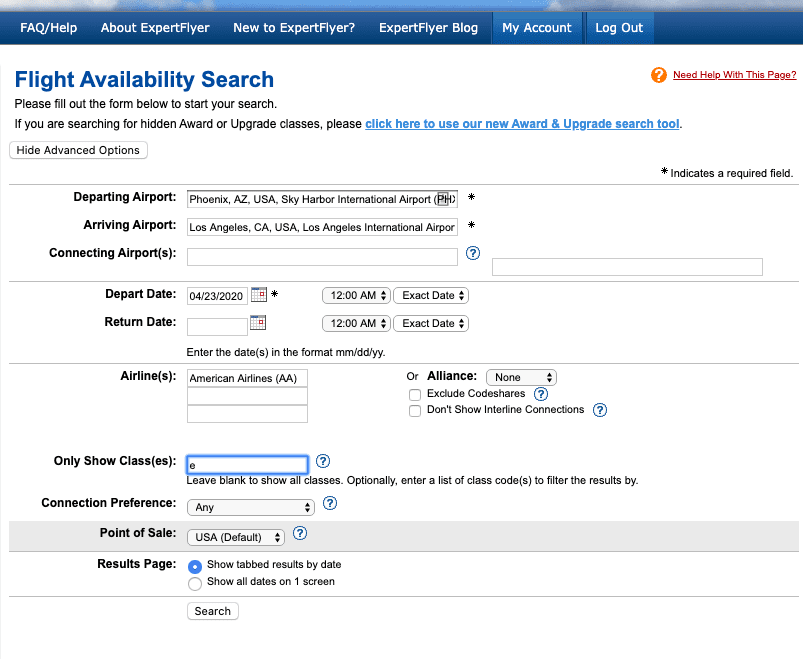 The results, popped up, with most flights showing "E7" which means there are 7 seats available currently for SDFC.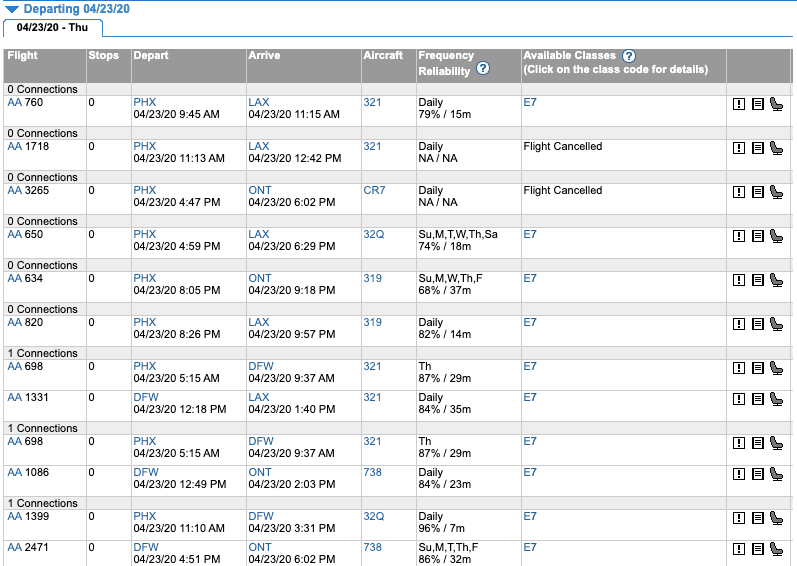 Once the 24-hour window opens up, you can change to one of these seats, if they're still available.
One exception to this rule are award flights, which need award availability and not the E fare class to be able to switch.
Overall
I hope this handy guide explains one under-utilized aspect of American Airlines' service a little better, and that some readers are able to take advantage. As always, please let me know in the comments if you have further questions!