Why You Shouldn't Overlook Flying Blue Miles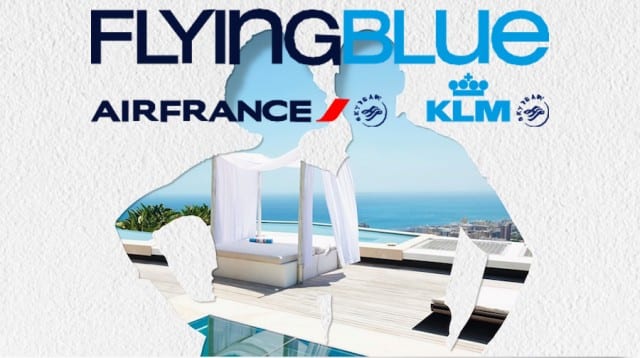 Air France and KLM's Flying Blue program is often overlooked by frequent flyers for award redemptions. But even if you've never flown either of these airlines, you can take advantage of the program, because it is a transfer partner of every major credit card's currency. Here are the best uses of Flying Blue miles around the world.
How to get Flying Blue miles:
Besides flying Air France/KLM, or crediting miles flown from partners like Delta, your best bet for obtaining Flying Blue miles is to use credit cards. Chase Ultimate Rewards, Citi ThankYou Points, and Starwood Preferred Guest are all transfer partners at a one to one ratio.
Flying Blue partners:
In addition to Air France and KLM, Flying Blue is the mileage currency of:
Kenya Airways
Air Europa
TAROM
Aircalin
HOP!
TwinJet
They're also partners with SkyTeam, which includes:
Aeroflot
Aerolineas Argentinas
Aeromexico
Alitalia
China Airlines
China Eastern Airlines
China Southern Airlines
Czech Airlines
Garuda Indonesia
KLM
Korean Air
Middle East Airlines
Saudia, Vietnam Airlines
Xiamen Airlines
Finally, Flying Blue has its own partners separate from SkyTeam, like:
Air Corsica
Air Mauritius
Bangkok Airways
Chalair Aviation
Comair
Copa
Japan Airlines
Jet Airways
TAAG
Transavia
Ukraine International Airlines
You can use Flying Blue miles to get award flights on any of these airlines!
Where can you go using Flying Blue miles?
This program has some incredibly sweet spots, making it perfect for travelers who like to maximize their miles.
Continental U.S. to Hawaii
Flying Blue has excellent pricing from the US to Hawaii: only 15,000 miles and $23.60 one-way. You'll be able to use this on partners like Alaska and Delta, for fewer miles than their own program members can redeem for the same award flight.
Flights around Asia
Inside the continent of Asia, one-way flights costs only 20,000 miles in economy or 50,000 miles in business. The great part here is what Flying Blue considers to be Asia: you can fly from Japan to Delhi (nine hours) for the same price as Singapore to Bangkok (two hours). Fuel surcharges vary.
North America to the Caribbean and Central America
For only 15,000 miles, you can fly to any island in the Caribbean, or country in Central America, one-way, plus about $25 in taxes.
Flights around Europe
Considering it's a European program, you'd expect redemptions inside Europe to be quite reasonable, and you'd be correct! Flights range form 8,500 to 12,500 miles each way, which makes sense, though flights on low cost carriers in Europe may be cheaper than the taxes you'd pay for your award flight.
Crazy routes and stopovers
Since Hawaii, North America, and the Caribbean are all considered one zone for Flying Blue, you can fly on one award for only 45,000 Flying Blue miles. That means that a route from Honolulu to the US, stopping over for as long as you'd like (even months at a time), then continuing on to your next vacation in the Caribbean and back to Hawaii could only cost this much in miles.
Is Flying Blue right for you?
There are some definite reasons to transfer your points to Flying Blue for your next reward flight. As always, reach out to me in the comments if you have any questions!