100,000 Point Offer for Ink Business Preferred Credit Card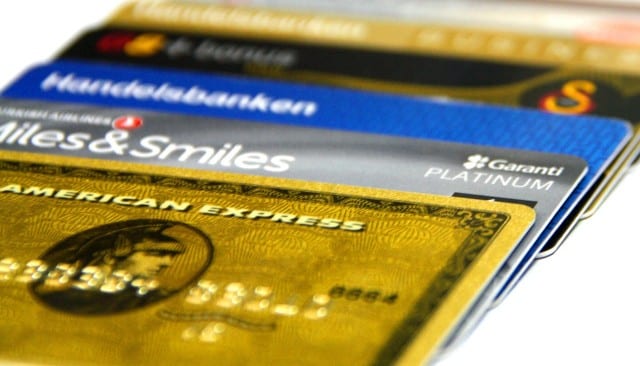 My pick for the best business card out there, the Ink Business Preferred Card has launched a 100,000 point offer for new cardmembers, which is the highest offer we've ever seen for the card, and the highest Ultimate Rewards point sign-up bonus since the launch of the Chase Sapphire Reserve Card.
100,000 Point Offer for Ink Business Preferred Credit Card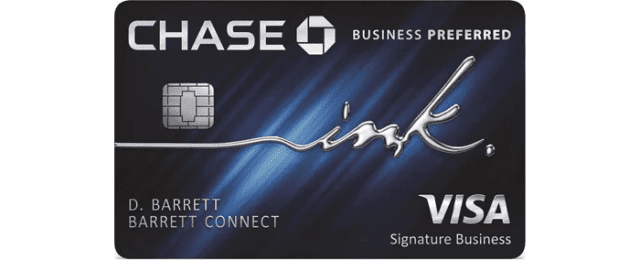 The reason why the Ink Business Preferred Credit Card is my #1 pick for small business owners is not only for the highest-ever sign up bonus, which we value at $2,000 if you transfer to one of the card's 13 travel partners, but also for its valuable spending bonuses in categories that matter to business owners. Let's dig into the details:
The Sign Up Bonus
You'll receive a 100,000 Ultimate Rewards point sign up bonus for spending $15,000 in the first three months of cardmembership. That's a steep amount to spend in three months, but if you're a business, you're might have enough expenses during those first three months to qualify. To us, that's worth $2,000 in transfer value if you transfer to Ultimate Rewards' partners like United, British Airways, Hyatt, and more.
If you choose to use the points in Chase's Expedia-run booking engine, you'll get $1,250 in value from the sign up bonus. This can make a lot of sense if you find cheap flights or hotels, as the points will likely go further booking through this method rather than a frequent flyer account that transfers with Ultimate Rewards, and you'll still earn miles or points on the booked flight or hotel.
If you choose the cash back or statement credit redemption method, 100,000 points would be worth $1,000.
The Spending Category Bonuses
For business owners, the points you earn on your credit card can save your business money through cash back or savings in travel expenses. That means the amount you're earning on what you're spending on the card really matters. The Ink Business Preferred card  offers a number of different spending category bonuses for business owners.
3 points per dollar on the first $150,000 spent on travel, shipping purchases, internet/cable/phone services, and search engine/social media advertising
1 point per dollar on everything else
That means you're earning 6% back in value on every purchase (up to the first $150,000 spent) in travel, shipping, communication utilities, or online advertising. That covers a wide base of expenses for a number of businesses!
Other Benefits
Cell Phone Protection is one benefit that many business owners will love. You'll need to charge your monthly bill to your card, but in exchange you'll receive three claims per 12-month period, up to $600. There's a $100 deductible per claim.
Purchase Protection is also very important for any business owner. Up to 120 days after purchase, you're able to file a claim up to $10,000 per claim, with a $50,000 limit per account. Warranties for products are also extended by one year, if the warranty is 3 years or less.
There are also lots of travel protections. There's trip cancellation and interruption insurance, which offers up to $5,000 in coverage per person, and up to $10,000 per trip. You'll also get trip delay insurance, with claims limited to $500 per ticket for delays over 12 hours. There's also primary car rental insurance, which saves you if your rental car is lost or damaged while renting, worldwide (with some exclusions).
What if You Have Other Chase Cards?
One great thing about having a card that earns Ultimate Rewards points, like the Ink Preferred card, is that other personal cards in your name that earn cash back (Chase Freedom Flex℠ Card and Freedom Unlimited) are able to be converted to Ultimate Rewards at a one cent to one point ratio. That's doubling the value of your rewards, according to our valuation of 2 cents per point!
Redeeming Your Points
In addition to cash back and reserving travel through Chase's portal, you can transfer to 13 different travel partners:
Aer Lingus AerClub
Iberia Plus
JetBlue TrueBlue
My personal favorites are World of Hyatt and British Airways. I use World of Hyatt awards around the world, and it's my preferred brand because of how it treats elites with full breakfast, suite upgrades, and more.
British Airways is a great redemption for flights on American Airlines flights in the US, as its often a lower price than what American charges in their own frequent flyer program.
Conclusion
The Ink Business Preferred card is a great first credit card for any business owner, or one to consider adding to an existing credit card portfolio.