The Savvy Traveller's Guide to Airline Alliance Programs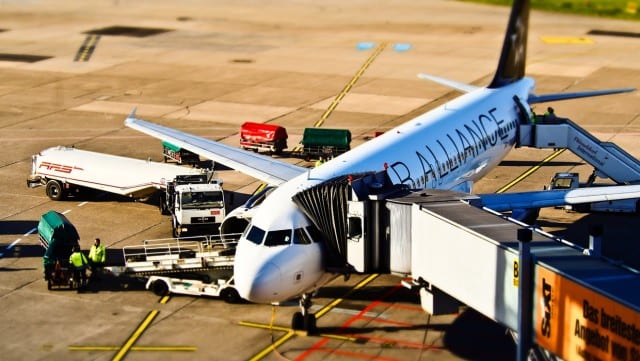 I've talked a lot about individual airlines here on Brad's Deals. I'm a big fan of leveraging little-known airlines to score the most cost-effective trips, both in paid cash and when redeeming miles. While I've mentioned airline alliances multiple times in those posts, there's never been a definitive breakdown of airline alliances on the blog. Here's hoping our guide to airline alliance programs clears up some confusion for your next flight!
What is an airline alliance?
It's a group of airlines that have a goal to amplify their global presence for their respective loyal flyers. This means that someone that is, for example, loyal to American, can search on American's website and find a flight for their trip to Finland, even though American doesn't fly there. Instead, Finnair flies a "codeshare" flight for American, which allows seamless travel for that passenger to their destination, like booking one itinerary or checking bags all the way through to Finland.
How many alliances are there?
There are three major alliances out there. We'll talk about each separately.
The first is OneWorld. It features fourteen airlines, which are:
Air Berlin
Cathay Pacific
Finnair
Iberia
Japan Airlines
LATAM
Malaysia Airlines
Qantas
Qatar
Royal Jordanian
S7
SriLankan Airlines
The second is SkyTeam. It features 20 airlines, which are:
Aeroflot
Aerolineas Argentinas
AeroMexico
AirEuropa
Alitalia
China Airlines
China Eastern
China Southern
Czech Airlines
Garuda Indonesia
Kenya Airways
Korean Air
MEA
Saudia
TAROM
VietnamAirlines
XiamenAir
The final major airline alliance is Star Alliance. It features the most number of airlines of any alliance, 28 in all. They are:
Adria
Aegean
Air Canada
Air China
Air India
Air New Zealand
Asiana Airlines
Austrian Airlines
Avianca
Brussels Airlines
CopaAirlines
Croatia Airlines
EgyptAir
Ethiopian
Eva Air
LOT
Lufthansa
Scandinavian Airlines
Shenzhen Airlines
South African Airways
Swiss
TAP Portugal
Thai
Turkish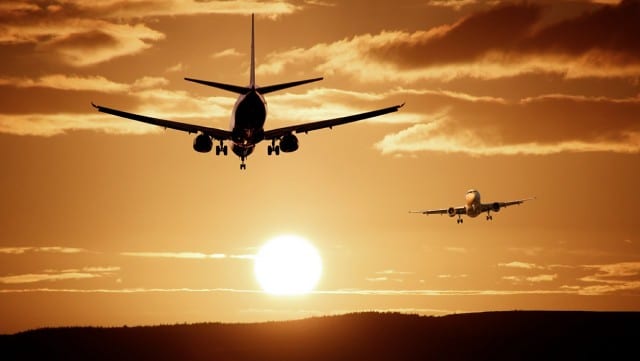 How do I use my miles to fly on a different airline?
Airline miles can't be transferred between partner airlines. It's not like you can have American miles, and then say you'd like to transfer them to British Airways (at least not directly). Instead, you'd use your airline's award program to book flights on those partner airlines. Each program has different rules as to how you can use your miles. Each program can charge a different amount of miles for the exact same flights, which makes choosing the right program to credit and transfer miles to (from your credit cards) very important.
That's why I value transferrable credit card programs so much, like Ultimate Rewards and Membership Rewards, as well as the Starwood Preferred Guest program. You can have the power to transfer at any time to a number of different programs, and wait to do so until you see the award availability you need for your travels.
Do individual airlines have partners outside of their alliance?
To make matters a bit more confusing (but ultimately better for you, the flyer), individual airlines do have other partners. For example, American Airlines partners with Aer Lingus, which as you can see above isn't in any alliance. So, you can actually use American miles to fly Aer Lingus, and vice versa.
Other airlines that aren't in an alliance have lots of partners across alliances. Etihad is a great example, who partners with American in OneWorld, Garuda Indonesia in SkyTeam, and ANA in Star Alliance!
Which airline alliance is the best?
That's a question that requires some information about yourself. Do you fly to a certain country a lot? Take China, for example. SkyTeam has four major Chinese airlines as partners, so you'll have better choices flying to China with them. But, it really comes down to which airline you're flying the most (or what airline partners with your credit card). It doesn't make sense to be loyal to SkyTeam when you live in, say, Houston, which is dominated by United.
Ok, I have miles. How do I use them?
Check out our guides hyperlinked to the airlines mentioned above. We'll be writing guides continuously to help you get to where you're going!
As always, if you have any questions, let us know in the comments!