Is Hilton Diamond Status Worth It?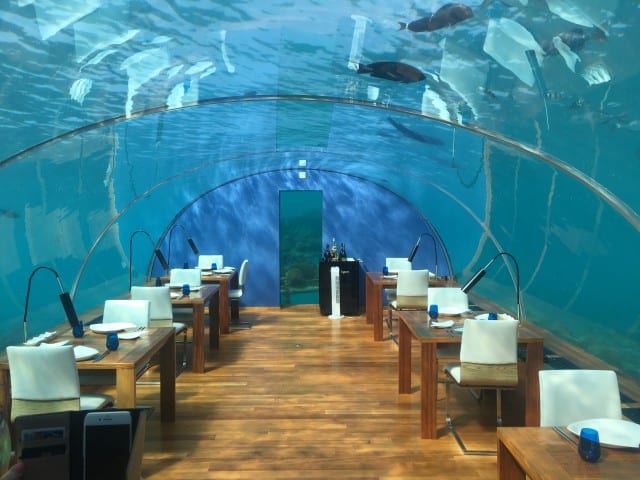 We've written extensively about the Hilton Honors program. It's one of my favorite hotel programs, due to the availability of properties worldwide, free breakfast benefits for mid-tier elites, and automatic Diamond status just for having one credit card. So, is Diamond status worth it? Let's deep dive into the benefits and see if it's worth having for your family travels.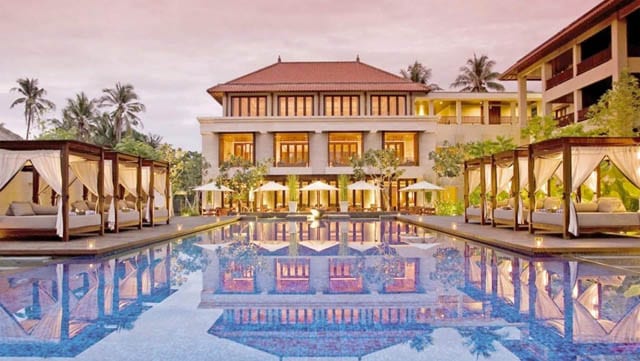 How To Earn
To determine if a status is worthwhile to earn, we have to understand the effort to get it. Fortunately, there are plenty of shortcuts to Hilton Diamond status, Hilton's top tier.
To qualify for Diamond status the old-fashioned way, you'll need 30 hotel stays, 60 nights, or earn 120,000 base points per year at Hilton properties. You earn 10 base points per dollar spent at Hilton properties (taxes and fees don't count towards your total), so that means you'll need to spend $12,000 on room rates at Hilton properties to hit the requirement! One shortcut to take note of is a "stay" can be a one-night reservation, so if you had thirty one-nighters during your qualifying year, that counts as Diamond status!
By far the easiest way to earn Hilton Diamond status is by holding the Hilton Honors Aspire Card from American Express. It's a card that both my wife and I have for the Diamond status and the fantastic benefits we receive for the $450 annual fee. The Hilton Honors American Express Surpass Card ($95 annual fee) awards you Diamond status if you spend $40,000 per calendar year on the card.
Keep in mind it's also possible to earn lifetime Diamond status, which requires 10 years of Diamond qualification, plus 1,000 nights stayed or 2 million base points.
What Are The Perks of Hilton Diamond Status?
There are a ton of perks to Hilton Diamond status that'll make your family vacations better. Let's dive into the highlights!
Points Multiplier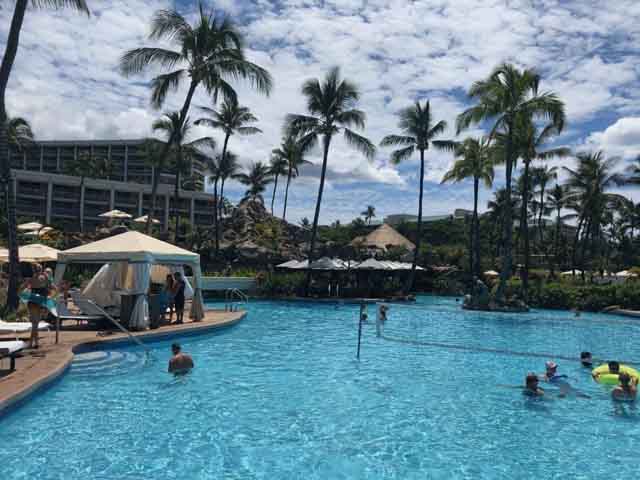 Anyone in the Hilton Honors program earns 10 base points per dollar, but Diamond members receive a 100% bonus on top of that, for a total of 20 base points. There are frequent promotions that Hilton runs (honestly, they seem ever-present) that give double or triple base points as well. One past promotion gave a special boost of points if you happened to be a Diamond member. We value Hilton points at 0.5 cents a piece, so having Diamond status gives you an extra 5% back per dollar spent on room rates.
Keep in mind, if you've earned your Diamond status from the Aspire card, you'll get 14 points per dollar (and that's on every dollar, even taxes) on all Hilton spends. I've had times when the Diamond bonus, promotional bonus, and credit card bonus spend all stacked to 54 points per dollar spent, a return of 27% on spending at Hilton!
But remember, earning points is only one side of the equation. It's also important to use your points wisely when it comes time to redeem. Luckily, Hilton has properties as low as 5,000 points a night and up to 120,000 points a night in the other direction.
Rating: Worth It. Hilton gives back a lot of points to its' elites, and redeeming them can be done as low as 5,000 points or as high as 120,000 points at the best properties.
Upgrades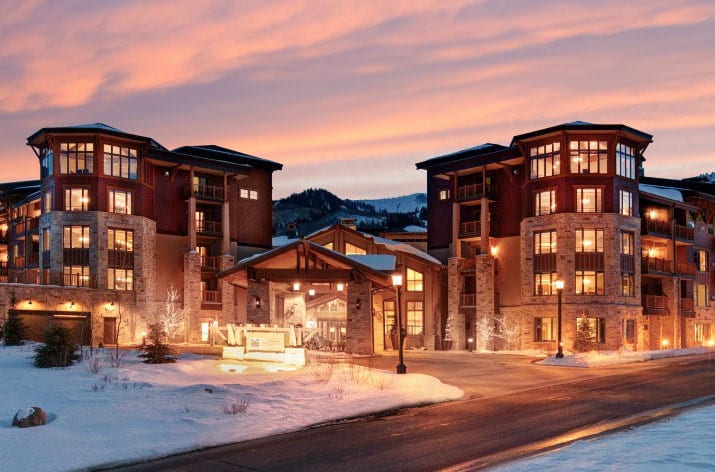 Who doesn't love a room upgrade? I've stayed at Hiltons around the world, including the top-notch Conrad Maldives. But, I have to say that it's hit or miss when it comes to upgrades with Hilton, especially if you compare them to other elite hotel programs.
Room upgrades with Hilton are largely up to the property, rather than a right of holding status. With Diamond status, it's within the rules for you to possibly be given up to a one-bedroom suite, if available and the property would like to upgrade you. Within the World of Hyatt programs, if there's a suite upgrade unsold at time of check in, they're required to upgrade you to that room, no questions asked.
I've also found that where you've traveled to matters when it comes to upgrades. Many parts of Asia seem to place importance on the upgrade for Hilton Diamonds. In the United States, not so much. I have been upgraded to a top-floor penthouse at the Tropicana Resort Las Vegas (it's a DoubleTree), complete with dry sauna and steam room! With Hilton, it does seem to matter which property you're visiting.
Rating: Not Worth It. With no guarantees, it's hard to put much value in this perk. 
Free Breakfast
Most major hotel programs only provide free breakfast for the member and a guest to elites at their highest elite level (such as World of Hyatt's Globalist or Marriott's Platinum/Titanium/Ambassador Level). Hilton is different in that they give elites at mid-level Gold status free continental breakfast at hotels worldwide. So free breakfast isn't a Diamond-only benefit. However, some properties may charge for a hot breakfast upgrade occasionally, and they will waive the fee for Diamonds.
You can receive Gold status just by holding the Platinum Card® by American Express, Hilton Honors American Express Surpass Card, or the Hilton Honors American Express Business Card. Other no-fee cards like the Hilton Honors American Express Card gives you free Silver status, and Gold status with $20,000 spent on the card each year.
Rating: Worth it. Free breakfast can save you lots on vacation.
Lounge Access
If your property has a lounge, as many Hiltons in major cities do, you'll have free access as a Diamond member. In the USA, that typically means free breakfast in the lounge, as well as evening appetizers. Alcoholic drinks typically have a charge associated with them domestically, but most lounges abroad have free drinks. The lounges may also have snacks throughout the day.
There are some exceptions, however. For example, the Waldorf-Astoria Grand Wailea, Maui, where I stayed for my 30th birthday, has a lounge called the "Napua Club". It includes free alcoholic beverages, multiple food presentations throughout the day, and better service in the rooms as well. This isn't included in the benefits of a Diamond member.
Rating: Worth it. I've saved hundreds of dollars on food and drink costs on my vacations from this benefit alone.
My Way Benefits
Diamond Members also receive a welcome amenity at Hilton hotels. The benefit varies by brand:
Waldorf-Astoria: Either 1,000 Hilton Honors Bonus Points per stay, one in-room movie1 per stay, or a spa, golf or restaurant discount, as designated by the property.
Conrad, Curio, Hilton, DoubleTree, Canopy, Embassy: 1,000 Hilton Honors Bonus Points
Hilton Garden Inn: 750 Hilton Honors Bonus Points or free breakfast for two
Hampton by Hilton, Homewood Suites: 250 Hilton Honors Bonus Points
Home2 Suites: 250 Hilton Honors Bonus Points
Hilton Grand Vacations: 2,000 Hilton Honors Bonus Points
Sometimes, extra perks may make their way to your room. I've received bottles of wine, snacks, and even a nice historic coffee table book from the Waldorf-Astoria Arizona Biltmore.
Verdict: Not worth going out of your way for, but I do value 1,000 points at $5.
Diamond Status Extension
One interesting benefit that's only offered by Hilton is a "Diamond Status Extension". If you've qualified for Diamond for three years in your time with Hilton and also stayed 250 nights or earned 500,000 base points, you can extend your Diamond status for one additional year.
Verdict: Great flexibility for families, but if you have the Aspire card, you're getting Diamond status no matter what.
Overall Verdict
For families, Hilton Diamond status can save tons while on vacation. For business travelers, the status is equally helpful in keeping costs down with free breakfast, points earned for future travel, and lounge access to make working remotely easier. While it's not the strongest top-tier program out there, the sheer amount of properties worldwide and ease of earning with the Aspire credit card make this status worth it to me!