Mother's Day Gifts: 7 Things Real Moms Want You to Know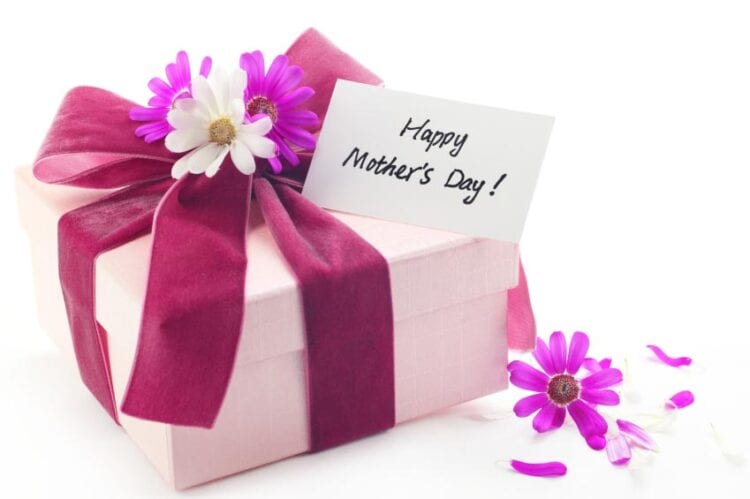 "I'm going to be the only guy on earth who knows what women want, how they think, and why they do those cuckoo things they do."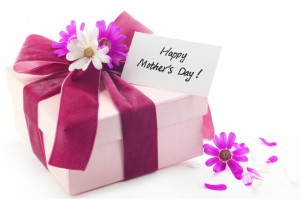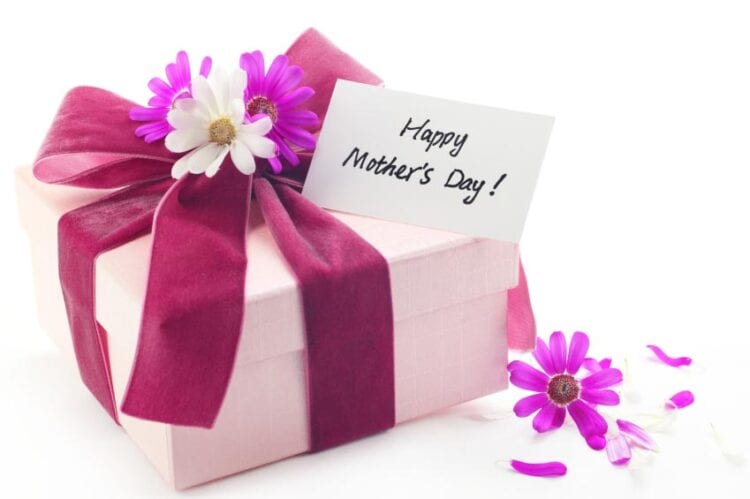 If only men, be it husbands or sons could know exactly what women think, just like Mel Gibson's character Nick Marshall in the movie, What Women Want.  May 11th is Mother's Day and gift guides for this holiday have already been bombarding potential buyers in the form of commercials, in-store and online promotions, and direct mail. There's an array of gifts to choose from, but finding the perfect gift for mom often leaves many men, even daughters scratching their heads.
Instead of listing what retailers think moms want, ten mothers ranging from the age of 20-60 (with young- adult children) were asked what they wanted for Mother's Day and here's what they said.
Consider your mom's interests and hobbies
This is a given for any person who is looking for a gift.  Mother's are not alien creatures who are hard to understand.  They have things they enjoy doing in their free time.  These interests vary, but here are a few big categories they can be grouped into:
Active mom. If your active mom is a social critter or as one mother put it,"Could use some new friends that aren't your kids," you can get her a gym membership from town operated sports hubs to more well-known health clubs like Bally Total Fitness. Memberships at some places can be as low as $10-$20 a month with no membership fee or contracts.  Resident based town gyms sometimes offer free and unlimited access to specialized classes such as pilates with purchase of a gym membership or punch out cards that can be used anytime someone feels like popping into the gym.
Another good option would be to get fitness gear.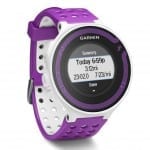 For serious runners like Ellee, who just got back to work from maternity leave, GPS running watches are a must. "Gotta lose those extra pounds!" she exclaimed. The well-reviewed Garmin Forerunner 220 ($249.99-$299.99 with shipping, Amazon) allows users to track their distance, pace, and heart rate.  It has a high resolution display, live tracking, and social media features that allows you to share your experiences with others, while also storing running records. A less expensive option is the Nike+SportWatch GPS powered by TomTom ($138.99 with shipping, Amazon), or you can grab more basic gear from activity trackers like the Fitbit Flex Wireless Activity and Sleep Wristband ($96.85 shipped, Amazon) and a simple stopwatch, Timex Sports Digital Strap Watch ($14.88, Amazon).
There are also iPods and armbands for those moms who need a little music with their work out, workout DVDs geared for different levels, gym bags, yoga mats, and other simple items that moms can use.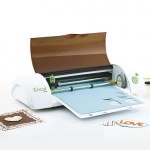 Crafty mom.  You can't go wrong with craft stores like Jo-Ann and Michael's which are creativity havens for woman. There you can buy painting supplies, knitting kits, craft storage kits, and everyday basics for any craft activity. If your mom loves scrapbooking, decorating, or making homemade cards, the Cricut Mini Personal Electronic Cutter ($128.93 with shipping, Amazon) is the smaller and less expensive version of the bigger Cricuts like the Cricuit Explore Design-and-Cut System and Cricuit (usually priced at around $300), which can cut many designs for her crafting needs.  For an even less expensive option, 29-year-old Jahnean recommended the Cuttlebug Cricut Embossing Folder Bundle (price starts at $59.25 with shipping, Amazon) which she gifted to her mom for Mother's Day.  It's user friendly and great for older and less tech savvy mothers.  Don't forget, there are plenty of other craft system brands to consider besides the popular Cricut, such as Sizzix, Fiskars, and Spellbinders.
If craft machines don't do the trick, try getting an art set, which can come in packages of up to 99+ from watercolor, oil sets, pencils, pastels, and markers in separate to mixed variety packs.  Hobby Lobby has 12-piece sets priced for as low as $8 or you can get this popular Royal Deluxe Sketching Artist Box Set ($23.96, Amazon).  It comes in a wooden storage box and includes 58 pieces, ranging from graphite pencils, charcoal sticks, pastel pencils, and more.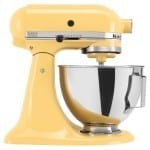 Cooking mom.  Does your mom bake or does she cook?  There's a big difference between these two and knowing that can help you understand what utensils, appliances, or cookbooks she will need.  Some popular choices are the 17 Piece Magic Bullet Blender ($40 with shipping when you use coupon code MOTHERSDAY20 through 5/11, Best Buy) which makes drinks and smoothies and the KitchenAid Classic 4.5-Qt Stand Mixer ($199 with shipping, Walmart), which can be used to beat and prepare dough, batter, creme, and eggs. 

Popular cookbooks from the #1 New York Times Bestseller, The Pioneer Woman Cooks: A Year of Holidays: 140 Step-By-Step Recipes for Simple, Scrumptious Celebrations by Ree Drummond ($16.93, hardcover, Walmart) to Food Network's very own Ina Garten's top selling Barefoot Contessa Foolproof: Recipes You Can Trust ($19.65, hardcover Amazon) can help mom experiment with new ways to make food.

If mom has favorite recipes she collects or creates on her own, Rucha, who always has her hands full with 4 hungry boys says the Recipe Keeper binder ($17.37, Walmart) can store all this and more. It also has organizational tabs with inspirational quotes printed on them.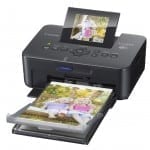 Tech mom.  Tablets, such as the Kindle Fire HD 7″ (16GB) ($99.99 through 5/5, Best Buy) , earphones, and music devices are common gift choices. Busy moms can conveniently surf the internet, read, watch movies, and listen to music with a touch of their fingers. If mom already owns a tablet, Jennifer, a self-proclaimed tech and crafty mom in her 30s suggested that getting a photo printer would be a good present, "Moms love taking pictures of their families and capturing every moment of their kid's life." This Canon SELPHY CP910 Wireless Compact Photo Printer ($74.99 with shipping, available in black and white, Amazon) prints up to 4×6″ photos and allows wireless printing via mobile devices, wireless cameras, and more.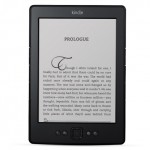 Bookworm mom.  If your mom or wife is part of a social book network like Goodreads, you should stalk her account and see what types of genres or authors she likes to read, and whether there are books she has in the "Want to Read" category that you can buy for her.  Then of course, you could just browse her bookshelf at home.  Purchasing mom an e-reader like a Kindle (the 6″ Kindle is currently on sale for $49 with shipping at Amazon, as well as the Kindle Paperwhite, $99 with shipping) is another option, but do only if you think she'll use it.  Some readers are old school and prefer the look and feel of a real book rather than staring at a screen. One mother mentioned that she received a rhinestone encrusted silver bookmark of her favorite animal. It's found a place in all her books ever since. These uniquely crafted bookmarks can be found for as low as $2 at Etsy, which sells handmade or vintage items or from book retailers like Barnes & Nobles.
Give a homemade gift
All the moms agreed that homemade gifts have always had a special place in their heart. A labor of love some might call it.  Kathy, who has two younger elementary-aged children said she thought a unique gift idea would be to use the Milestones Kids' Steps Stepping-Stone Kit ($10.19, Walmart) to get the kids' hand prints and have them decorate it with a special note to mom.  Another mom mentioned that she always smiles each time she thinks of the handmade card that her husband and son collaborated on for her. If completing a homemade project seems hard, visiting a pottery painting store, such as Painted Penguin is a another option, as pottery sets there are predesigned and just need to be painted.
Think about what your mom does or uses on a daily basis
Pay attention to all the little things mom does. Does she drink a cup of coffee each morning? Then maybe a special monogrammed photo mug (from $6.78 with code MOMMYIOUSALE through 5/5, Zazzle) or a coffee machine, like a Keurig (Keurig OfficePRO, $60 shipped after rebate via code 21802 through 5/3, Staples) is what she needs. Things can get a bit tricky with this at times though, as Shirley, a mother of two adult children mentioned how she liked candles and used them daily, but did not want it as a gift.  She said, "I already own a lot and I can just go to the store and buy more Glad candles if I need it."  Instead, she said she would prefer her favorite lotion or perfume.  Women can be selective about the scent and feel of these items, so make sure you shop at a store (from The Body Shop, Bath & Body Works, Yves Rocher, and more) they favor. These retailers always have Mother's Day sales during this time of year. L'Occitane is currently running an up to 25% off Mother's Day gifts promotion on select lotion, sprays, and soap.
Flowers
What mother wouldn't love these?  Some moms have particular types of flowers they like, while others had no preference.  You can personalize this gift by choosing flowers that are in their favorite colors or have a specific meaning to them from online sites like FTD or 1-800-Flowers, which has a promotion through 5/9 for 40% off on Mother's Day flowers and gifts. Some mothers even said they would like a pot of flowers, so they could leave it in their garden or house.  Plus, it's a nice daily reminder of how much you value her.
A Cook-Free Day Gift Pass 
It's always a wonderful occasion when families get together, but usually that means mom, an aunt, or grandma are in the kitchen cooking.  There are some moms who love cooking no matter the event, but one mom recalled, " I remember one year I spent most of my day in the kitchen.  We had the in-laws over and I was running around trying to please everyone. I was exhausted by the end of the day. That was the worst Mother's Day."  For this day, try making a meal for mom or taking her out to her favorite restaurant.  You can grab discounted gift cards to restaurants like Olive Garden and Red Lobster at Raise and CardCash.com.

Keepsakes
Mementos serve their purpose as helping moms recall special days in their lives and most come personalized.  Get a keepsake that you know mom will use.  If she has lots of jewelry or other beloved treasures, there's the Regal Elegance Heart Keepsake Box with Crystals ($9.99, Things Remembered) or get a special frame or shadow box like the Mom Wooden Shadow Box ($29.99, Things Remembered) with pictures of those she loves inside.
The gift of "Me Time"
This is not a tangible gift, but it's one that all mothers need.  After all, they're the glue that holds the family together, working, cooking, cleaning, and caring for the husband and kids.  But they need a break too, even if it means time away from those they love. Claire, a mother of two elementary children and one preschooler explained, "It would be nice for my hubby to watch the kids on Mother's Day, so I can go out and meet up with friends, have a girl outing, and just do the things I really can't do as much now.  I want 'me time' so I can relax and find myself again."  You can sweeten up this gift by giving mom a gift card to a spa or salon so she can get pampered. For a limited time, Wayspa is offering 15% off on spa gift cards for Mother's Day.
Some Parting Mother's Day Thoughts
Surprisingly, there wasn't a single mother that mentioned anything about wanting jewelry, which is often a big seller and a heavily promoted  gift during Mother's Day.  These moms said that though jewelry wasn't on the top of their list,  they would appreciate it nonetheless if it was given as a present.  Kathy mentioned that she once received a heart shaped locket from her husband, which had pictures of her daughters inside. She wore it all the time until it broke, but it's still a gift she thinks about to this day.  She also added that a necklace with the kids' birthstones on it would be another great option as a present.
When these moms were asked if they ever received a Mother's Day gift they did not like, there was usually a short pause followed by, "I can't really think of anything."  Betty, who is in her 60s and has 4 grown kids explained, "As corny as this sounds, I think as a mother, you love everything your child gives you."
Are there other Mother's Day gift ideas we missed?  Let us know in the comments below!
Related coupons: