10 Places to Get Free Coffee on National Coffee Day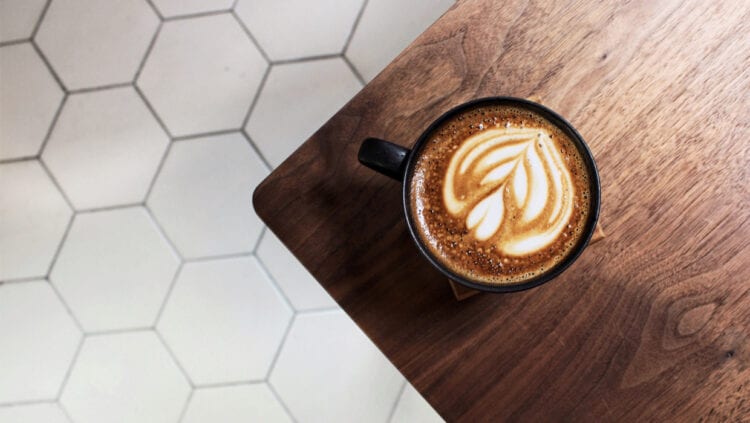 September 29 is National Coffee Day! If you're anything like me, that means that this Saturday is the most important day of the entire year. If that made me sound like a caffeine addict, I'm not denying it. What do coffee lovers love more than coffee? Free coffee! Here's where you can get yours.
As with any freebies, be sure to check with your local store to make sure they are participating!
Where to Get Free Coffee on National Coffee Day
It's a BOGO! Saturday only, buy any hot coffee to get a second cup free. Bring one to your best friend or just drink them both yourself and have a really happy Saturday! Seasonal favorites Pumpkin and Maple Pecan are a good bet.
Get any size Krispy Kreme coffee free at participating locations, no purchase necessary. It's also worth your time to join the free Krispy Kreme Rewards program before you go since members will also get a free doughnut to go with their coffee. We suggest getting the limited edition Original Glazed Coffee version, and dunking it in a cup of Original Glazed Coffee, a brand new permanent menu item.
New and existing 7Rewards members can pick up a free coffee of any size on Saturday 9/29 through Monday 10/1.
Free 12 oz. cups at participating locations all day on September 29.
Download the myPilot app and open myOffers to find a coupon for a free cup of coffee on September 28 and 29. Options include a limited-time cold brew Pumpkin Caramel Macchiato. Bonus: first time app users get an extra free drink of their choice, so why not get two?
Get a free drip coffee or tea, plus 25% off a pound of coffee beans, at participating locations. Last year, you could also get the 25% off beans offer online, so check the website on Saturday if you're interested.
Text the word FREECOFFEE to 64827 on Sept. 29 to receive a mobile coupon good for a free hot or iced Farmhouse Blend or Bold coffee in the size of your choice. Customers can also add flavor shots to their drink at no additional cost. And this is just the start – Cumberland Farms also has announced "Free Coffee Fridays" for the month of October beginning October 12.
On Saturday 9/29, text COFFEE to 44022 to get any size cup of coffee free. Also don't miss  Free Coffee Tuesdays from 9/18 to 10/9 for, you guessed it, free coffee.
Get a free 12 oz. Ruby Roast hot coffee on Saturday at participating locations while supplies last.
Store reps confirmed to Fox News that that participating stores will offer free High Brew Coffee.
Which free coffee locale has your favorite brew?
Cheers, coffee friends!