The 4 Best Things to Buy at President's Day Sales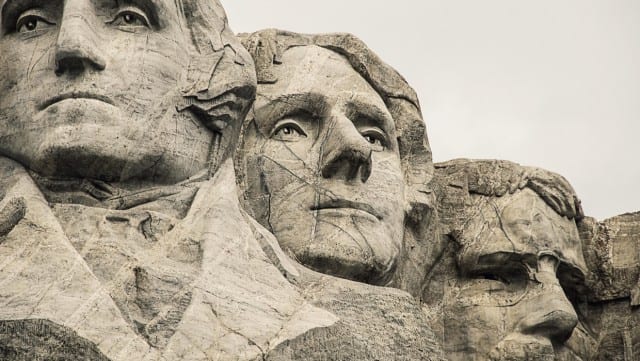 Oh say can you see, in malls and online, the star-spangled signs for Presidents' Day sales? Most major retailers would have you believe that the sales this weekend are too big to miss, but that's not entirely true.
We hate to blow the whistle on the whole thing, but here at Brad's Deals we track prices on popular items all year long, and we know that the best deals don't necessarily coincide with this holiday weekend. Still, there are certainly sites worth visiting and items to look for over the next few days. Here's what our editors think you should buy at this year's Presidents' Day Sales:
Furniture
We tend to see some of the lowest prices on furniture and mattresses this weekend, both in-store and online, and many retailers also offer free delivery. Look for the best deals at stores like Kohl's, Target, Home Depot, and Best Choice Products.
Related Furniture Deals:
Appliances
Prices on appliances will be lower this weekend than they have been in recent months, but they aren't the lowest we'll see all year. We've seen retailers jack up the list price on their appliances in order to advertise deeper discounts, so be mindful of the final price.
Related Appliances Deals:
More Appliance Deals
Winter Clearance Apparel
Make no mistake, winter isn't over yet. Many brands are selling their 2018 winter items at a steep discount this weekend, so stock up while the weather's still nice so you don't freeze once the snow comes back.
Unless you really luck out, you're not likely to find the styles you want at a lower price than they are right now, so go ahead and fill in the gaps in your Winter wardrobe – you have our permission.
Plenty of big name brands like North Face and Patagonia will be slashing prices. Those lucky enough to catch flash sales can also score some serious savings, so keep your eyes peeled!
Related Apparel Deals:
Electronics
If you are in desperate need of a new TV, this weekend might be a good time to check out Dell. We've written before about why this computer manufacturer is secretly one of the best places to buy a high-quality TV for less, and these sales only underline that point.
Related Electronic Deals:
More Electronics Deals
Rest assured, this weekend is not the only time you'll see prices this low, and you'll likely see similar sales even before Black Friday. President's Day is promoted as a shopping holiday, and all the major retailers jump on board, so you'll see a larger number of sales happening at once, but they aren't necessarily the best sales those stores will offer this year.
Keep an eye out for the items we mentioned, especially if there's something you need right away. And remember, holiday weekend or not, we're still looking for the best deals we can find on these items, so check Brad's Deals throughout the year. We'll let you know when we find a spectacular sale that you shouldn't miss.
Will you be shopping this year's Presidents' Day sales? Let us know in the comments!
Related coupons: