5 Ways In-Store Pickup Saves Time and Money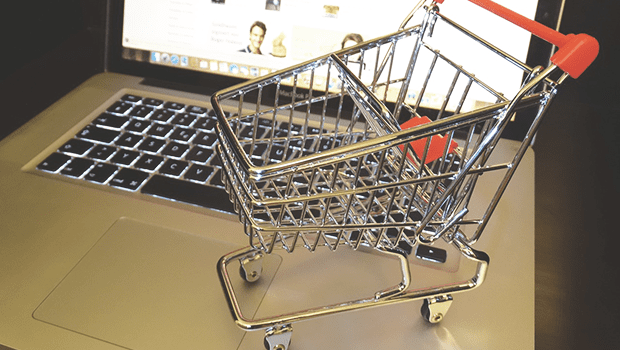 Last week we posted about a hack for purchasing Amazon Prime at a discount. The hack ended up not working, as Amazon caught on to our tricks, and so most Prime members will still have to shell out $99 every year. One of our Facebook readers pointed out that Amazon Prime just isn't worth it for some people, discounted rate or not. And I have to agree with her to a point, although some of us love our Prime accounts, Prime is not the best deal for occasional Amazon shoppers. If you're not buying enough to make the $99 fee worth it to you, it's time to consider other options. My best suggestion would be to opt for the free in-store pickup options that most stores now offer.
I recently placed my first online order for in-store pickup. It was through Target.com and it was for a new 3-piece queen size comforter set that I was just dying to call mine. I used our $5 off coupon, but then realized I'd be paying for shipping. I hate paying for shipping, so I thought I'd give the free in-store pickup a try. I am so glad I did! My order was ready quickly (I'm talking within 2 hours), it was super convenient, and FREE!
Take it from me, you might want to consider in-store pickup on your next online order and here's why:
It's Free
Nobody wants to pay shipping. Nobody. Although you get free 2-day shipping with Prime, you are still paying the yearly fee so technically it isn't as "free" as it seems, especially if you're not a habitual Amazon shopper. In-store pickup really is free. There are no fees to choose that option and if it's from a store you normally shop at, there isn't that much added cost to go pick up your order when it's ready.
It's Fast
This is a great option for those of us that run to the store and end up paying more because we want it right now. I admit that impulse buying is something that was hard for me to shake, even after I started hunting for deals at Brad's Deals. The ship to store option gives me the best of both worlds; I'm able to hit 'Buy Now' as fast as my fingers can fly, but I know that I was able to find the best deal by researching online. I saved money and I still get to have my new purchase in my greedy paws as soon as possible. Sometimes within just a few hours!
It's Convenient
Most towns have the big-brand stores like Walmart, Best Buy and Home Depot. Chances are, you can swoop by on your way home from work or on your next trip to pick up your usual necessities. It's also worth noting that these retailers can be very accommodating even in the city. One of our own staff members told me that she ordered an item from Walmart.com and was able to have it shipped for free pickup to the Walmart Express a few blocks from our office. The Walmart Express doesn't have everything in stock, so it may take more than a few hours, but it's very convenient for the big city-dwellers who aren't lucky enough to have these big-name stores down the road.
It's Not Overly Involved
I can't state this enough. It really is just: 1. Choose something 2. Add it to your cart and select in-store pickup 3. Place your order and pick it up. There's no waiting for shipping confirmations, no tracking numbers and no worrying about whether or not it will be delivered on time. One thing to note is that if you're sending someone else to pick up the order you placed, they will have to have valid ID to pick up the item. I personally like that extra step because I know there won't be a chance that someone else snags my stuff.
It's a Good Deal
You're buying this item online. You know what that means? You get to use coupons! There are always more online coupons than there are in-store coupons or printable coupons. Use this to your advantage. You may think driving yourself to pick the item up ruins the "free shipping" concept, but not if you also received a discount from a coupon code or were headed to the store later in the week anyway. When I placed the order for my comforter at Target, I was able to snag it on sale and then use the online-only coupon to get the $5 off that I wouldn't have been able to get in-store. Even driving the 2 miles to Target, I'd say $5 off makes up for it!
With all the hype around Amazon Prime, I am actually glad to see there are a few people out there holding out and realizing their shopping needs don't warrant the fee of $99. I would never give up my own Amazon Prime membership because I buy nearly everything on Amazon and I use their streaming video service daily, but it is refreshing to hear that people are still basing their financial decisions on their own personal habits. As deal experts, that's really what we hope our readers learn from us. So, shop on! And remember that free in-store shipping is a convenient and savvy option for the occasional online shoppers out there!