The Sears Bankruptcy Filing and Black Friday and Holiday Shopping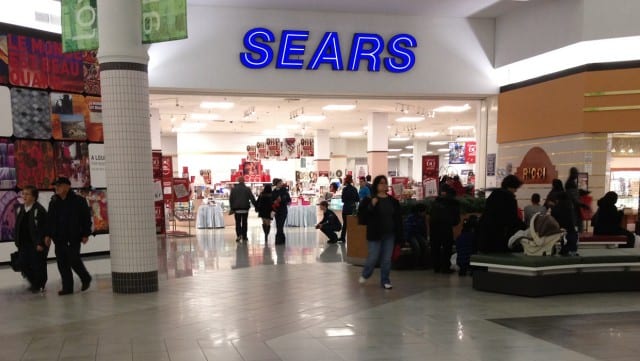 The bankruptcy of Sears Holdings has been inevitable for a long, long time. Today, the penny finally dropped. If you are a frequent Sears or Kmart shopper, here's what you need to know.
"Over the last several years, we have worked hard to transform our business and unlock the value of our assets," said Edward S. Lampert, Chairman of Sears Holdings in a press statement issued early Monday morning. "While we have made progress, the plan has yet to deliver the results we have desired, and addressing the Company's immediate liquidity needs has impacted our efforts to become a profitable and more competitive retailer.
Will Sears and Kmart close its stores altogether?
Sears plans to close at least 142 unprofitable locations, in addition to the 46 already-announced stores slated to close in November.  We do not know yet which stores are on the chopping block, or whether they're Sears or Kmart locations, though we do know that they're expected to close near the end of the year.
However, as of right now, Sears Holdings still has about 700 stores – so after the latest announcement, we expect there to be roughly 500 locations still operating by the end of 2018, give or take.
Will Sears and Kmart still have Black Friday sales?
For now, it looks like they will. "As we look toward the holiday season, Sears and Kmart stores remain open for business and our dedicated associates look forward to serving our members and customers," Lampert said.
We expect to see the same kinds of deals and discounts in the Sears and Kmart Black Friday sales as we normally do, though we don't expect them to be remarkable sales in any way , especially since they've sold off the Kenmore and Craftsman brands that made them worth a look in previous years.
Can I still shop at Sears and Kmart online?
The statement issued by Sears Holdings indicates that the Sears and Kmart websites and shopping apps "are open and continue to offer a full range of products and services to members and customers."
What will happen to my Sears gift cards and Shop Your Way points?
For now, nothing. The statement also says that "Customers should expect Holdings' loyalty programs, including the Shop Your Way membership program, and the Sears and private label credit card rewards programs, to continue as normal."
However, we know from watching the bankruptcies of several high-profile retailers in recent years that gift cards and loyalty programs are generally cut off pretty quickly, so if you have a Sears gift card or stash of Shop Your Way points, you may want to consider using them sooner rather than later.
What can I expect to find a Sears and Kmart liquidation sales?
Liquidation sales of from store closings often are not the bargain bonanzas that conventional wisdom makes them out to be. Check out our article about Store Closing Sales & Savings Myths to learn more.