Spring Cleaning Shopping List: 6 Household Items to Help You Scrub Without Spending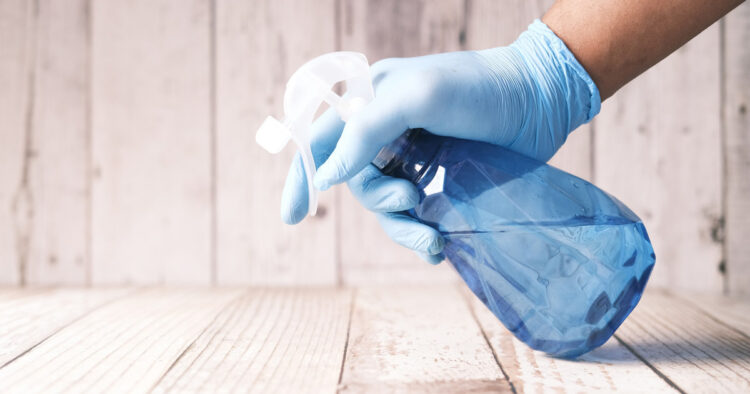 Believe it or not, spring is almost here! Many of us are not only ready to get some much-needed sunshine, but we're also ready to purge and clean our house for a fresh start after being cooped up all winter. Keep reading for tips to use six common and inexpensive household items to help get your home spring-ready.
In This Post
Your Spring Cleaning Shopping List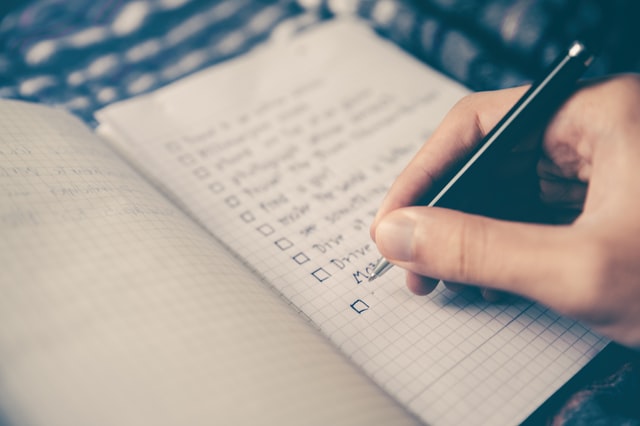 We've put together a budget-friendly shopping list to cover all of your spring cleaning needs. Each item on our list is easy to find, inexpensive, and multi-purpose to help you get your home clean without buying expensive cleaners.
Lemons
Baking Soda
White Vinegar
Onions
Dryer Sheets
Coffee Filters
Stock up on Lemons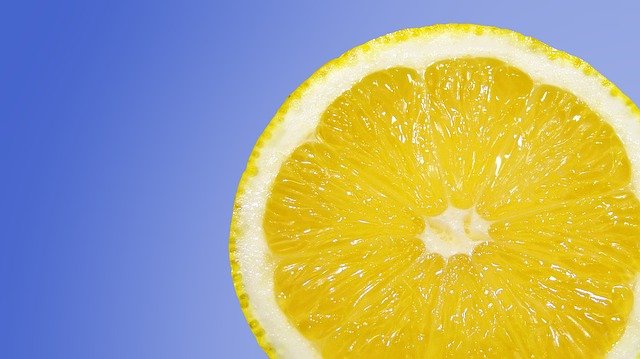 Lemons are a home's best friend when it comes to leaving a sparkly, fresh-scented shine.
Remove Hard Water Stains
Lemon juice is a powerful cleaner. The acids in the juice can remove hard water stains, mineral deposits, and soap scum. Just cut a lemon in half and rub it on the stains, then wipe clean.
Clean Your Microwave
Squeeze the juice from a halved lemon into 1/2 cup of water and microwave the lemon water for 2-3 minutes. The steam and acid in the lemon juice will do the hard work for you. Just wipe with a damp sponge and voila!
Clean Your Garbage Disposal
Freshen up your garbage disposal by adding ice cubes and a generous sprinkle of salt to the disposal. Next, add 3-4 lemon wedges and run the cold water tap. Turn on your garbage disposal and run it until the ice has cleared. The ice and salt will clean your blades and the lemon helps deodorize.
Clean Your Wood Furniture or Cabinets
Have a lot of caked-on grease or furniture polish? Try mixing 2 tablespoons olive oil with 1 tablespoon of lemon juice and use that to clean up the gunk.

Keep Baking Soda Handy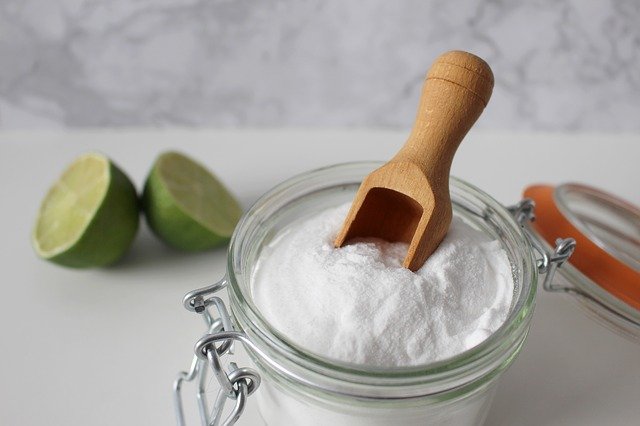 Baking soda isn't just for baking or absorbing odors in your fridge. You can use it to clean your home in a few different ways.
Freshen Carpets and Rugs
If you've got pets or kids, your carpets and rugs may be in rough shape. Sprinkle baking soda over the entire area you want to freshen and wait 30 minutes before vacuuming as usual.
You can also do this trick with mattresses (with the sheets off) or pet bedding.
Clean your Oven
Mix about 1/2 cup of baking soda with a few tablespoons of water to create a paste. Spread the paste all over the inside of your oven and let it sit overnight. In the morning you can use a damp sponge to wipe up all the grime that the baking soda removed. To get rid of the baking soda streaks or residue, use white vinegar (more on the uses of vinegar below!) and wipe up with a damp sponge again.
Shine Up Pots & Pans
If the exteriors of your favorite pans are looking a little worse for wear, try sprucing them up using baking soda. Just turn the pan upside down so you have a flat surface (the bottom) to work with. Sprinkle baking soda to cover the bottom of the pan and then squirt on some blue Dawn dish soap. Smear it into a pasty layer over the bottom of the pan. Cover the pan with a few paper towels or a dish towel and pour 1/4 cup of white vinegar over the towels. Let this sit for 5 minutes and then scrub with a sponge.
Note that you may want to avoid this trick if you have aluminum cookware as it could oxidize. If you do this with your aluminum pans, just remember to rinse them really well afterward.
Scrub the Kitchen and Bathroom
Baking soda is an abrasive cleaner and works well for sinks, toilets, and tubs or showers. Just mix it with a little water to create a cleaning paste and scrub on safe surfaces to gently clean. Don't use baking soda on your mirror or shower door as it can scratch glass.
Baking soda is also a great way to clean stainless steel sinks. Sprinkle it in the sink, let it sit for a few minutes, and scrub with a damp sponge. Rinse to remove any excess baking soda and your sink will sparkle.

White Vinegar Does Everything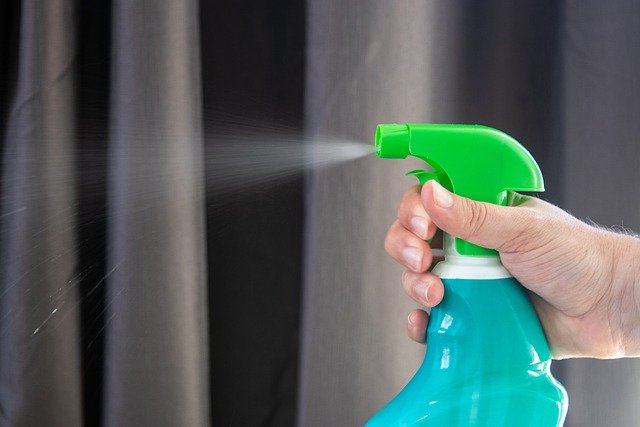 White vinegar is a multi-use cleaner that can be used on just about anything. Add a little baking soda to the mix and you're pretty much an unstoppable cleaning machine.
Clean the Coffee Maker
Brew a full pot of white vinegar (and nothing else) through your coffee machine to clean it internally. Run another cycle with just water to rinse it and you'll be enjoying a fresh pot of coffee in a clean coffee maker just like that!
You can do this in your dishwasher as well by filling a mug or bowl about 2/3 full with vinegar. Nestle it into the top rack of your empty dishwasher and run a hot wash cycle with no detergents.
Scrub Grout and Showerheads
Vinger and baking soda make for a powerful grout cleaner. Just mix 2 tablespoons vinegar with 1/4 cup baking soda and use this paste to scrub your bathroom grout.
You can also use vinegar to clean your showerhead. Fill a plastic bag with vinegar and use a rubber band to secure it to your showerhead, so the showerhead is submerged in the vinegar. Let it soak overnight and then run hot water to rinse it off before showering.
An Effective All-Purpose Cleaner
Mixing 1 part vinegar with 1 part water in a reusable spray bottle is a safe and effective way to clean many areas of your home. Use it on faucets, counters, and sicks for an antibacterial and deodorizing cleaner.

Onions Aren't Just for Eating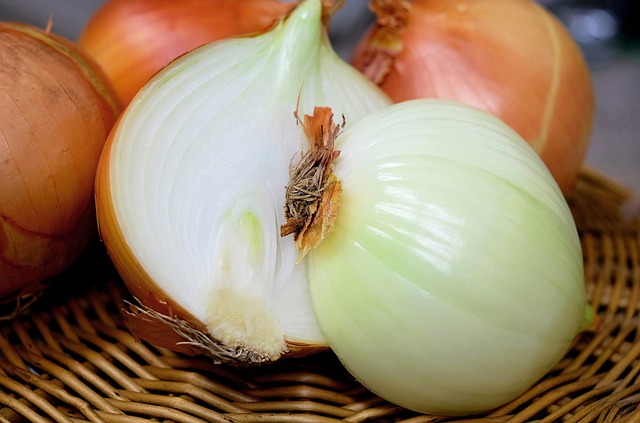 Soak Up Basement Odors
Slice up an onion and set it on a plate in the middle of your basement for 24 hours to soak up any mildew odors or damp smells. Just remember to throw the onion away after 24 hours, or you'll be dealing with a whole new odor.
Clean the Grill
This tip uses two of our handy ingredients. Heat your grill up to medium heat and then spray the grates with vinegar. Next, use half an onion to scrub the grates clean. An onion's acid helps break down grilled-on food and burnt bits.

Use Dryer Sheets in the Kitchen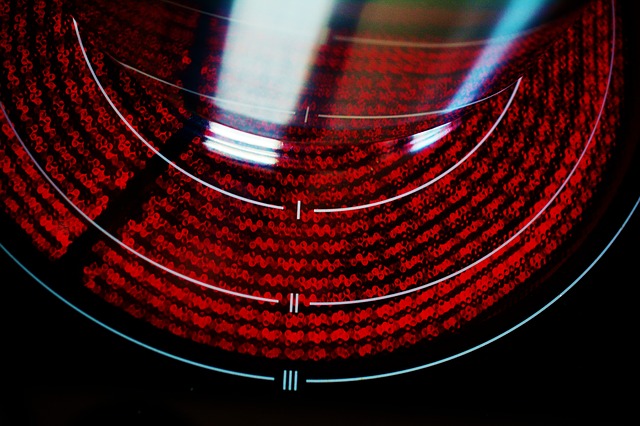 Dryer sheets are a life changer for those of us with glass top stoves. Cleaning burnt-on food or sauces from a glass cooktop is a challenge, but using a dryer sheet can help.
Place 1-2 dryer sheets on each burner (ensuring the burners are all off and the stove top is cold).
Spray each dryer sheet with warm water until it is soaked through.
Let the dryer sheets sit for 10-15 minutes.
Remove the dryer sheets and clean the stove top with a soft sponge and mild dish soap.
Wipe down with warm water and you're all done!
Coffee Filters for Cleaning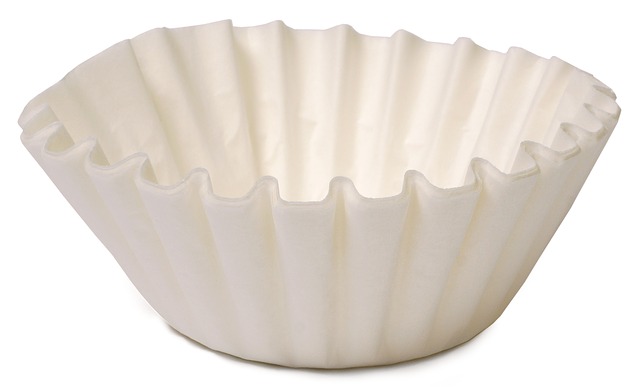 Coffee filters make a great, and lint-free, alternative to paper towels when it comes to cleaning glass or mirrors. Use them in place of paper towels with your favorite glass cleaner for a streak-free shine without any leftover lint.

Dealing with Clutter?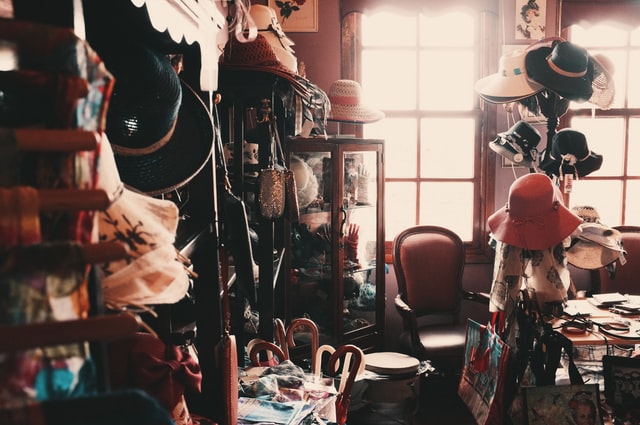 If you're hoping to de-clutter your home while you're spring cleaning, you should listen to a recent 2-episode series of Frugal Living. Frugal Living is a podcast sponsored by Brad's Deals. Host Jim Markus talks with Jennifer Howard, author of Clutter: An Untidy History, about real-world clutter problems and the robust history behind this stigmatized issue.
You can listen to Frugal Living with Jim Markus on Apple Podcasts, Spotify, Amazon, Anchor.fm, iHeartRadio, or anywhere you go to find podcasts.
What's your number one spring cleaning tip using household products? Let us know in the comments!